The 24 Hours of Terremark

Wednesday, September 21, 2011 at 12:00 PM

-

Thursday, September 22, 2011 at 12:00 PM (CEST)
Event Details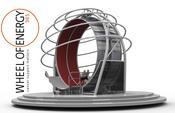 De Wheel of Energy is een initiatief van Richard Bottram, die tot doel heeft aandacht te krijgen en geld in te zamelen voor o.a. het KWF,  door het opwekken van energie met een oversized, mens aangedreven 'hamster wiel'.  Het wiel is gedurende 1 jaar geplaatst op Schiphol Plaza om de strijd tegen kanker te steunen.

 Terremark levert al 24 x 7 x 365 support  aan haar klanten. Dit jaar zullen we ons nieuwe datacenter campus NAP van Amsterdam te openen op Schiphol Airport. Een goede gelegenheid om iets terug te geven en de Wheel of Energy te adopteren gedurende 24 uur om geld in te zamelen en aandacht te vragen voor de strijd tegen kanker en ter ondersteuning  van dit fantastische initiatief.

Voor elke deelnemer/uur in het wiel, zal Terremark  EUR 36,50 doneren, maar voor, tijdens en na de 24 uur van Terremark worden er extra activiteiten georganiseerd om nog meergeld in te zamelen. We hebben drie soorten tickets beschikbaar. De echte sportman/sportvrouw kiest natuurlijk voor een echte running experience, wat betekent dat je met een gemiddelde snelheid van 10 km per uur voor ten minste een uur kunt lopen. Voor degenen die niet zo sportief zijn  is een meer bescheiden walking experience beschikbaar. U moet ongeveer 4-5 km per uur kunnen lopen gedurende minstens een uur. En voor de joggers een gemiddelde snelheid van 6-8 km per uur.
Maar u kunt ook als duo inschrijven en bijvoorbeeld ieder een half uur rennen/wandelen.
The Wheel of Energy

The Wheel of Energy is an initiative of Richard Bottram, that aims to raise attention and money for the CancerFund (KWF) by generating energy using an oversized, man-powered 'hamster wheel'. TheWheel of Energy is placed for a year at Schiphol Plaza to support the fight against cancer.
For the last 10 years Terremark has been providing 24 x 7 support throughout the year. This year, we will open our new data center campus NAP of Amsterdam at Schiphol Airport.  A good opportunity  to give something back and adopt the Wheel of Energy for 24 hours to raise money and awareness for the Cancer Fund and support this fantastic initiative.
For each participant, Terremark will donate EUR 36.50, but before, during and after the 24 Hours of Terremark additional activities will be organized to raise even more money.We have 2 types of tickets available. The real sportsman and sportswomen can opt for a true running experience, which means you will need to run at an average speed of 10 km per hour for at least an hour. For those that are not as sportive, a more modest walking experience is eligible. You will need to walk about 4-5 km per hour for at least an hour. Or you can take a duo ticket and share a lane for an hour. Or sign up for the jogging experience, with an average speed of 6-8 km per hour.
When & Where

Schiphol Plaza

Schiphol
Netherlands


Wednesday, September 21, 2011 at 12:00 PM

-

Thursday, September 22, 2011 at 12:00 PM (CEST)
Add to my calendar
Organizer
Verizon Terremark EMEA
Verizon Terremark is a leader in transforming and securing enterprise-class IT on a global scale. A subsidiary of Verizon Communications Inc. (NYSE, NASDAQ:VZ), Terremark sets the standard for IT deployments with advanced infrastructure and managed service offerings that deliver the scale, security, and reliability necessary to meet the demanding requirements of enterprises and governments around the world. With a global network of data centers and a comprehensive portfolio of secure solutions, Verizon Terremark is helping enterprise and government executives realize the power and promise of the cloud today. 
Verizon Communications Inc. (NYSE, Nasdaq: VZ), headquartered in New York, is a global leader in delivering broadband and other wireless and wireline communications services to consumer, business, government and wholesale customers.  Verizon Wireless operates America's most reliable wireless network, with more than 100 million retail connections nationwide.  Verizon also provides converged communications, information and entertainment services over America's most advanced fiber-optic network, and delivers integrated business solutions to customers in more than 150 countries.  A Dow 30 company with nearly $116 billion in 2012 revenues, Verizon employs a diverse workforce of 180,900.  For more information, visit about.verizon.com.
The 24 Hours of Terremark