Description
Do you find you are working 12 hours a day and still not managing to get the financial rewards you would like?

If so, then this workshop is for you!
Join us to look afresh at your business with 3 key strategies for:
getting new leads and converting them

increasing revenues, profits and understanding your key financials

how to plan to get your business to where you want it to be
This workshop is run by Gavin Bellamy and Matt Freeman. Gavin has been coaching for over 20 years with amazing results for his clients and their businesses. Matt runs a modern accountancy firm combining modern software tools with old fashioned hard work to give a different kind of accountancy experience.
This is a fun workshop with many activities for you to start working on your business NOW to start getting those great results!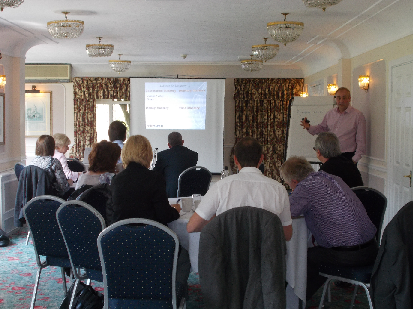 Who Is This For? This is for business owners - both experienced and new - who want to grow and change their businesses to achieve greater success. And all this at a fantastic location at the Brigade Bar at London Bridge - just 3 minutes walk from the station!

We start at 4pm and finish at 6pm.

FAQs
Is this workshop right for me?
Gavin will contact each person who registers to discuss the workshop before the event to determine any issues you would like to be addressed and how you will benefit from the topics covered.
How can I contact the organiser for more information?
You can contact Gavin on 01825 714554 or email him at gavinbellamy@actioncoach.com
How easy is it to get to the event?
The Brigade Bar is a very short walk from London Bridge Station. Please contact Gavin if you need any more information.
Can I bring other colleagues/friends to the event?
Yes – we welcome anyone else you would like to bring – just either register them or send me an email.
How can I follow up any points raised at the workshop?
Gavin and Matt will be on hand after the workshop to help you with any points covered that you would like to discuss further. You can also book in for a complimentary 1:2:1 session to see how you can use the learning from the workshop in your business.
What others have said:
"Took some time 'on' the business today rather than 'in' it with ActionCOACH Business Coaching led by the excellent Gavin Bellamy. Well worth investing a couple of hours in 'me' to help the business long term, highly recommend it to anybody running or thinking of running their own company. "
Robert Kenward
'You Search and Select'