The 38th Scientific Meeting of the Physiotherapy Research Society 24/04/20
Clinically Driven Research to Benefit Patients Friday 24th April 2020
About this Event
Clinically Driven Research to Benefit Patients
Abstract submissions are now open for our PRS 2020 Annual Conference.
3 Keynote speakers - Dr Lesley Thompson MBE, Dr Andrew Bateman and Dr Caroline Alexander
PRS conference abstract submission aims to disseminate original research, facilitate continuing health education and promote research in the physiotherapy profession. We encourage high quality research from students, novice and experienced researchers and clinicians relevant to physiotherapy practice and education. We would like to support and help foster critical awareness throughout our profession.
The closing date for submissions is Sunday 1st December 2019
Notification to authors will be by 1st February 2020
For more information please see our website: https://prs.csp.org.uk/news/2019-07-01-annual-prs-conference-2020-comes-kent twitter page @PhysioResSoc or contact physiotherapyresearchsociety@gmail.com
Price:
(Includes refreshments, lunch and booklet)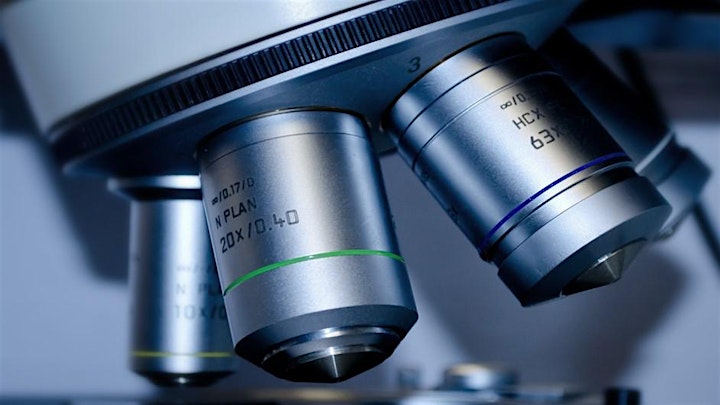 Keynote 1 9.00-10.00 - Dr Lesley Thompson MBE
Oral presentations 10.00-11.15 10.00 Colin Forde. Individualised exercise for adults with an acute lateral patellar dislocation: a feasibility study
10.15 Anthony Gilbert. What factors influence patient preference for the use of communication technology consultations in orthopaedic rehabilitation? A qualitative investigation. 10.30 Nicola Parker. Physiotherapists' perceptions of Continuing Professional Development (CPD)
10.45 Mia Phillips. The Active Back Programme - A model for multidisciplinary persistent lower back pain rehabilitation
11.00 A.M Aries. A new non-medical Clinical Academic role informed by clinicians' views and perceived barriers to research: exploratory study for service development
Break 11.15-11.35
Rapid 5 session 1 11.40-12.15
11.35 Karen Hambly. Exercise participation in people with antiphospholipid syndrome: Associations with exercise self-efficacy and illness perception
11.45 Dr Claire Black. Estimating the anaerobic threshold during arm cycle ergometry in mechanically ventilated patients.
11.55 Dr Philip Bright. Online Community of Knee-patients Requiring Arthroplasty
12.05 Rida M Wahba. Do neurological physiotherapists consider executive dysfunctions post-stroke: A UK survey
12.15-12.30 AGM
12.30-13.30 Lunch
Rapid 5 session 2 13.30-14.10
13.30 Sophie L Gilhooly. An exploration of physiotherapy telephone services and the impact on patient and service outcomes: a narrative review.
13.40 Dr Carole A Paley. Acupuncture for Chronic Pain: a synthesis of current evidence
13.50 Patrick O'Toole. Exploring the barriers to long term self-management post pain management programme; A service evaluation
14.00 Stephanie L. Land. An exploration into the attitudes and beliefs and guideline adherence amongst physiotherapists on chronic low back pain management.
Keynote Speaker 14.10 - 15.10 - Dr Caroline Alexander
Break 15.10-15.30
Keynote 3 15.30-16.30 - Dr Andrew Bateman
Prizes and close 16.30-17.00
Poster presentations (11 in total as all rapid 5 presenters have also been asked to produce a poster)
Krishna Patel. Determining the best practice for serial casting to increase ankle range of movement following Botulinum Toxin injections in children with Acquired Brain Injury.
Laura Virginia Frances Hemmings. Physiotherapist and Healthcare Professionals' Perceptions of Treating Patients with Mental Health Illness: A Systematic Review
Hussam Mohammed Alsaleh. Immediate effect of dynamic and ballistic stretch as a warm up routines on the muscular performance among the normal subjects.
Please note programme may be subject to change