The 3rd Cotterrell Lecture in Sociological Jurisprudence: Anthony Appiah (NYU)

Thursday, 16 March 2017 from 18:30 to 21:00 (GMT)
Event Details
The Third Annual Cotterrell Lecture in Sociological Jurisprudence will be held on 16 March 2017, with reception to follow, and will be delivered by Anthony Appiah (NYU). The first lecture was delivered by Professor Brian Tamanaha in 2015 and the second was delivered by Professor Eve Darian-Smith in 2016.
This lecture is entitled: "Honor, Citizenship and the Law".
The Lecture will be chaired by Professor Phoebe Okowa (QMUL).  
About the speaker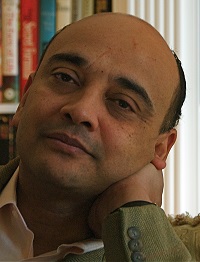 K. Anthony Appiah was educated at schools in Ghana and in England, and studied at Clare College, Cambridge University, in England, where he took both BA and PhD degrees in philosophy. His Cambridge dissertation brought together issues in the philosophy of language and the philosophy of mind, which led to two books Assertion and Conditionals (1985, Cambridge University Press) and For Truth in Semantics (1986, Basil Blackwell). Since Cambridge, he has taught at Yale, Cornell, Duke, and Harvard universities and lectured for institutions in the United States, Australia, Brazil, France, Germany, Ghana, Hong Kong, Israel, Italy, New Zealand, Norway, Qatar, South Africa, Spain, and the United Kingdom. From 2002 to 2013, he was a member of the Princeton University faculty. Among his recent books are Cosmopolitanism: Ethics in a World of Strangers (2006, W. W. Norton), Experiments in Ethics (2008, Harvard University Press), The Honor Code: How Moral Revolutions Happen (2010, W. W. Norton), Lines of Descent: W. E. B. Du Bois and the Emergence of Identity (2014, Harvard University Press), and A Decent Respect: Honor in the Lives of People and of Nations (2015, University of Hong Kong Law School). In January 2014, he joined NYU School of Law, where he teaches in New York, Abu Dhabi, and other NYU global centers.

About the Lecture Series
The Cotterrell Lectures in Sociological Jurisprudence are named in honour of Professor Roger Cotterrell. 'Sociological jurisprudence' is understood broadly, as encompassing any theoretical aspect of socio-legal studies, any serious effort to relate jurisprudence and legal theory to changing social and historical conditions, or any topic linking law and social theory.
Do you have questions about The 3rd Cotterrell Lecture in Sociological Jurisprudence: Anthony Appiah (NYU)?
Contact QM School of Law
Save This Event
When & Where

Ground floor lecture theatre
ArtsOne Building
Queen Mary University of London
E1 4NS Mile End Road
United Kingdom


Thursday, 16 March 2017 from 18:30 to 21:00 (GMT)
Add to my calendar
The 3rd Cotterrell Lecture in Sociological Jurisprudence: Anthony Appiah (NYU)