The 4th Annual Igbo Conference: Igbo Womanhood, Personhood & Womanbeing

Friday, 17 April 2015 at 09:00

-

Saturday, 18 April 2015 at 20:00 (BST)
Event Details
The theme of the fourth annual Igbo Conference is 'Igbo Womanhood, Womanbeing and Personhood '. This conference seeks to create a platform through which to engage with various conceptions of Igbo womanhood, vis-à-vis the changing position of Igbo women and the changing practices in Igbo culture. It seeks to explore Igbo traditions in relation to the role and status of women and examine the numerous social and political contributions made by Igbo women. The two day conference will comprise of plenary panels, Igbo cultural performances and workshops.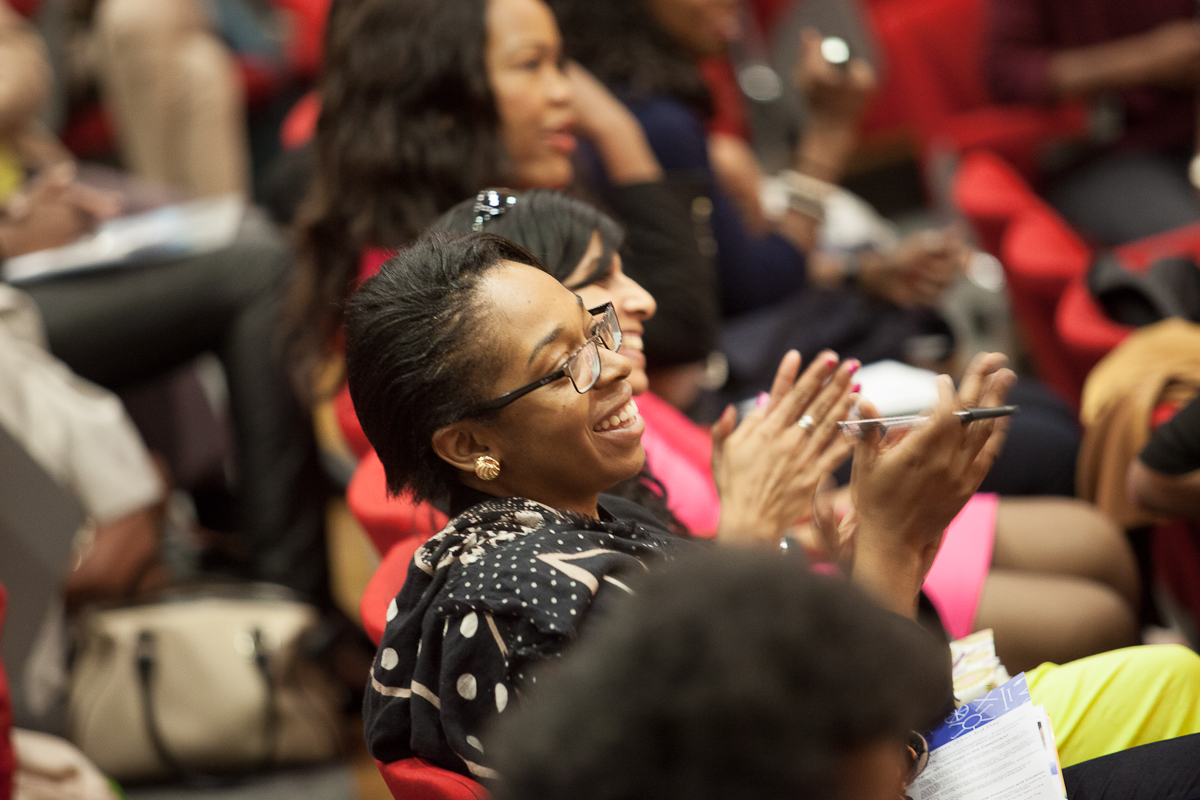 The annual conference's aim is to encourage and promote Igbo Studies in the UK. Whilst there are limited Igbo Language and Cultural studies available in British Universities, the annual Igbo International Conference seeks to provide a forum for intellectual and cultural exchange between scholars, students and members of the community.
The Conference will feature a screening of Chika Anadu's 'B for Boy', roundtables, workshops a keynote paper and panel presentations. More details will be made available soon.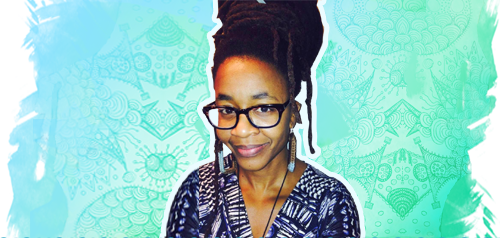 Our keynote speaker, Nnedi Okorafor, is a novelist of African-based science fiction, fantasy and magical realism for both children and adults. In a profile of Nnedi's work titled, "Weapons of Mass Creation", the New York Times called Nnedi's imagination "stunning".   Nnedi holds a PhD in English and currently is an associate professor at the University at Buffalo, New York.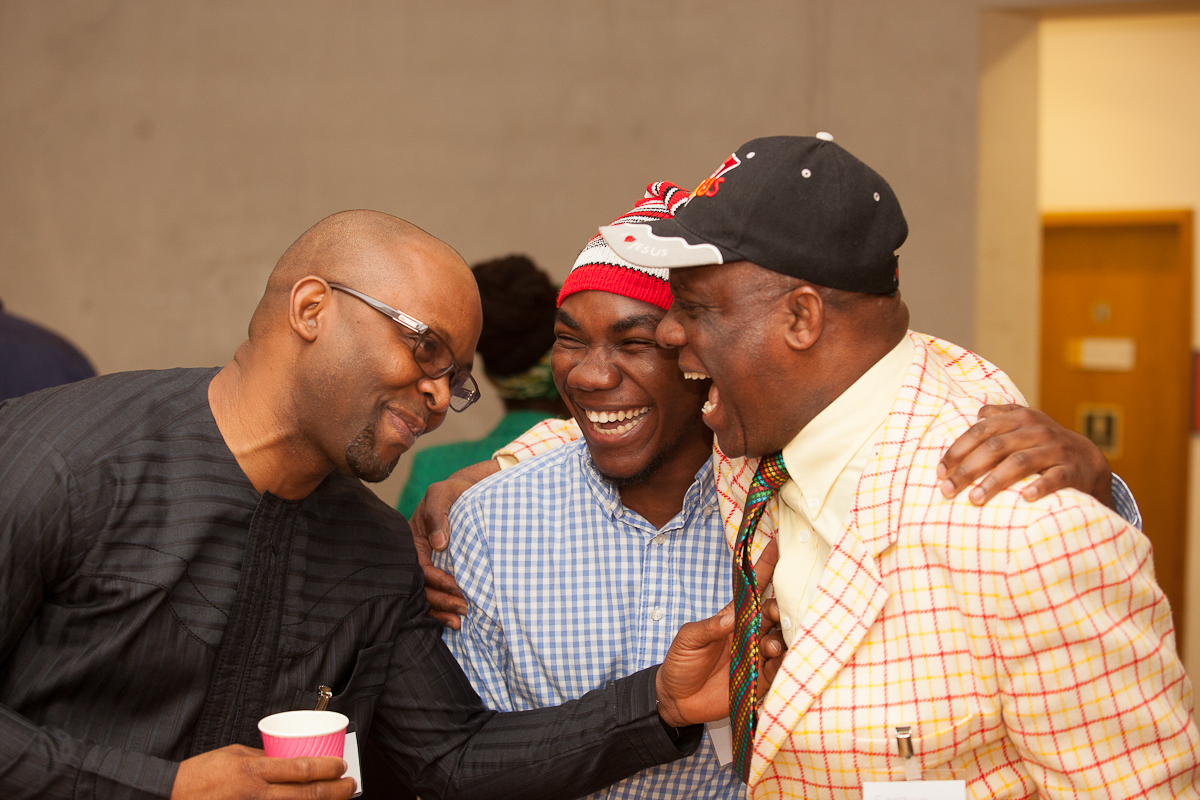 Preliminary Conference Schedule:
Fri 17th April
9:30 Registration open
10:00 Workshop: Igbo Widowhood Workshop led by Chigozie C. Udemezue (Healing Hearts Widows Support Foundation)
11:00 Welcome (English and Igbo)
11:10 Panel: Widowhood and the Politics of Inheritance
          Chair: Professor T. Akachi Ezeigbo (University of Lagos)

Chigozie C. Udemezue (Healing Hearts Widows Support Foundation) Widow Practises
Catherine Onyemelukwe Inheritance and Land Ownership in an Igbo Village
12:00 Pre-Recorded Presentation:  Emeka Keazor (Alto Historical Media) 10 Igbo female trailblazers through 300 years of history
12:15 Lunch (West African food provided)
1:15   Keynote Address: Professor Rose Ure Mezu (Morgan State University)
          Continuity in the Dynamic Activism of Women in the art of IGBO nation building from Orature to Post-Modernist, Digital Global Age

2:15 Featured Speaker: Chikodili Emelumadu (igbophilia.wordpress.com) Why Are We Starving our Ancestresses?
3:15 Break
3:45 Panel: Political Participation and Narratives of Resistance
        Chair: Dr Kwadwo Osei-Nyame Jnr (SOAS)

Harrison Okekeh (Sunderland University) Ogu Umu Nwanyi (Igbo Women's War) of 1929
 Ijeoma Ononogbu Political Participation of Women in the Pre-Colonial, Colonial and Post-Independence Eras in dispute resolution
Karen Amaka Okigbo(City University of New York) Ghostly Narratives: A Case Study on the Experiences of Women during the Nigeria-Biafra War
5:00 Roundtable: Reflections on Chimamanda Ngozi Adichie's 'We Should All Be Feminists' 
        Chair: Emma Dabiri (SOAS)
            Oladipo Agboluaje 
            Dele Fatunla (Royal African Society)
            Zezi Ifore
            Emma Dabiri (SOAS)
6:00 Break
6:30 Film Screening: 'B for Boy' by Chika Anadu

8:30 Close
Saturday 18th April:
9:30 Registration open
10:00 Workshop: Igbo Language Workshop led by Yvonne Mbanefo (LearnIgboNow.com) 
11:00 Panel: Igbo Women in the Arts
         Chair: Professor Selwyn Cudjoe (Wellesley College)

 Shalini Nadaswaran (University of Malaya) Igbo Women's Writing and Contemporary Nigeria
 Jennifer Leetsch (, University of Würzburg) The Wiggle Space of Love: Roots and Routes in Chimamanda Ngozi Adichie's Americanah
 Chuu Krydz Ikwuemesi (University of Nigeria, Nsukka) An Uli Woman Painter's Tale in the Igbo Heritage Crisis: The Life and Work of Eziafo Okaro
12:15 Storytelling Performance: "Young Song" by Griot Chinyere
12:30 Lunch (West African food provided)
  1:00 – 2:00 Lunchtime Workshop: Natural Haircare Workshop led by
Marsha Garrick (Natural Hair Care Video Blogger)
Marlene Abuah (Natural Hair Consultant - Naturalgloe.com)
Yemi Bello (Hairology Conference)  
2:00 Panel: Igbo Women's Spaces
        Chair: Dr Obiwu Iwuanyanwu (Central State University)

T. Akachi Ezeigbo (University of Lagos) Women's Influence and Leadership Roles in Igbo Land: the Ime Chi, Omuoku and Omugwo Institutions
Winifred Obasi Projections of Womanhood: Class and Politics in Igbo Women's Associations
Yvonne Mbanefo (LearnIgboNow.com) Igbo Women in Digital Spaces: Creating Content on the Internet
3:15 Film Screening:Mammy Water: In Search of the Water Spirits in Nigeria – A documentary film by Sabine Jell-Bahlsen
4:15 Break
4:40 Panel: Womanhood and the Igbo Worldview
        Chair: Dr Oladipo Agboluaje

 Sabine Jell-Bahlsen Water—woman—the life giver; Ogbuide of Oguta Lake
 Shantelle George (SOAS) Mami Wata in the Americas
 Christopher Chukwudi Anyokwu (University of Lagos) Ritual and Female Participation
Obiwu Iwuanyanwu (Central State University) Igbo Sex: The Discovery, Discourse, and Domains of Intimacy among the Igbo
6:20 Break
6:45 Film Screening (short): "UDUDEAGU" by Akwaeke Zara Emezi
6:50 Reading: Mary Ononokpono (winner of Golden Baobab Prize for Early Chapter Books) Reading from Editöngö
7:00 Keynote Address: Nnedi Okorafor (Univeristy at Buffalo) Resident Alien
8:30 Conference Close
When & Where

Brunei Gallery, SOAS, University of London
Thornhaugh St
WC1H 0XG Russell Square
United Kingdom


Friday, 17 April 2015 at 09:00

-

Saturday, 18 April 2015 at 20:00 (BST)
Add to my calendar
Organiser
Igbo Conference at SOAS, University of London


The annual Igbo conference aims to promote the study of Igbo language and culture within the UK, and seeks to bring academics and members of the Igbo community together for the purpose of knowledge sharing and exchange.
The ultimate goal of the Igbo conference organisers is to eventually establish an Igbo Centre in London which will act as a hub for anyone interested in research in the field of Igbo Studies (through a library, archives and study space), as well as providing a resource for members of the public to learn more about Igbo culture (through artifacts and interactive resources).
Information about the conference can be found at www.igboconference.com and https://www.soas.ac.uk/cas/events/conferences/igbo-conference/
The 4th Annual Igbo Conference: Igbo Womanhood, Personhood & Womanbeing