THE RECKONING AND (RE)RIGHTING OF INTERNATIONAL LAW
About this event
DELIVERED BY
PROFESSOR PATRICIA VISEUR SELLERS
Special Advisor for Gender for the Office of the Prosecutor of the International Criminal Court
ABOUT THE SPEAKER
Professor Patricia Viseur Sellers is the Special Advisor for Gender for the Office of the Prosecutor of the International Criminal Court and a Visiting Fellow at Kellogg College of the University of Oxford where she teaches international criminal law and human rights law. She is a Visiting Professor in Practice at London School of Economics and a Senior Research Fellow at the Human Rights Center of the University of California, Berkeley. As an international criminal lawyer she was the Legal Advisor for Gender, Acting Head of the Legal Advisory Section, a prosecutor at the Yugoslav (ICTY) Tribunal from 1994-2007 and the Legal Advisor for Gender at the Rwanda Tribunal (ICTR) from 1995-1999. She developed the legal strategies and was a member of the trial teams of Akayesu, Furundzija, and Kunarac.
These landmark decisions remain the pre-imminent legal standards for the interpretation of sexual violence as war crimes, crimes against humanity, genocide, torture and enslavement. Professor Patricia Viseur Sellers is the recipient of the prestigious Prominent Women in International Law Award by the ASIL, holds an Honorary Doctorate in Law from the City University of New York, as well as an Honorary Fellow for Lifetime Achievement from the Law School of the University of Pennsylvania, her alma mater. She has also been awarded the National Bar Association's Ron Brown International Lawyer Prize and the Global Center for Justice's inaugural Janet Benshoof Global Justice Award.
ABOUT THE KAY EVERETT MEMORIAL LECTURE SERIES
The Kay Everett Lecture Series is a collaboration between SOAS School of Law and Wilson Solicitors LLP in memory of Kay Everett.
Kay Everett read Law and Chinese at the University of Leeds before working first at the City firm Lovells and later at the magic circle firm of Freshfields in 2000. In 2004, Kay turned from the field of finance and commercial law to study human rights law at SOAS. Upon graduating, she joined Wilson Solicitors. She was a passionate fighter for the most vulnerable of clients, many of them facing indefinite detention or immediate removal. Kay was instrumental in establishing the public law department at the firm. She was appointed Partner in 2012. Kay was first diagnosed with cancer in 2009 when only 36. She fought the disease with tenacity and amazing dignity. In so doing Kay inspired all who knew and loved her.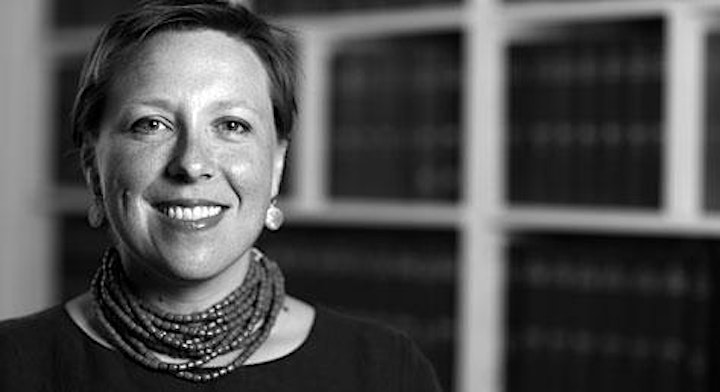 Kay Everett
(25th November 1972 – 7th August 2016)
PAST LECTURES
2018:
Martha Spurrier (Director of Liberty)
It's about time: ending the tragedy of indefinite immigration detention
2019:
Lord Justice Singh
Holding the Balance: National Security, Civil Liberties and the Role of the Investigatory Powers Tribunal
2020:
Professor David Cole (National Legal Director at the American Civil Liberties Union )
Defending Migrants in the Era of Trump
EVENT ACCESS
Closer to the event we will be sending you a link to access the talk.
If you have any queries please email Ms Fatema Faghirzade - ff9@soas.ac.uk
Managed by the School of Law at SOAS (University of London)