The 5 Principles Behind the 10 Secrets to Achieve Financial Success

Wednesday, April 11, 2018 from 7:00 PM to 9:00 PM
Event Details

You've seen the Documentary on YouTube
10 Secrets to Achieve Financial Success
Now witness the follow up Seminar LIVE on April 11th in London with ITPM Managing Partner Anton Kreil. 
The 5 Principles behind the 10 Secrets to Achieve Financial Success
In June 2015 ITPM Managing Partner Anton Kreil was joined on a three week business trip from Singapore to New York to London by Producer Tom Murray. There was no brief to the project other than for Tom to follow Anton Kreil on his business trip and ask him anything he wanted to ask him about Money, Business, Success and Life. What materialized was an epic "fly on the wall" production with insights into the Business and Money World through the lense of a successful Multi Millionaire Financial Markets Trader who started out in life with nothing. The Video has gone viral on YouTube receiving 1,000,000 views.
After filming for 3 weeks and collecting over 90 hours of footage, Tom Murray put together probably one of the greatest Documentary style business interviews of the modern age, with Anton providing multiple pearls of financial wisdom along the way. They decided to put the Video online for FREE on YouTube for the World to watch, judge and debate over. At just over 1 hour and 50 minutes long, Tom condensed Anton's finest points of Financial and Life advice into what has now become a cult Documentary classic the 10 Secrets to Achieve Financial Success.  
If you have not watched the 10 Secrets to Achieve Financial Success YouTube Video already we strongly advise that you watch it and start your journey to Financial Freedom and a Successful Life! 
This Seminar will be life changing! 
Fast Forward almost three years since the release of the Documentary 10 Secrets to Achieve Financial Success.., and due to the massive response in interest to Anton's commentary in the Video and thousands of questions he has received since, he has decided to codify these Secrets into 5 Key Principles that are FINAL in totality and that underpin all of the Financial points of advice that he made in the original Documentary.
In this LIVE London seminar entitled "The 5 Principles behind the 10 Secrets to Achieve Financial Success" you are going to be shown these 5 Principles and how everything works so you can implement them into your own lives to ensure the best chance of Financial and Life Success. By doing so Anton will be answering all the main questions that people still have about the Documentary content and he will be clearing up all of the remaining areas of confusion that people may still have about the advice made in the original Documentary Film on YouTube.
Please Note: 
i) Seminar Capacity is extremely restricted at 100 Tickets ONLY. Anton is now a Permanent Resident of Singapore where he now calls "home" and he only makes one business trip a year for one week to the United Kingdom. He is always in hot demand when he arrives back to his birthplace of the United Kingdom. This Seminar will NO DOUBT sell out very quickly. If you intend to come to this Seminar we strongly advise that you book your Tickets ASAP to avoid disappointment.  
ii) WARNING: This Seminar has only been presented LIVE once previously by Anton, when he spoke at the World Wealth Creation Conference (WWCC) in Singapore in November 2017 alongside Jim Rogers and Brian Tracy. At the end of the Seminar Anton received a standing ovation from the 600 atendee audience at the Seminar. This seminar will be Life changing! If you are NOT ready to change your Life and you have difficulty in digesting "controversial" truths about Finacial matters and Life in general, please do not attend the Seminar. Open mindedness, a willingness to learn, an understanding of the role of sacrifice and a respect and hunger for Winning is necessary in order to take in the information of this seminar and implement it successfully.   
iii) This will be the second and LAST TIME Anton presents this Seminar LIVE. Meaning he will never present this content LIVE again. This will be your ONLY one time opportunity to attend LIVE. The Seminar will be recorded and made available online behind a paywall for $199 in the Summer of 2018. VIP Ticket Holders to the LIVE Seminar will receive 30 days FREE Access to the Seminar production once it is uploaded online via the ITPM Shopify store at;- 
http://www.itpm.myshopify.com/collections/all/
 The 5 Principles behind the 10 Secrets to Achieve Financial Success
Maximum 100 delegates
Standard Tickets @ $24.97
Alumni Tickets @ $97.97
VIP Tickets @ $397
VIP Delegates receive 30 days access to the Online Video class that accompanies this seminar (value $199) in addition to seeing the presentation LIVE in the room. Access is provided after delegates have attended the VIP Lunch and Seminar.
https://itpm.myshopify.com/collections/all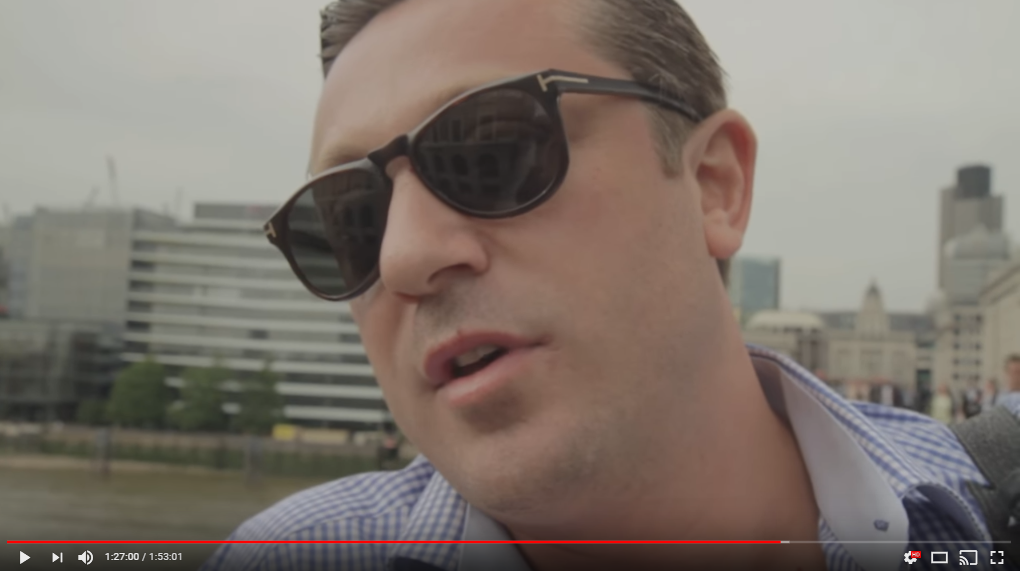 "The most important Business Card you will EVER own is the one you put in the ATM"
Anton Kreil - 10 Secrets to Achieve Financial Success > June 2015
Seminar Content and Timetable;-
6:30pm registration, 7:00pm start.
Acceptance
Self Determination
Freedom
Risk IQ
Hierarchy
Background
Anton Kreil - CLICK HERE for Resume
The Institute of Trading and Portfolio Management was established to educate, inform and coach Retail Traders & Investors how to take a more Professional approach to Trading and Investing in the Financial Markets. We deliver the highest level of Trading and Portfolio Management education available to the Retail Trader / Investor globally, utilising teaching methods that everyone can understand and deploy themselves. We manage a global Portfolio ourselves and manage a community of Retail Traders and Investors, that connect with eachother and support eachother. We provide our community with a favourable infrastructure that allows each individual to reach their full potential. Additionally, we invest in our best performing students / traders and we also place some of our best traders into Professional Trading employment with Hedge Funds and Investment Banks.
For background information on Institute Trading Education please       Click Here
For more information on ALL upcoming Institute seminars please        Click Here
To visit the Institute website and experience all that we do please       Click Here
We look forward to seeing you there !!!
When & Where

Hallam Conference Centre,
Council Chamber,
44 Hallam Street,
W1W 6JJ London
United Kingdom


Wednesday, April 11, 2018 from 7:00 PM to 9:00 PM
Add to my calendar
Organizer
The Institute of Trading and Portfolio Management was established to educate, inform and coach highly aspirational individuals who are currently either trading the markets with their own savings or seeking professional employment at an Investment Bank or Hedge Fund.