The 56th Uganda Independence Celebrations 2018 In Stockholm
Description
The Uganda Nordic Diaspora Investment Initiative (UNDII), Dee Sounds, La Donna Events, Money Dream Proudly Presents the AFRIGO BAND Concert Live in Stockholm featuring musicians (Surprise) live at Subtopia in Stockholm.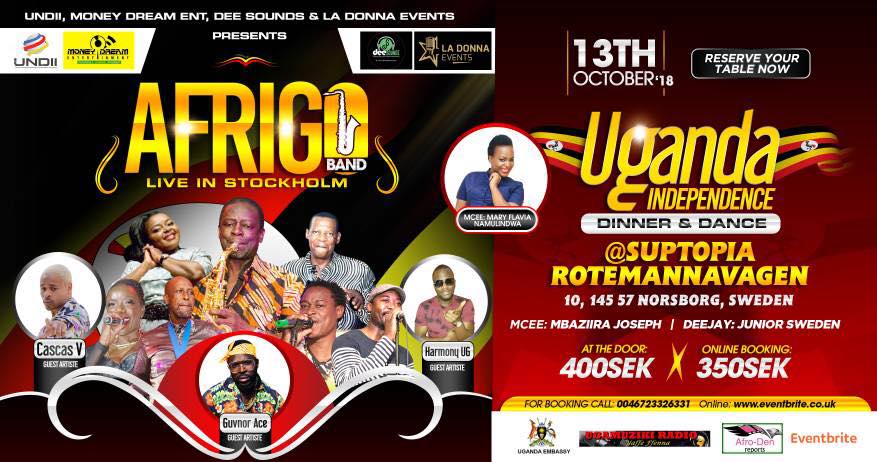 While enjoying the Live sounds of Afrigo Band. Our DJs will be playing the best tunes, to keep you dancing all the way into the early hours of the morning.
Hosted by:
Mary Flavia Namulindwa
Entrance fee: 350 SEK.
SAT: 13TH OCT 2018
Venue:
Rotemannavägen 10,
145 57 Norsborg,
Sweden
NB:
The young and trendy are all welcome. Come let off steam at this awesome event.
It will be great music and dancing all round!
About Afrigo band
In November 1975, a group of talented young musicians broke away from one of the leading bands of the time, the Crane Band, to form a band of their own. The band is Afrigo band! The band celebrates it's 43th anniversary in 2018!
We have a great line up of our very own Sweden Artists performing on the day namely; Cascas V, Guvnor Ace, Harmony UG.
This is a ticketed event so please get your tickets and spread the word to all Ugandans and Friends of Uganda.
Doors open at 7pm to 3am.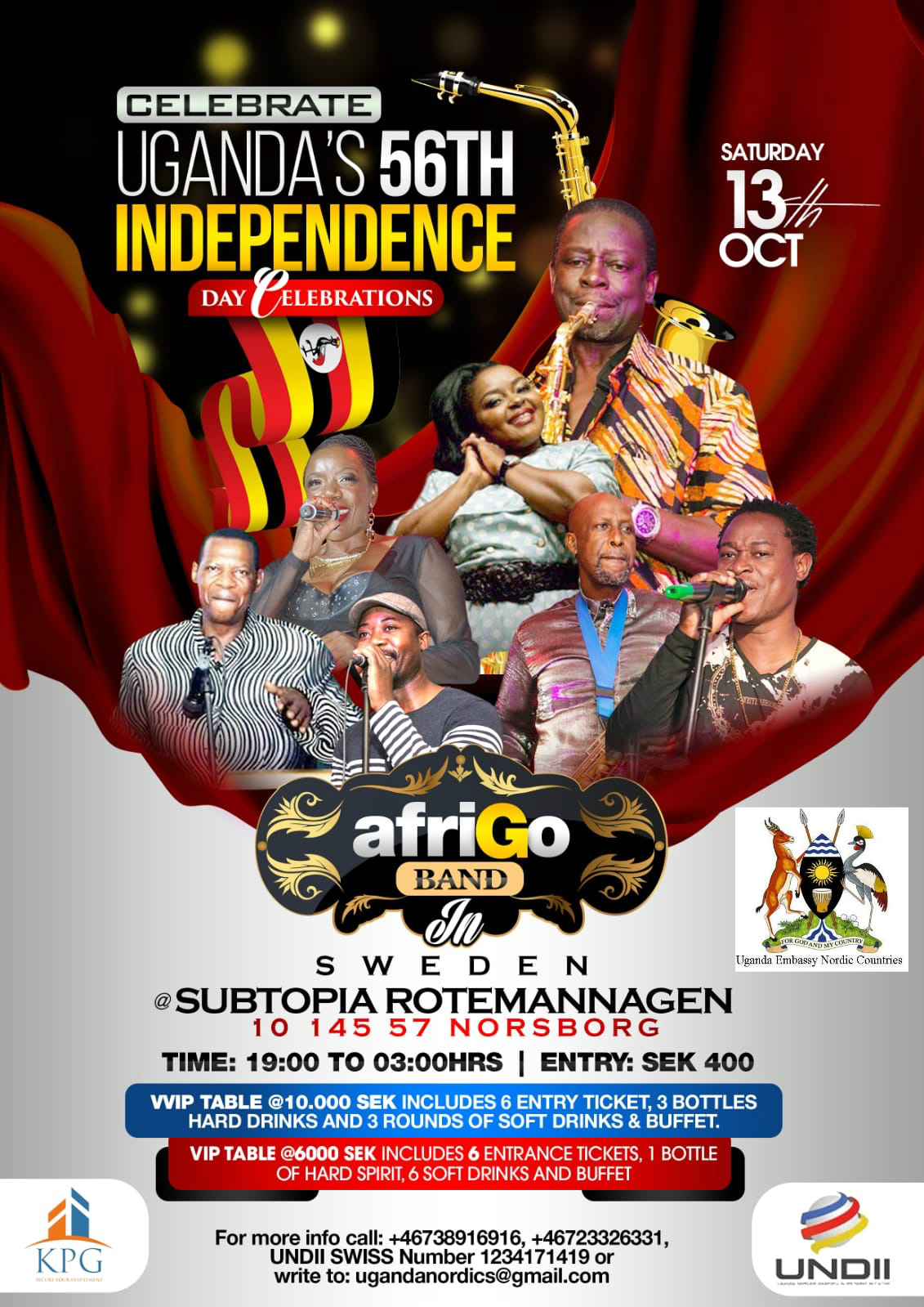 For other enquiries please contact the events team on, +46707598362, +4793053737, +4795257749 or email belton.mubiru@gmail.com, agatha923@hotmail.com, matovua@gmail.com
For sponsorship and other partnership opportunities please call +46704611316
We look forward to celebrating with you all.