Description

Oxford Technology & Media Presents
---
Summer Networking Event 2017
"

The 5G Myth and the Internet of Things – what next?

"
---
Date: Monday 19th June 2017, 6.00pm to 9.00pm
Venue: The Story Museum, 42 Pembroke Street, Oxford, OX1 1BP
Oxford remains at the hub of IoT development with Nominet pioneering database work and Dynamic Spectrum Access technology, also Love Hz demonstrating the use of IoT to provide visibility of flood control on the River Thames.
Oxford Technology & Media are delighted to welcome Professor William Webb, CEO of Weightless SIG and author of "The 5G Myth". A pioneer of much of today's thinking in wireless communications, including TV Whitespaces, "The 5G Myth" is fast becoming the definitive volume of the next development in the wireless industry.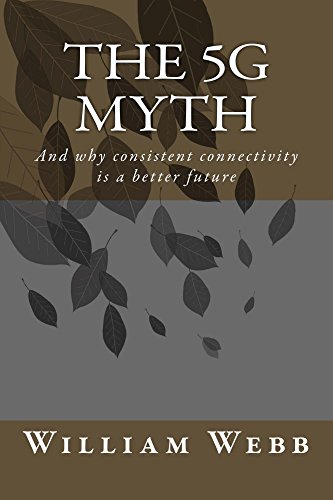 We are delighted to have him speak on this critical topic, in his own words:
"5G – the next generation in mobile telephony – is heralded as a huge advance in global connectivity. But the vision is flawed. It is flawed because users will not value the higher data rates that are promised and will not need the higher capacity forecast. It is flawed because technological advances are insufficient to realise the vision and because mobile operators are insufficiently profitable to afford it.
"Yet it is not in the interests of any of the stakeholders to point this out. They all benefit from the interest, funding and potential that 5G promises. There is an alternative vision where industry focuses on consistent connectivity everywhere rather than unnecessarily fast speeds in city centres." – Professor William Webb
We look forward to seeing you there!
---
This event is free of charge for OTM members with a small charge for non-members and will be held in the centre of Oxford at The Story Museum, 42 Pembroke St, OX1 1BP. Click here for directions.
6.00pm – Event Opens, Networking, Coffee & Refreshments
Buffet food and drinks will be available after the event
9pm - Close
---
Speaker Biographies
Professor William Webb - CEO - Weightless SIG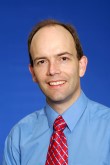 William is one of the world's leading wireless communications experts. He has published 15 books, over 100 papers, and 18 patents. He is the CTO of OpenSignal, a Visiting Professor at multiple Universities, a Board member of Cambridge Wireless, a Fellow of the Royal Academy of Engineering, the IEEE and the IET. He was the IET President for the 14/15 term. His biography is included in multiple "Who's Who" publications around the world. William has a first-class honours degree in electronics, a PhD and an MBA and two honorary doctorates.
His notable achievements include leading the design of the Weightless standard and forming the associated standards body where he continues as CEO, authoring the UK Spectrum Framework Review while at Ofcom, designing the GSM-R technology for the European railways and inventing variable level modulation – a technique used in almost all radio systems today.
He has huge consulting experience, having worked for a range of consultancies spanning Detica to PA Consulting for over a decade.
---
Oxford Technology & Media exists to
Stimulate a debate and business thinking on key topics and markets. Read some of the latest articles on our website.

Help network members build a local network for support, personal development and mentoring on an individual basis.
Help local startups and businesses find the people, connections and resources they need to flourish.
Provide a catalyst for Oxfordshire expertise to challenge Cambridge's status as the UK's leading high technology cluster.
Membership is by invitation or application but if you're connected to Oxford and in a leadership position in one of our key business areas, you're welcome to attend the speaker events to get a taste.
We're gradually introducing the new name for The Oxford Technology Media & Finance Network - simply Oxford Technology & Media.
---
Acknowledgement: Oxford Technology & Media Network would like to thank Grant Thornton LLP for their kind support of both this event and Oxford Technology & Media Network programme.
---

---