Event Information
Location
Brunei Gallery Lecture Theatre, Brunei Gallery
SOAS
Russell Square
London
WC1H 0XG
United Kingdom
The 5th Kay Everett Memorial Lecture: Abolitionist Human Rights
About this event
Calls for prison and police abolition, particularly in the United States, often see human rights as foundational to abolitionist aims. In fact, human rights advocates and prison and police abolitionists can agree on many matters and often see each other as allies. They all oppose the death penalty, mass incarceration, and police abuse. Yet they view the causes and responses to these issues quite differently. While abolitionists refuse the ideologies and practices of the carceral state, human rights advocates often depend upon it to back up their anti-impunity rallying cry.
DELIVERED BY
PROFESSOR KAREN ENGLE, THE UNIVERSITY OF TEXAS AT AUSTIN
Minerva House Drysdale Regents Chair in Law
Founder and Co-Director, Bernard and Audre Rapoport Center for Human Rights and Justice
KAREN ENGLE is Minerva House Drysdale Regents Chair in Law and Founder and Co-director of the Bernard and Audre Rapoport Center for Human Rights and Justice. She is also an affiliated faculty member of Latin American Studies and of Women's and Gender Studies. She teaches courses and specialized seminars in public international law, international human rights law, and legal theory.
Professor Engle writes on the interaction between social movements and law, particularly in the fields of international human rights law, international criminal law, and Latin American law. She is author of numerous scholarly articles and of The Grip of Sexual Violence in Conflict: Feminist Interventions in International Law (Stanford University Press, 2020) as well as The Elusive Promise of Indigenous Development: Rights, Culture, Strategy (Duke University Press, 2010), which received the Best Book Award from the American Political Science Association Section on Human Rights. She is co-editor of Power, Participation and Private Regulatory Initiatives: Human Rights under Supply Chain Capitalism (University of Pennsylvania Press, 2021), Anti-Impunity and the Human Rights Agenda (Cambridge University Press, 2016) and After Identity: A Reader in Law and Culture (Routledge, 1995).
Professor Engle received a Bellagio Residency Fellowship from the Rockefeller Foundation in 2009 and an assignment as a Fulbright Senior Specialist in Bogotá in 2010. In 2016-17, she was the Deborah Lunder and Alan Ezekowitz Founders' Circle Member at the Institute for Advanced Study in Princeton. She has taught at a number of universities around the world and, most recently, was a visiting professor at Harvard Law School in 2018.
Professor Engle received her J.D. magna cum laude from Harvard Law School and a B.A. with honors from Baylor University. Following law school, she clerked for Judge Jerre S. Williams on the 5th Circuit Court of Appeals, and then served as a post-doctoral Ford Fellow in Public International Law at Harvard Law School. She was Professor of Law at the University of Utah prior to joining the University of Texas in 2002.
Have a query about the event? Please send any queries to the event organisers at law-dao@soas.ac.uk
ABOUT THE KAY EVERETT MEMORIAL LECTURE SERIES
The Kay Everett Lecture Series is a collaboration between SOAS School of Law and Wilson Solicitors LLP in memory of Kay Everett.
Kay Everett read Law and Chinese at the University of Leeds before working first at the City firm Lovells and later at the magic circle firm of Freshfields in 2000. In 2004, Kay turned from the field of finance and commercial law to study human rights law at SOAS. Upon graduating, she joined Wilson Solicitors. She was a passionate fighter for the most vulnerable of clients, many of them facing indefinite detention or immediate removal. Kay was instrumental in establishing the public law department at the firm. She was appointed Partner in 2012. Kay was first diagnosed with cancer in 2009 when only 36. She fought the disease with tenacity and amazing dignity. In so doing Kay inspired all who knew and loved her.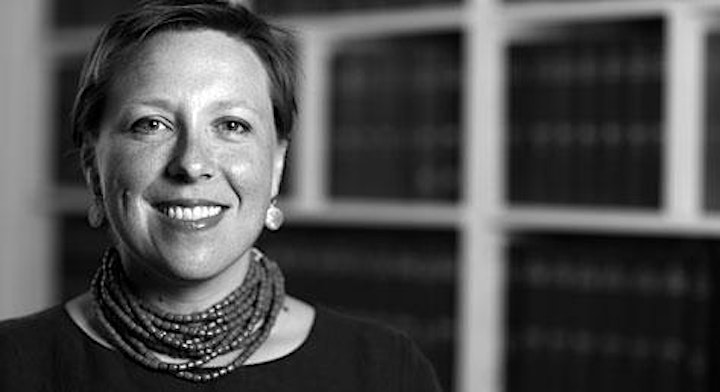 Kay Everett
(25th November 1972 – 7th August 2016)
PAST LECTURES
2018:
Martha Spurrier (Director of Liberty)
It's about time: ending the tragedy of indefinite immigration detention
2019:
Lord Justice Singh
Holding the Balance: National Security, Civil Liberties and the Role of the Investigatory Powers Tribunal
2020:
Professor David Cole (National Legal Director at the American Civil Liberties Union )
Defending Migrants in the Era of Trump
2021:
Professor Patricia Viseur Sellers (Special Advisor for Gender for the Office of the Prosecutor of the International Criminal Court)
The Reckoning and (Re)righting of International Law
Date and time
Location
Brunei Gallery Lecture Theatre, Brunei Gallery
SOAS
Russell Square
London
WC1H 0XG
United Kingdom