Description

Celebrating our 5th year in helping to solve the SEN puzzle for your child.
This is Staffordshire's yearly Special Educational Needs conference celebrating its 5th year.
The SEN Jigsaw Conference provides a holistic resource to supporting those with SEN such as ADHD, mental health, dyslexia, dyspraxia, autism, speech and language, auditory processing and visual processing.
This is an ideal one-day event for parents, specialist SEN teachers or other educational professionals who want to know more about special educational needs and who want to update their knowledge on the very latest topics surrounding SEN.
The SEN Jigsaw Conference 2020 will bring you SEN based plenary talks from leading experts as well as a selection of topical workshops and an exhibition of SEN focused suppliers of products and services.
In 2020 we will be back at The Bridge Centre in Stoke-on-Trent which was very popular with delegates.
UPDATE
We now have our plenary speakers booked for the SEN Jigsaw 2020 and we are truly excited!
Our speakers and their talks are as follows: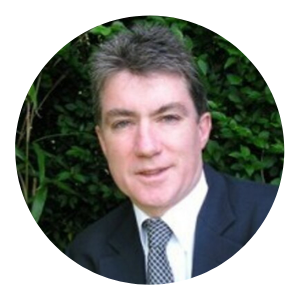 Fintan O'Regan - Leading UK Behaviour & Learning Specialist.
"Meeting the learning, behavioural and socialisation needs of children with ADHD and co-existing difficulties."
Fin is one of the leading behaviour and learning specialists in the UK.
He is currently an SEN and Behaviour Consultant for the Schools Network and an associate lecturer for Leicester University, the National Association of Special Needs, Tribal Education and the Institute of Education.
Neil Mackay - Special Educational Needs Trainer & Consultant.
"Can't seem to remember from one moment to the next!"
Research validated, classroom based solutions to address issues with working memory, speed of processing and retrieval.
Neil is a freelance consultant and trainer who created the concept of Dyslexia Friendly Schools.
He is an experienced teacher who has taught for 26 years, working with children with a wide range of ages, needs and ability. He is known for his ability to bring the classroom into his training and for providing lively, entertaining and thought provoking opportunities for teachers and teaching assistants to reflect on and develop their practice. His audiences particularly appreciate his ability to offer workable responses to a range of learning needs, including AD(H)D, Asperger's Syndrome and Dyspraxia in ways which meet diverse learning needs without affecting the work of the rest of the class.
We will be release more details on the workshop leadersand the exhibition shortly.
Please keep checking back for more details.
FAQs
What are my transport/parking options for getting to and from the event?
There is plenty of on-site free parking. Stoke-on-Trent Railway Station is a short taxi journey away from the Bridge Centre. Some of our delegates have even cycled from the station before!
How can I contact the organiser with any questions?
Just ping us an email to john@spectaclescoach.com.
What's the refund policy?
You can refund your ticket up to a month before the event.
Is it ok if the name on my ticket or registration doesn't match the person who attends?
That is fine. A lot of schools book their tickets from their finance office with the name of the purchaser. Please ask them to supply your name to us if you can as this helps us to get the correct details together for the certificates of attendance.