James Rojas & John Kamp of PLACEIT! lead the first ever 63rd Street WalkAbout, a guided walk along 63rd St. followed by a hand-on workshop.
About this event
The sensory walk will begin at either end of 63rd Street - one group starting in Rockridge at the intersection of College Ave and 63rd. - another group starting in Emeryville on 63rd on the east side of the AMTRAK tracks! We will converge at machinaloci space (1721 63rd Street, at Adeline) for a hands-on, interactive neighborhood re-imagining workshop based on memory and experiences.
Look out for an email with your meeting point a day or two before the event. For more information contact James Rojas at jamestrojas@gmail.com.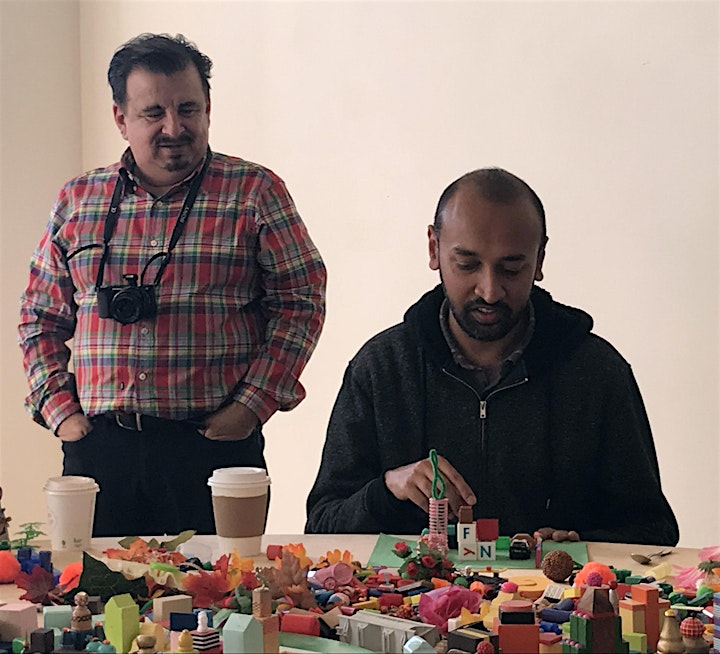 James and participant at machinaloci space for City of Dreams in 2018.
Organizer of The 63rd Street WalkAbout, a walk and build Workshop with PLACEIT!