The 6th Surrey & Hampshire Knee Symposium

Thursday, 7 June 2018 from 08:30 to 16:00 (BST)
Event Details
The Surrey & Hampshire Knee Symposium provides an update in the assessment, treatment and management of a painful knee with a focus on the main current hot topics in both knee surgery and rehabilitation. The meeting is held annually in June and alternates between Surrey and Hampshire.
The 6th instalment of the Surrey & Hampshire Knee Symposium will bring together a renowned surgical faculty and will see a more integrated approach with rehabilitation updates and protocols provided by specialist sports physiotherapists.
The Surrey and Hampshire Knee Symposium is aimed primarily at physiotherapists and allied health professionals who treat the injured knee.
The 2018 Full Agenda
08:30 Registration
09:00 Assessment of the Knee Update
The surgeon's assessment 
The Physio's assessment

Paul Trikha, David Elliott, Tom Williams
10:00 Arthroscopy of the Knee Update 
David Elliott
10:10 Awake Outpatient Arthroscopy of the Knee
Paul Trikha
10:15 DEBATE: Knee Arthroscopy
10:30 Coffee Break
11:00 The ACL
Injuries in children

Paul Trikha

Repair

Adrian Wilson

Rehabilitation: The first 6 months

Anneri Winter

Rehabilitation: End stage rehabilitation

Tom Williams 
DEBATE: Case Studies
12:45 Lunch
13:45 The Non-Operative Treatment of Knee OA
Tom Williams 
Paul Trikha (Case discussion) 
14:30 Anterior Knee Pain
The Basic Science and Assessment? 
The Surgeon; Paul Trikha
How I see and treat it? 
The Therapist; Anneri Winter 
Rehabilitation for Runners 
The Therapist; Michael Nicol

15:45 Stem Cells and Knee Regeneration 

Adrian Wilson
Faculty Surgeons
The following surgeons will be in attendance:
Mr Paul Trikha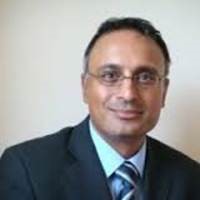 Mr Trikha is a Consultant Trauma & Orthopaedic Surgeon specialising exclusively in knee surgery. His specialist areas are the surgical treatment and management of knee problems in young adults and sports knee injuries as well the latest surgical treatment techniques for both early and advanced knee arthritis.
Mr Trikha offers expertise in the latest minimally-invasive arthroscopy or 'key-hole' surgery techniques for meniscus (cartilage) and knee ligament reconstruction (ACL & PCL). Mr Trikha also provides a comprehensive specialist knee service for patella problems and knee replacement surgery including total knee replacement, partial, computer navigated and the new 'patient-matched' knee replacements.
Mr Trikha qualified from St George's Hospital, London and completed his postgraduate orthopaedic training in London and South East England. Paul completed Specialist Fellowship Training in Knee Surgery at the internationally renowned North Sydney Orthopaedics Sports Medicine Centre, Australia.
Mr Trikha is regularly invited to lecture both nationally and internationally and continues to teach and supervise the training of postgraduate knee surgery for Specialist Registrars.
Professor Adrian Wilson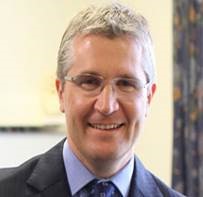 Professor Wilson completed a BSc (Hons) in Biochemistry at the University of Manchester before beginning his training at St Bartholomew's Medical school in 1989. He qualified as a doctor in 1994 and began his basic surgical training, which included Plastic surgery at the Radcliffe Infirmary. He demonstrated anatomy at Cambridge University where he also lectured in Physiology and Pathology.
He joined the North West Thames Orthopaedic training programme in 1999. From an early stage he focused his training on the knee working with several of London's leading knee surgeons.
He spent his final year of training as a fellow in knee and sports surgery at the Brisbane Orthopaedic Sports Medicine centre. This is one of the most highly sort after knee fellowships. Here he learnt several highly specialised procedures including meniscal transplantation.
He was appointed as a consultant orthopaedic surgeon at The North Hampshire Hospital in 2005 where he is now clinical lead for knee surgery.
Professor Wilson has a large knee Arthroplasty practice that includes total, partial and revision knee replacement surgery.
Professor Wilson is heavily committed to teaching and research. He regularly presents at National and International meetings. He has published extensively. He is frequent faculty member of a number of high profile knee courses in the UK. He is a member of the ESSKA academy editorial board.
He has several on going research projects at Imperial College London and runs a successful fellowship programme for senior orthopaedic surgeons in training.
Mr David Elliott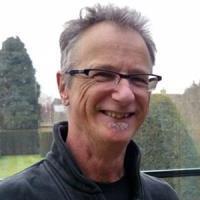 Mr David Elliott is a consultant trauma & orthopaedic surgeon, specialising in both trauma & knee surgery.

He is one of the country's leading trauma surgeons and has a super-specialist interest in non-union and complex trauma surgery, routinely treating patients referred to him from the rest of the UK and Europe. Mr Elliott has a specialist elective interest in arthroscopic knee surgery, ligament injuries, and total knee replacement.

With over 20 years of experience of trauma and knee reconstruction, he is a leader in his field.

Mr Elliott qualified from Charing Cross Hospital Medical School, London and completed his postgraduate orthopaedic training in London and South West Thames region, he then undertook specialist fellowship training in trauma and reconstructive surgery at the internationally renowned Sunnybrook Medical Centre in Toronto, Canada.
Faculty Therapists
The following therapists will be in attendance:
Tom Williams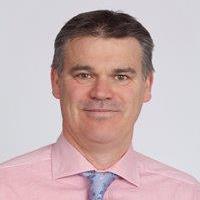 Tom's background is initially from international sport competing for Great Britain from a Junior to Senior in Tournament Waterskiing. Before retiring completed a Sports Science degree to assist his training and hopefully future career. Noticing the demand for professional sports injury services in the UK he went on to study Physiotherapy at Guy's Hospital. Tom now has been involved in treating elite sportsmen and women for the past 25 years. He specialises in the accelerative recovery programmes for not only the professional or recreational sports person but also for someone following a hip or knee replacement with the aim to maximise their rehabilitation potential. The post surgical rehabilitation is one of his special interests working to achieve the maximum benefit from the procedure and return to sports / recreational activities where possible. Tom works closely with many orthopaedic surgeons to achieve the best results.
Since 1999 Tom has been the British Waterski Team Physiotherapist and sports science service provider. He continues to work in this role travelling to the European and World Championships each year. Also currently working with many professional Wakeboarders and Stunt performers.
Specialist Physiotherapist consultant for Wimbledon FC. 1998-2006

Sports Science service for Arrow F1 Team 
Physiotherapist for UK athletics - travelled with Heptathlon Team
English Institute of Sport - Physiotherapist cover
Physiotherapist to Professional tennis player Wayne Ferreira
Tom has experience in treating injuries from a wide range of sports and recreational activities and applies his own experiences in sport and the scientific approach from the sports science and physiological / biomechanical expertise from the physiotherapy aspect to diagnose and treat with great success.
Anneri Winter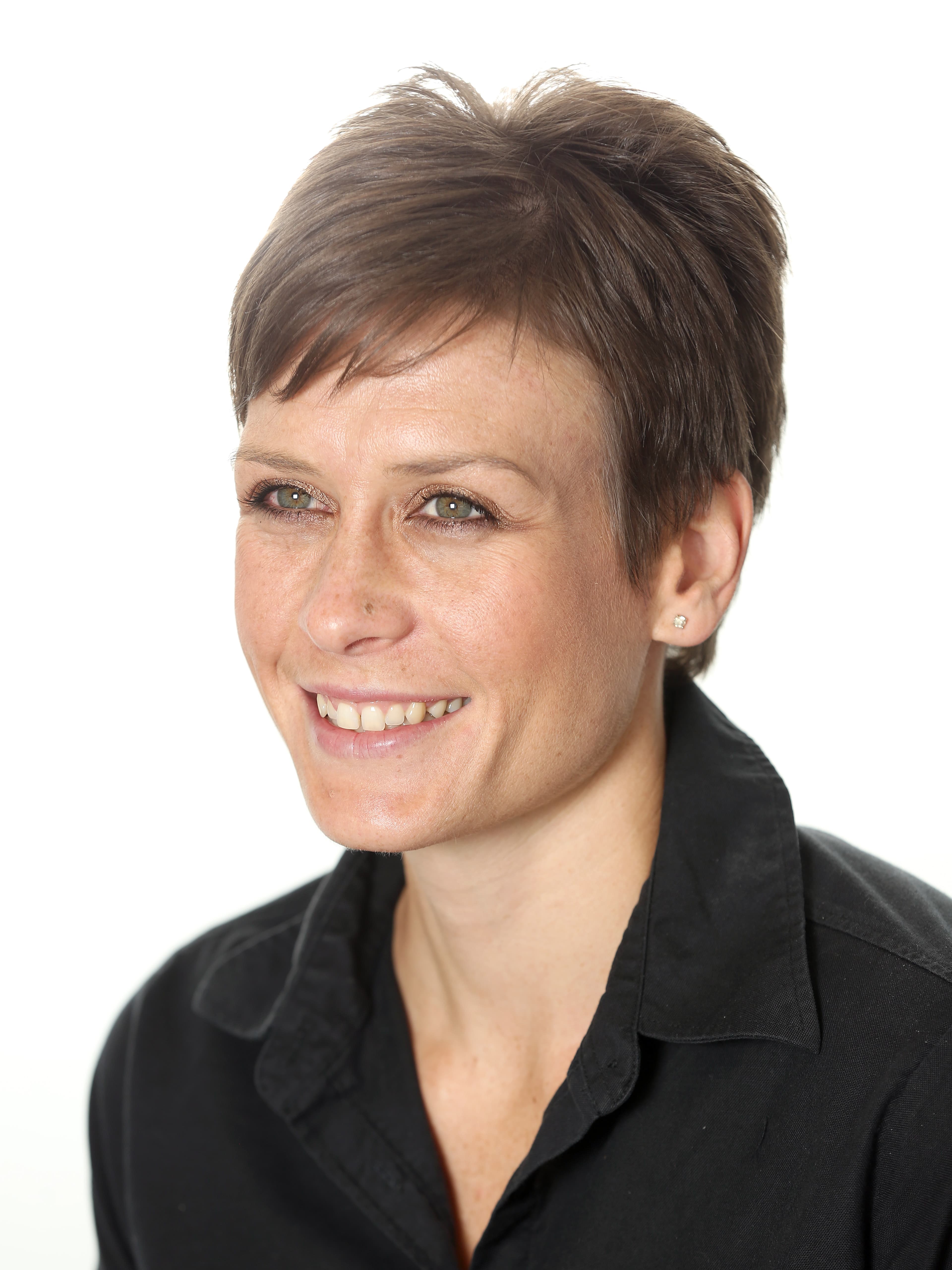 Anneri qualified at Stellenbosch University (South Africa) in 2005 and following her post-graduate diploma in Orthopaedic Manipulative Therapy, she relocated to London in 2009 where she has worked ever since in the private sector.
She is one of the Lower Limb Specialist Physiotherapists at Weybridge and Walton Physiotherapy and enjoys treating any lower limb, pelvis or spinal injuries. She also has a keen interest in treating paediatric/adolescent musculoskeletal conditions and sees a wide variety of these cases in her clinic each week.
Anneri is an active mother of twin boys and understands the difficulty of juggling one's personal life, career and exercise in modern society. Her treatments are tailored, functional and sport-specific to each patient that she sees and she takes pride in helping each patient achieve their very best.
Her personal injury record, racing experience and clinical expertise not only helps her to diagnose and identify injuries better, but also understand the psychology behind these particular patients when it comes to being injured. 
When she's not working, she enjoys travelling the world with her family or taking part in triathlon events, skiing and mountaineering activities. 
Michael Nicol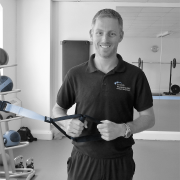 Michael originally stufied his undergradtuate degree in Sport Rehabilitation at St Mary's University in Twickenham. He went on to gain a Masters in Sports & Exercise Medicine at Nottingham University. Michael is a dual registered practitioner as both a member of the British association of Sport Rehabilitators and Trainers as well as the Chartered Society of Physiotherapy. 
Michael has wored clinically in Elite Rugby as well as at Sports Dimensions and The St Mary's Clinic. He held the position of Operations Director at The Running School before more recently taking a post as a Senior Lecturer in Sport Rehabilitation at St Mary's University in 2012. 
Michael's main areas of interest are rehabilitation of the knee and shoulder and generally the area of running rehabilitation and injury prevention. Michael has worked with elite and amateur runners throughout his career through his work at The Running School and the Endurance Performance and Coaching Centre at St Mary's University. This has allowed him to develop his process for ensuring a safe and effective return to running for those coming back from injury. His interest in injury prevention has come from his role as a Performance Matrix tutor where he has has the privilage to teach CPD courses to Physios and Rehab Specialists throughout Europe.
The 6th Surrey and Hampshire Knee Symposium is also supported by:  

When & Where

Brooklands Hotel
Brooklands Drive
KT13 0SL Weybridge
United Kingdom


Thursday, 7 June 2018 from 08:30 to 16:00 (BST)
Add to my calendar
Organiser
For more information or to reserve your place please contact Sherri Lomas on 07795 105 748 or email slomas@ossur.com