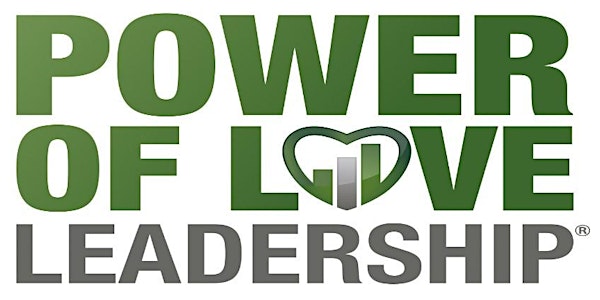 The 7 Most Powerful Strategies - For Independent Coaches and Consultants
Sales Have Ended
Ticket sales have ended
Sales have ended for this particular Introduction to Power of Love Leadership® Programme, however, do not fear...more Programmes are coming soon! So have a search within Eventbrite as there may be another one coming up, or head to PowerofLoveLeadership.com and sign up for the news updates and get more information.
2 hour on-line workshop with the author of 'Power of Love Leadership®' How will you implement the 7 most powerful leadership strategies?
About this event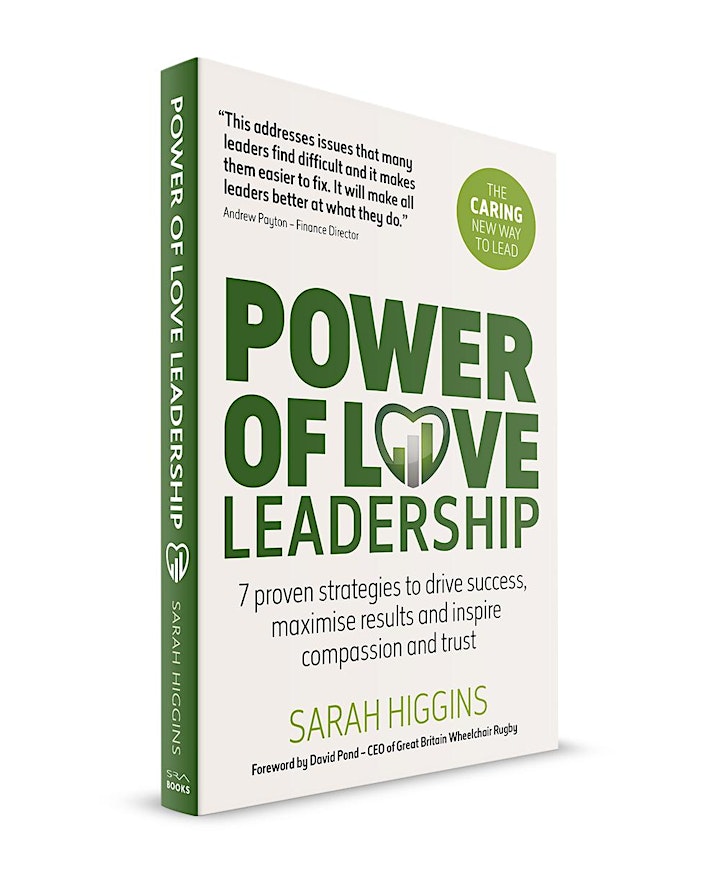 Many coaches and consultants should be earning more money for the value adding work they do and positive impact they make. Coaches and consultants should find it more easy to make an impact with more clients, because they offer such beneficial outcomes, for individuals, teams and organisations.
According to ICF (International Coach Federation), most coaches earn less than approximately £35,000 GBP per annum*
The biggest challenges for independent coaches and consultants are:
- Differentiating yourself in a saturated market
- Feeling disconnected and isolated from others (who supports the coach)
- Earning enough money to fulfil your commitments and goals
- Being confident to deal with rejection and 'selling' their products and services to others
- Remaining resilient, focused, productive and energised
How often do you take time out for yourself to review your effectiveness and how well you are achieving against your goals and objectives? How effectively are you managing your own mindset and leading yourself with emotional resilience, to be at your best? How are you developing your EQ (Emotional Intelligence)? What impact is your EQ having on your clients and how are you developing it? How are you differentiating yourself and adapting to the changes of the market?
Based upon her book: Power of Love Leadership®, join the author and successful leadership coach, Sarah Higgins in a one off workshop for independent coaches and consultants on how to Implement the 7 Most Powerful Leadership strategies - 7 proven strategies to drive success, maximise results and inspire compassion and trust.
Sarah will enable you to learn how fear is impacting your coaching and consultancy, as well as taking you through each of the 7 powerful strategies.
What you will gain from attending:
1. Pause, reflect and take the opportunity to consider your coaching and consulting effectiveness and how you can be even more successful
2. Consider how reactive you are is and what it would mean to be and feel more proactive, more in control, even more empowering and more powerful
3. Gain clarity on what emotional intelligence really means for you, and how it impacts you, your business and your life
4. Understand what gets in the way of you being at your best and why
5. Become more clear about how fear impacts you and how it impacts your effectiveness
6. Learn how to stop fear being a barrier to your effectiveness
7. Understand what the 7 most powerful strategies are and how you can use them
8. Learn from others and their coaching and consultancy experiences
9. Get out of your busy diary for 2 hours, to invest in how you can feel more productive and even happier in what you do
10. Focus on how you can more effectively achieve your goals
In each online workshop, Sarah will provide practical and engaging insights from successfully coaching and consulting, using the 7 most powerful strategies with her clients over the last 10 years. Sarah will bring each strategy to life, with hints, tips and actions that you can implement and start to practice straight away.
* https://hbr.org/2019/07/3-reasons-new-coaches-and-consultants-fail