About this Event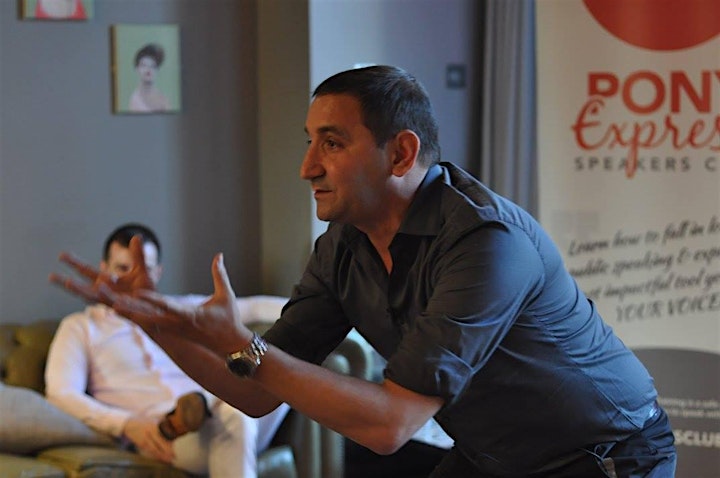 Speaker Express presents: The 7 Steps To Get Booked Confidently
The world of speak has changed because of Covid19 and it has brought with it a whole host of challenges
What does the future of speaking look like?
How do I still get booked?
Where do I get booked?
Becaue of these changes I have put together and insightful evening to offer you the key steps to getting booked when using speaking as a growth and marketing tool.
Join us for the night.
Elliot Kay – Key Speaker On The Night
As Co-Founder of Speaker Express, Elliot not only knows what it takes to build great stage presence but is also a master at teaching business owners how to transform their messages into a powerful growth tool. Using his love of speaking to help build 3 successful businesses, Elliot has spent more than 7000 hours on stage, speaking to audiences across Europe, Africa, the US, and the Middle East. With a passion for stretching speakers to their full potential, Elliot's down-to-earth and charismatic approach enables aspiring speakers and business owners to quickly get the results they are looking for in an authentic and empowering way.
Acting as a mentor and teacher, his success in helping hundreds of entrepreneurs use the stage to build heir business led to the creation of The Speakers' Method, a proven formula to getting more growth and exposure exclusive to Speaker Express.
Elliot is also the author of 4 books including the best-selling Power to Succeed and is the founder of the Thriving Entrepreneur Conference. When he's not on stage, mentoring speakers, or building his business empire, you can find Elliot spending time with his beautiful wife and daughter or training for his next half marathon.
On the night:
We start with a 30 minute theme presentation. Then it's over to the Speaker Express members & audience to run the show, speak, get feedback & grow as speakers. Stage time is optional but there are some group activities everyone gets involved in. 
What people say about Speaker Express:
If you have a business it's a must for you to be able to speak from stage. Speaker Express has helped me to progress with my speaking and getting gigs in a short period of time. - Marina P. 
Speaker Express has pushed me out of my comfort zone and made it more comfortable. - James N. Inspirational & supportive. Pact with practical advice + exercises that will take your public speaking to the next level. - Bronwen J.  
The event starts at at 6pm sharp.
We run a monthly Club Night, Boardroom Sessions, two day events, 6-month Speaking Accelerator. If you have a bigger vision for yourself or your own business then come along and learn how to take your speaking and confidence to the next level. Connect:We always have new people attending so the event can get very busy. Please ask us how to get the most out of your evening.
Your Speaker Express Team: Elliot Kay and the team
Connect with us online:
https://www.youtube.com/speakerexpress