Description





The 7th International Cardiovascular Genomic Medicine Conference
'Clinical Cardiology in the Genome Era'
4-5 December 2019
Park Inn Hotel, York, England, UK
The Biennial '7th International Conference on Cardiovascular Genomic Medicine Conference' offers a unique opportunity for clinical cardiologists, specialist cardiac nurses, electrophysiologists, cardiovascular radiologists, cardiac pathologists, clinical geneticists, genetic counselors and molecular geneticists to learn and share the fast emerging practice of cardiovascular genomic medicine.
World class Faculty of experts in all fields of cardiovascular genetics & genomics and genomic medicine will join the wide ranging participants from UK, Europe and rest of the World. The programme includes plenary lectures, keynote presentations, open platform and poster presentations and seminars on selected topics.
This conference is the 7th as part of the original series of Biennial 'Cardiff Cardiovascular Genetics Conference' held since 2007. All previous events were grand successes admired by several clinicians, health professionals and researchers from all over the world.
Deadline for abstracts is 25th November, please submit here: https://www.genomicmedicine.org/call-for-abstracts/
For Registration, Sponsorship and all other enquiries please visit www.genomicmedicine.org
For General information and contributions to the Scientific Programme please contact Prof. Dhavendra Kumar
cardiovasculargeneticsgenomics@gmail.com
SPONSORSHIP PACKAGES AVAILABLE
Please contact nick@neon-events.co.uk or genomicmedicine@yahoo.co.uk for more details & prices
Programme:
Scientific Committee
Dhavendra Kumar (Cardiff, UK) - Chair
Perry Elliott (London, UK)
Bill Newman (Manchester, UK)
Elijah Behr (London, UK)
Arthur Wilde (Amsterdam, NL)
Bart Loeys (Antwerp, Belgium)
Robert Hamilton (Toronto, Canada)
Ajay Bahl (Chandigarh, India)
Lorenzo Monserrat (La Coruna, Spain)
Ingrid Winship (Melbourne, Australia)
Day 1:
0800 Registration
0900 Welcome/ Introduction - Dhavendra Kumar
0905 Session 1: 'Phenotype-genotype ontology of inherited cardiovascular conditions'
Chairs: Professor Ruth-Newbury Ecob, Bristol, UK
0905 Congenital heart disease - Catherine Mercer, Southampton, UK
0920 Myocardium phenotypes - Diana Fatkin, Melbourne, Australia
0940 Aortic & arterial phenotypes - Bart Loeys, Antwerp, Belgium
1000 Congenital lymphatic phenotypes - Sahar Mansour, London, UK
1015 Myocardin in smooth and cardiac muscle development A. Houweling, Molecular Cardiology Unit, Academic Medical Centre, Amsterdam Netherlan
1030 Plenary 1:
'Genomics led personalised prescribing in cardiovascular medicine',
Professor Sir Munir Primohamed, Liverpool, UK
Chair: Professor Patricia Monroe, QMUL, London UK
1115 Tea/Coffee
1145 Session 2: 'Novel genes and molecules underpinning cardiomyopathies'
Chair: Professor Perry Elliott, UCL/Bart's London UK
1145 Sarcomere & related molecules - Lorenzo Monserrat, La Coruna, Spain
1205 MYH7 variant in Egyptian HCM patients - Mona Allouba, Aswan Heart Centre, Egypt

1220 Titin and related genes/molecules - James Ware, Imperial, London, UK
1240 Dystrophin & related molecules - Federica Montanaro, GOSH, London, UK
1300 LUNCH
1415 Session 3: 'Heterogeneity of disorders of cardiac conduction & rhythm'
Chairs: Chair: Dr John Dean, Aberdeen, Scotland, UK
1415 'New Insights into Genetic Architecture of Long QT Syndrome' Connie Bezzina, Amsterdam, NL
1435 'Brugada syndrome- Mendelian, Oligogenic or Multigenic?' Elijah Behr, London, UK
1450 'Genomic complexity of atrial fibrillation' Pier Lambiase, London, UK
1510 Whole genome and transcriptome sequencing of post-mortem cardiac tissues from sudden cardiac death victims
S.B Jacobson, Section of Forensic Genetics, Faculty of Health and Medical Sciences, University of Copenhagen, Denmark
1530 TEA/ COFFEE/ POSTERS
1545 Plenary 2 - Keynote Lecture: "The Sir William Harvey Oration"
Introduction/ Citation by Professor Dhavendra Kumar
'Life long pursuit of Inherited Cardiovascular Conditions'
Bill McKenna, UCL, London, UK
1645 Session 4: Clinical Cardiovascular Genomic Medicine Chair: Professor Ajay Bahl, Chandigarh, India
1645 'The Miles Frost Hypertrophic Cardiomyopathy Prevention - a model for Preventive (Community/Public Health) Cardiology - Joanne Whitmore/ Morven Dunn The British Heart Foundation, London, UK
1700 'Outcomes of the next generation genome diagnosis for inherited cardiac conditions' Tessa Homfray, Brompton/ St.Goerge's, London, UK
1715 'Benefits and pitfalls of the multi-disciplinary inherited cardiac conditions Team' Gerry Carr- Wright, Guy's/St.Thomas's London, UK
1715 The Egyptian Collaborative Cardiac Genomics (ECC)-GEN): Defining a Healthy Volunteer Cohort Yasmine Aguib, Aswan Hearth Centre, Egypt
1730 Hypertrophic Cardiomyopathy & Pregnancy Outcomes in North India Pooja Sikka, Dept of Obstetrics & Gynecology, Post Graduate Institute of Medical Education & Research, Chandigargh, India.
1756 Reflections & Discussion on Day 1
1830 CLOSE
1830 Welcome Drinks Reception
1900 Gala Dinner
Day 2:
0800 Registration
0830 Session 5: 'Genomic research applications complex cardiovascular conditions' Chair: Dr Maite Tome, St. George's, London, UK
0830 'Polygenic score and complex cardiac conditions' Emanuale Di Angelantonio, Cambridge, UK
0850 'Stroke genetics & genomics in clinical arena' Hugh Markus, Adenbrooke's, Cambridge, UK
0910 'Systemic Hypertension - outcomes of genomic studies' Patricia Munroe, QMUL, London, UK
0930 'Genomic insights in aortic & arterial diseases' Julie de Backer, Ghent, Belgium
1000 Plenary 3: 'The Genomic Revolution in Pediatriac Clinical Cardiology' Prof. Seema Mital, Sick Kids Hospital, Toronto, Canada. Chair: Dr Juan Kaski, GOSH, London
1100 Tea/Coffee/ Posters
1130 Session 6: 'Cardiovascular Genomic Medicine Research' Chair: Prof. Elijah Behr, London, UK
1130 'Validating EHR cardiovascular phenotypes by the UK Phenomics platforms Tom Lumbers, University College London, UK
1250 Pertinent Issues in Cardiovascular Diagnostic Genomic Testing Ellen Thomans, Genomics England, QMUL/Imperial London
1310 'Development of the Indian Inherited Cardiovascular Conditions Database' Ajay Bahl, PGIMER, Chandigarh, India
1330 Lunch
Session 7: 'Novel genomic/molecular cardiovascular therapeutics approaches Chair: Dhavendra Kumar, QMUL, London
1430 'Novel therapeutic advances arrhythmogenic cardiomyopathy' Angeliki Asimaki, St George's, London
1450 'Novel therapeutic advances for hypertrophic cardiomyopathy' Rajaram Anananthraman, Chennai, India
1510 'Stem cell and related therapeutic advances in hypertrophic cardiomyopathy' Matthew Daniels, Oxford/ Manchester, UK
1530 COFFEE/TEA
1545 Session 8: Open Presentations (selected from abstracts)
- Prize for best presentation
- Panel of 3 judges:
Dr Sarju Mehta, Cambridge UK
Ms. Melanie Watson, Southapton
Dr. Sam Mohaddin, Bart's, London
Note 7 minutes including 2 minute discussion
1545 Heart Failure, severe arrhythmia and sudden cardiac death in Marfan syndrome and related heritable thoracic aortic diseases
Anthony Demolder, Centre for Medical Genetos, Ghent University, Belgium
1552 Atypical COL3A1variants (glutamic acid to lysine) cause vascular Ehlers Danlos Syndrome with a consistent phenotype of tissue fragility and skin hyperextensibility Neeti Ghali, Ehlers-Danlos Syndrome National Diagnostic Service, London
1559 Genome sequencing for inherited cardiac conditions: analysis of 201 cardiovascular patients recruited through the 100,000 Genomes project by the West of England and South West NHS Genomic Medicine Centres. Rebecca Whittington, Clinical Genetics, Bristol University Hospitals NHS Trust, Bristol
1606 Major Genetic Contributors to Non-syndromic tetralogy of Fallout Richard Monaghan, Cardiovascular Medicine, Uni of Manchester
1613 Identifying Long QT syndrome patients in primary care: A population based control study WRH Evans, PRISM Group, Division of Primary Care, Uni of Nottingham
1620 Biallelic PPP1R13L - associated paediatric dilated cardiomyopathy: expanding the phenotypic spectrum Claire Turner, Dept of Clinical Genetics, Royal Devon & Exeter Hospital
1630 Panel Comments, summing up & best presentation award
1635 Plenary 4: 'Dilated Cardiomyopathies - new paradigm for cardiovascular genomic medicine' Perry Elliott, UCL/ Bart's London, UK Chair: Professor Nigel Wheeldon, Sheffield, UK
1715 Questions/ Reflections
1730 Prizes/ Vote of Thanks
Close - Good Bye
ICVGMC Supported By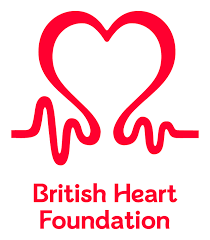 This meeting has been supported through industry sponsorship, however, they have had no involvement in setting the agenda, topics or selection of the speakers
Thanks to our Sponsors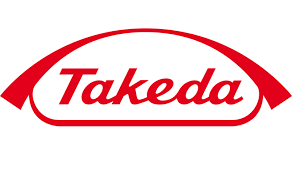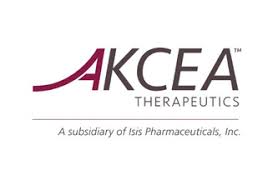 Organiser of The 7th International Cardiovascular Genomic Medicine Conference
The Genomic Medicine Foundation is a non-profit organization providing up to date and evidence-based information on genetics/genomics relevant to clinical medicine and healthcare. The Foundation undertakes a number of professional activities including books, dedicated journal, genetic & genomic clinics, expert medico-legal reports, organizing educational seminars and symposia on genetics & genomics, advise and consultancy on developing genomic research projects and providing information to the public, press and media.