About this Event
Join the team at Creative Impact for a very special interactive masterclass about your Digital Launch.
You'll be asked to fill in a quick form ahead of our class to make sure the class is tailored to your very special needs. The first 60 mins will be showcasing our plan the final 30 mins will be interactive with a practical element to create your own launch plan.
Are you looking to sharing your expertise and genius to the masses through an incredible online experience?
Stop making the mistake so many online businesses do.
Make time to plan for your launch.
The more prepared you are for it, the more confident you are in it. And the more successful it will be. Dedicating time to this process will help you create a better and more creative launch!
What is stopping you right now?
You know you should create an exciting launch but it sounds daunting and you're not sure where to start.
You may have a TON of great launch ideas, but are overwhelmed trying to organise and plan them out.
Current members of the Creative Impact Collective will be able to RSVP directly for free via the online platform - limited free RSVP, first come first served basis.
Kind words from past students
"I really enjoyed the class! I learnt a lot, specifically about promo around a launch. I enjoyed the interactive elements too and it was great to meet other like-minded people" - Amy, Speaking and confidence coach
"I definitely preferred the class with having the extra time, and I loved the breakout rooms and getting a chance to have a quick chat with the others about ideas and strategies." - Bridgette, Nutrition and Wellness Coach
"Brilliant invaluable information on the marketing structure and sequence to launch a Podcast. " - S, Entrepreneur
What you'll get when you join us
Access to our live masterclass (as well as a replay version)
The 8-week launch calendar we use in our business
A digital launch planner workbook companion
Masterclass agenda
Introduction
Pre-launch checklist and logistics
The "irresistible hook"
How to fill your launch calendar
What's next? The importance of your post-launch strategy
Who is this for?
People looking to launch an online brand
Creatives shifting from offline to online offerings
People creating their first ever product
Seasoned online businesses looking for better launches
What some of our students from our classes had so say...
"Great to be able to think about how the information applies to us during the session. I love the breakout rooms so we could discuss our ideas." - Rachel, Healthy and Psyched Psychologist
"This was the perfect introduction to FB ads - just what I needed and at the perfect time. You can see the effort and research that has been put into what Fab delivered from her presentation through to the assets she created and shared with attendees. I like that the session is interactive, Fab using various methods to interact and I walked away with an action plan." - Elle, Fitness Professional and Blogger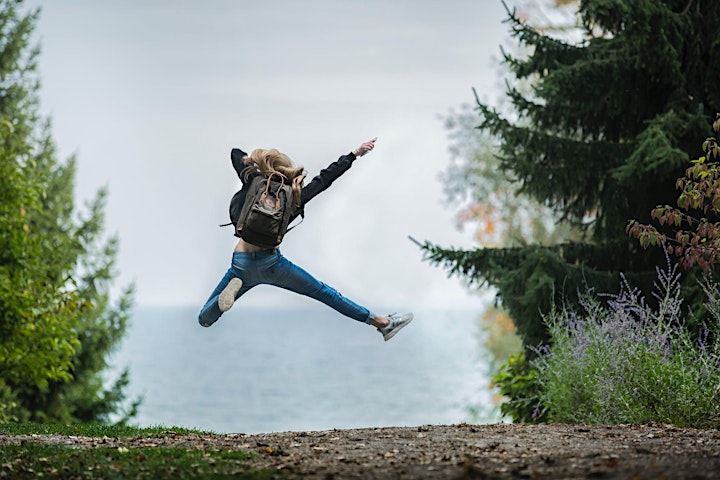 About Creative Impact Co
What we do
We help creatives grow their audience and monetise their content through marketing, strategy and collaborations through our courses, magazine and collective.
Who we help
Creatives on a mission to make a positive impact on other people and the planet with their content, talent and expertise. Creatives include covers content, design, photography, writers, coaches, fitness and wellbeing instructors, professionals. These people are looking to educate, inspire and motivate their audiences to become the best version of themselves.
Our classes are unique
"Loved the practical steps and little quizzes to keep us engaged. Enjoyed the breakout sessions to talk about how we would apply what we learned." - Rachel, photographer
"Loads of practical tips an resources that make it possible for me to hit the ground running" -Becky, Entrepreneur
FAQs
How do I access the masterclass?
You'll receive a direct link to join an online room to be part of the masterclass, you'll be able to ask questions, interact with the host and brainstorm practical elements of the class.
Do I need any particular software?
Zoom. You'll be reminded about your link to join the Zoom class on the day and 30 minutes before your selected masterclass time. You can get a free Zoom account here.
What do I need for the masterclass?
You'll receive an email before the class with links to key websites you'll want to have open ahead of the class. Earphones, a notepad and a pen will also come handy!
Will I be able to access the replay if I miss it?
Free replay will be available within 24h after the live class to anyone who purchased the live masterclass. Everyone will be able to access the replay for the following 7 days.
I am a member of the Collective, do I need to pay to join?
Current members of the Creative Impact Collective will be able to RSVP directly for free via the member section on the online platform.