Questions from the best ever era - The 90s!
About this event
Test your knowledge on the best era ever - The 90s!
With lock-down 2 pending, we think it is a good idea to keep our online quiz going, and what better era than our favourite - The 90s
Expect quiz rounds on everything 90s - General knowledge, sport, tv & movies and music.
Also expect the harshest banter from the zoom chat room when things go wrong 1& of the time (we have 99.99% accuracy rating!).
If you need your Thursday evening filled with plenty of laughter and good vibes, donate whatever you want to enter.
Cash prizes for top 3 places - a percentage of your donations go towards the prize fund.
The Zoom waiting room opens at 8.30pm | Quiz starts at 9.00pm sharp!
Essential Items:
You will need 2 devices to take part in this quiz;
1. Laptop/Desktop - to log into zoom to see the questions
2. Smartphone - to answer the questions
Donations
We appreciate that this is a difficult time for everyone financially. However, planning and executing high quality online experiences, requires us to invest a substantial amount of our personal time, effort and expenses.
All of our quizzes will now require a donation, no matter how small, 100% of which we re-invest back into the business, enabling us to continue to provide bigger and better events during lock down and beyond.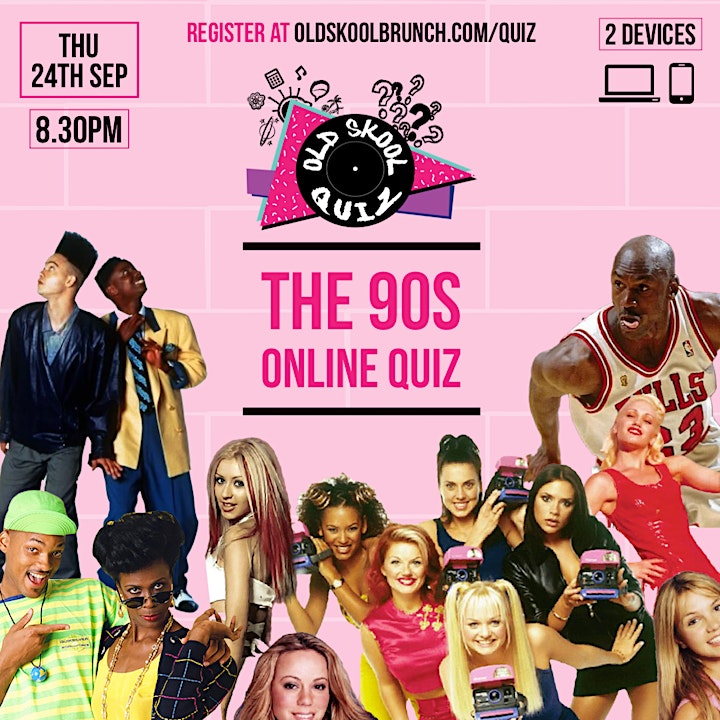 Organiser of The 90s Online Quiz Night