The Agile Manager - Michael Spayd and Michael Hamman October 2016

Wednesday, 5 October 2016 at 09:00

-

Thursday, 6 October 2016 at 18:00 (BST)
Event Details
The next frontier of the agile world goes beyond agile team delivery - it's about organisational and leadership agility. This course addresses the great need for effective agile leadership.
If you lead and manage agile teams you should attend this course.
Why This Class?
We all know by now that no matter how great your agile implementation, it all ultimately hinges on how well your management and leadership not only gets Agile, but how able they are to create the organizational environments needed for it to grow and thrive and, ultimately, to ignite truly great performance across the organization.
The Agile Manager is specifically designed to help managers in the middle (director-level and down) develop the awareness and know-how needed to create organizational environments that give your Agile teams what they need to truly grow and prosper.
Who this Class is For
Managers who have direct responsibility for the performance and development of agile teams and programs and who want to significant deepen their capacity for managing and leading agile transformation.

Prerequisites
This is definitely not an introductory Agile class. Attendees must have basic training in Agile, such as Scrum or Kanban, and should be currently managing an Agile implementation, or preparing to do so.
Outcomes the Class Will Produce
By participating in this workshop, you will
Know and "own" your role as an agile manager: when to step in and direct a team, when to step back and let a team make its own decisions, when to coach, when to mentor, and what to pay attention to across the broader organizational environment.


Have a deeper understanding of the agile process architecture and where you can fudge things and where you can't.


Learn how to use professional coaching skills to have 1-on-1 conversations with direct reports that help them grow as leaders.


Learn how to maximize product life cycle profits by managing the delicate balance between focusing on customer value, on the one hand, and managing technical debt, on the other.


Learn how to apply systems thinking tools to characterize and resolve your greatest organizational challenges.


Understand what it means to empower your teams in ways that does not require you to abdicate your responsibility as manager to the larger organization, or your leadership.



Understand yourself better as a leader in an agile environment.
Topics
The Agile Manager is oriented around an Integral model of organizational and change work that offers a comprehensive, systemic view of organizations and organizational change.

This model and approach provides managers with the key levers and dials they need to create highly adaptive Agile environments.
The workshop's main topics track this model.
Maximizing Product Lifecycle Profits: Managing technical debt while maximizing the delivery of customer value; the integrity of agile team practice; understanding the phases of agile team development and knowing how to best support the team where they are; the deeply interlocking nature of agile practices.


Growing Other Leaders: The difference between a person's 'inner' game (their level of emotional and cognitive development) and their 'outer' game (the skills, competencies and abilities they are able to practice regularly); key skills of professional coaching to help others grow their inner game; learn how to effectively engage in pivotal conversations; honestly assess your own leadership capacity using the Leadership Circle Reactive-Creative framework.


Resolving Impediments So That They Stay Resolved: Problems and impediments reveal organizational impediments that otherwise go unseen; detecting the hidden dynamics of systems behavior that generate organizational dysfunction; learn to use systems thinking tools to uncover and remediate those hidden dynamics.


Creating a Culture of Shared Vision, Purpose and Alignment: Learn an extremely compelling model for deciphering the cultural make-up of your organization, and how to leverage some of your greatest cultural 'deficits' for the greater good of your Agile transformation; learn how to leverage the latest in relationship systems intelligence (RSI) technology to more powerfully influence how groups and teams can work together.
---
Cost
Tickets are £1350 + VAT.
---
Course Feedback
Many students have reported that this course changed their work and even their life. 
"I found the course to be transformative. The course provides a framework for a more effective approach to being a manager. The framework is the Integral Agile framework tailored for 1st and 2nd level managers.
I am a mature Agilist and manager (10+ years of doing both). The course provided a way for me to organize my existing skills and experiences, while introducing some new practices. More importantly, the course provides a powerful model for me to think about management holistically. For example, I tend to focus on the external portion of the model with practices and systems thinking. I realized that I need to balance this with developing individuals and the larger culture. The course also provide me with some specific practices (e.g., professional coaching and Relationship System Intelligence) to work as manager in those areas." -  Robert Sellers Smith
---
About Michael Spayd
In a word, my professional work is about transformation. I have found that I am wired to help people–and systems–change. I am drawn to cutting edge 'technologies' for coaching and developing organizations, leaders and teams. As an organizational change coach and consultant for 20 plus years, I have worked with Fortune 1000, small businesses and non-profits. For 13 years I have specialized in large-scale Agile transformation, working with numerous organizations, leaders, and scores of teams.
My training as a Team and Organizational Coach created a foundation for my approach, plus training in executive coaching, organizational behavior, organization change and consciousness transformation. A Co-Active leadership program was particularly influential in my own leadership journey, and in coaching others on theirs. Formal credentials include Certified Organization and Relationship Systems Coach (ORSCC), Certified Professional Facilitator (CPF), ICAgile Expert in Agile Coaching (ICE-AC), SAFe Program Consultant (SPC) and Certified Scrum Master (CSM). I am currently working on a book in the Mike Cohn series called Coaching the Agile Enterprise. An excerpt of that book, introducing the Integral Agile framework, was released in January 2014. I am the co-founder and CEO or the Agile Coaching Insititute. 
Michael Hamman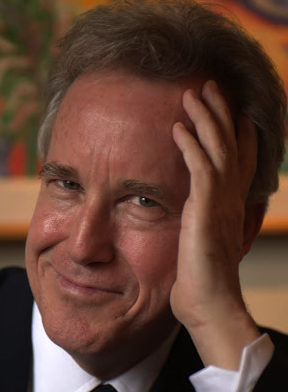 For most of the past 25 years, I have committed myself to the possibility that the workplace be a site for personal, professional and social transformation. Trained early on in coaching and large group facilitation with Werner Erhard and Associates, I went on to train in systems thinking, facilitation, organization development, and leadership development with Peter Senge, Peter Block, Thomas Leonard, Otto Laske, Marvin Weisbord, and with the Leadership Circle. For 12 years I developed software, and coached and trained software teams in the beauty of design and teamwork.
This rich variety of background and training informs a unique approach to coaching agile teams and organizations that strives to see the whole system. Over the last ten years, I have coached dozens of Fortune 500 companies, leaders and teams toward greater holistic agility. In the process I have helped hundreds of people develop their own capacity for agile leadership and practice. Currently, my principle focus is in the areas of adaptive leadership and organization agility. I am working on a PhD in human and organizational development at Fielding Graduate University. I am Director of Agile Leadership Training & Development for ACI.
---
Some Questions You Might Have
How do I know if this class is for me? This class is specifically designed for managers who know the basics of Agile and who are managing in an organization in which one or more agile teams or programs are up and running.
How many days? What are the hours? The class is two days. The hours are 9:00am to 5:00pm on each of the days, with approximately one hour for lunch, plus one 15-minute break in the morning and two 15-minute breaks in the afternoon.
How is the material presented? The class is highly interactive, fun and experiential, combining work in groups, practice in pairs, whole group conversation and brief presentations of key concepts and distinctions.
---
Certifications
Adventures with Agile is approved by the Scrum Alliance and yields 21 SEUs toward your Certified Scrum Professional (CSP) or to support your existing Scrum Alliance certifications, such as the CSM. Learn more at the Scrum Alliance.
---
Refund Policy
Please read our full terms and conditions.
When & Where

London


United Kingdom


Wednesday, 5 October 2016 at 09:00

-

Thursday, 6 October 2016 at 18:00 (BST)
Add to my calendar
Organiser
Adventures with Agile
We believe that people learn best when a course is fun, interactive and immersive. With lots of moving around and talking; literally learning by doing. Attending training is also one of the best ways to improve and learn much needed skills, which you can put into practice when you get back to the office.
Each course we select is on the basis that we believe the content or trainer supports our long-term vision to make working life better. If you don't see what you're looking for then contact our friendly team who will be happy to help.
For more details contact our friendly team call 0203 369 1125 or email training@adventureswithagile.com