Description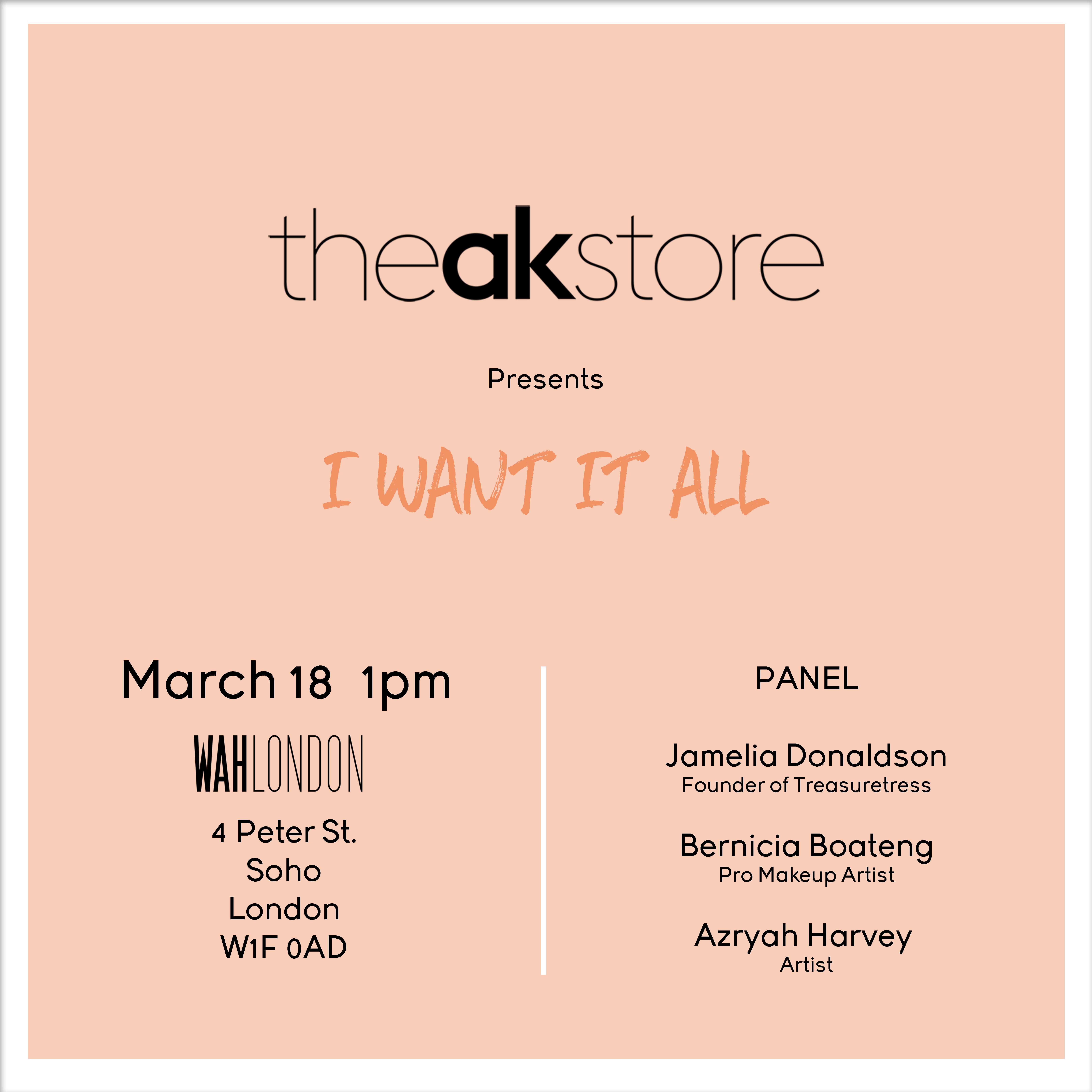 The AK Store Presents - I Want It All
We are excited to celebrate the launch of our first collection 'I Want It All' for The AK Store brand.
We are bringing you an amazing event, hosted by WAH LONDON where we will be showing our collection and exploring the theme of our collection with our amazing panel.
'Can women have it all?'
Join us for an afternoon filled with fun and great conversation.
---
GUEST SPEAKERS:
Jamelia Donaldson - Founder of TressureTress, the UK's first subscription box specifically catered to young girls with naturally kinky hair.
Bernica Boateng - Pro Makeup artist & Makeup Educator
Azryah Harvey - Singer/Songwriter