Description
We are delighted to extend an invitation to the Alec Rodger Memorial Lecture 2017, which will follow the Department on Organizational Psychology's Summer Seminar. We have the pleasure of announcing this year's lecture will be delivered by Professor Ellen Ernst Kossek, from Purdue University's Krannert Management School, on the topic of:
New Frontiers in Work-family Research: A Vision for the Future in a Global World
How can I attend this exciting event?
This event is free to attend and is open to all alumni and professional colleagues engaged or interested in the field of organisational behaviour, HRM and beyond
Recognising the work of Alec Rodger
Alec Rodger had a profound influence on British psychology. He was Reader in Psychology at Birkbeck College in the University of London from 1948 to 1960, and then Professor of Occupational Psychology until he retired in 1975 and was made Professor Emeritus.
Alec Rodger developed undergraduate and postgraduate courses in occupational psychology, and he continued to seize and to create every opportunity he could for his staff and his students. For much of his time he also worked strenuously for The British Psychological Society. He was Honorary General Secretary for a long period and President in 1957-58. Alec Rodger also edited Occupational Psychology from 1946 to 1968, facilitating the progress to a journal of international stature.
Our 2017 Speaker: Professor Ellen Ernst Kossek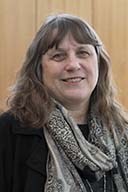 Ellen Ernst Kossek is the Basil S. Turner Professor at Purdue University's Krannert School of Management and Research Director of the Susan Bulkeley Butler Center for Leadership Excellence. She holds degrees from Yale University, the University of Michigan, and Mount Holyoke College. Her research has won many awards including the Work-Life Legacy award for helping to build or advance the work-life movement. She was the first elected president of the Work-Family Researchers Network, a founding member of the Work Family and Health Network, and a Fellow of the American Psychological Association and the Society for Industrial and Organizational Psychology. She has been invited to give keynote speeches in over a dozen countries.
Do you have questions about Organizational Psychology Summer Seminar & Alec Rodger Memorial Lecture? Contact Birkbeck, University of London