Event Information
Refund policy
Contact the organiser to request a refund.
Eventbrite's fee is nonrefundable.
A 6 Week Relational Experience for Women supporting you to Step Forward and integrate your Authentic self using the 4 R's Holistic Method
About this event
Welcome beautiful Sister,
So you have found yourself here at this particular time. The universe always has our back and if you are a Spiritual, Intuitive, Soul Conscious Woman who is awakening more, stepping into your truth and the Divine Feminine and wants to live a more Empowered Life, then you are in the right place. There are no accidents!!
In all the crazy out there, a really special time is occurring. We are Reflecting on our lives, Re-setting, Re-connecting and Re-Aligning unconsciously as well as fully aware. If you have noticed changes within you and want to do the Self development work in a supported group then this is for you.
So What is this all about? I hear you ask
Well, It's a 6 week Experience (Course or Programme) that starts Monday 8th November 2021 and will do some deep dives into Forgiveness and Gratitude work but will also include Compassion and Love ( Self and Others).
Do you know you were made for more and are Stuck at this last stage of overcoming adversity or trauma? You would have already had therapeutic intervention if needed but want a safe space which I have many years experience of doing.
This is about you and getting closer to Living the Life you want to create. This time is for you to really go deep within and pull out the treasures, go through the breakthroughs others speak of and also get closer to Freedom and Personal Agency.
As your host, I have been called to offer this work at this time. As an Intuitive Coach/ Mentor and gifted Healer for two decades I can nurture and support you through this empowering work. As one who often hears whispers from the other realms to carry out this work, my spiritual side is there for good. Unfortunately I have lived most of my life suppressing these gifts for fear of judgement, not being accepted etc. Everything I do is for the highest and greatest good. I am deeply Spiritual non belonging to any one Faith but having Faith and taking much from the various spiritual/ Holy books and teachings out there. I am also a humanitarian with over 33 years of service to Community in my 49 years on earth in this body.
I believe we are all Souls having a Human experience and many of us are lost in all the man-made Social constructs that reinforce a divide and conquer way of living.
I would love to take you through this experience as I have walked it myself travelling through years of overcoming Adversity, weaving in life's tapestry everything blessed, unthinkable, heartbreaking including Single parenthood, Childloss, Trauma and so much more. I have had to do the Forgiveness work and Gratitude for everything that broke me only for Kintsugi (the peace I have from the broken pieces) to occur. I have learned Self Compassion and Self Care/ Love along the way.
You will:
Be Transformed in a way you never imagined. It is different for everyone but you will MEET yourself.
Have Tools/ Tips and a Plan to help you throughout all situations in your Life.
Increase Confidence and be proud of your story regardless of how hard it may have been at times.
Commit to serving but also Standing up for your Soul in a way you have never done before.
What's included? A lot as I gift you so much for being the First Post Beta Cohort.
6 Facebook Lives (1 weekly)
30 Weekday Daily FB Threads
6 Live Zooms (1 Weekly)
6 Emails (1 Weekly)
4 YouTube Videos (1 Weekly)
6 Weekly Tasks that are Themed: Your Life, Work, Family and Challenges
Experiential exercises
1 Workbook for the duration
Sacred Divine Feminine Sisterhood
Access to the group 24-7 until it shuts One week after the programme or by 30th December 2021 latest.
Only 15 Places Available.
Where is it taking Place?
It is taking place in Facebook via a Private space as we can interact in Live time and Zoom. Once Payment is received you will get a Welcome Email with a Link to the Group and Zoom Details.
So how much does it cost?
£297 if you pay direct by BACS to TIDE Business Account
(Details on request)or £320.76 on here including fees.
If you need to Split Payments OVER the 6 weeks I can take 50% (£165) Before we start and the other 50% (£165) on Week 3. The Price is £330 total for this. Please Contact me if you need to do this so we can discuss and this will be direct into the Business Account by BACS.
Why now?
This is a very unique time in History/ Herstory to really make a difference on Mother Earth. As women we are constantly doing what everyone else either 'wants' or 'expects' but being at peace within ourselves and living a soul conscious empowerd life is one of the easiest ways we get to 'Know Thyself' and arm ourself with way of 'being' that promotes Personal Growth, Contribution to society and Happiness though Inner Peace. So the question is Why Not?
Email:- Reply to this
More info at https://linktr.ee/empower__7
Your Sister in Spirit
Hyacinth
P.S. Picture is a Bridge to your dreams and re-connecting with yourself.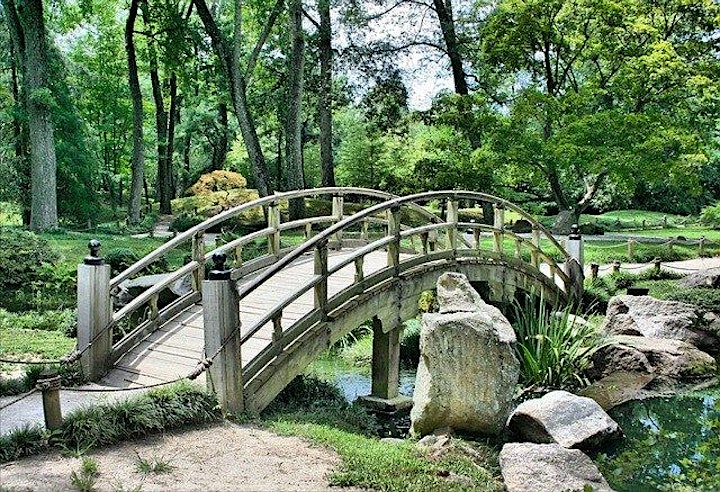 Date and time
Location
Refund policy
Contact the organiser to request a refund.
Eventbrite's fee is nonrefundable.
Organiser of The Aligned Way: Gratitude, Forgiveness, Compassion & Love Experience
Hyacinth J Myers is a Life Strategist |Empowerment Coach | Author and International Speaker supporting Women over 35 who have been through trauma to "Stand up for their Soul" to rediscover more Freedom and Happiness.
She wrote the book, 7 Steps to Overcome Adversity and Transform your Life (2019) and is publishing a few books this year too. 
She has over 30 years experience in further Education/ Training, In Community Work and Engagement in Various areas and more importantly over 30 years surviving, thriving and turning her Adversities and Trauma into greatness helping others.
Now is the Rise of the Feminine Power so Rise up Warrior Queens and wear your Crown regardless of your circumstances.
You are not broken
You are not your Story
You have been chosen to be here at this particular time in His/Herstory
As Hyacinth says "We don't have to be Victims of our Circumstances, We can be Soul Conscious Creators of our Future"