The All Encompassing Prophet (pbuh), SFA + RC Women's Only Online Mawlid
Sales Have Ended
Ticket sales have ended
Bookings for on line tickets are now closed
Sales Have Ended
Ticket sales have ended
Bookings for on line tickets are now closed
Sisters for Allah and Rumi's Cave present their Annual Women's only Mawlid during Rabi Al Awwal in honour of the birth of the Prophet pbuh
About this Event
Why book Tickets for the Mawlid ?
Join Rumi's Qasida Collective Group and guests in celebrating the birth (the Mawlid) of the beloved Prophet (pbuh).
This is an annual celebration that is held at Rumi's Cave in North West London but due to Covid regulations , we have decided to take the Mawlid online via zoom. Once you've booked your ticket , the zoom link will be sent to your email.
This is a Women only gathering and we request not to watch or listen with men or boys over the age of 9 around (or use headphones if males around) .
Tickets:
> free general admission
> priced tickets ,£3, £5, £10 and £15.
>Add ons -highlight recording of the Mawlid- Sent by email , priced at £5, £7 and £10. (click the ADD ON section)
12.15pm:Connection to the link open
12.30-2.30pm : 1st Part of Mawlid
2.50-4.45pm : 2nd Part of Mawlid
[ALL TIMINGS ARE ESTIMATES, Running order of programme is subject to change ]
Programme Timings:
12:15 Zoom Link Open For Registered Attendees
12:30 1st Part of Mawlid Welcome
12:35 Opening Speech and Dua Umm Mohammad
12:45 Quran recitation Ustadhah Hana Khawaja
12:50 Shimmering Lights Ustadhah Hana Khawaja
13:00 Shimmering Lights ch1 Rumi's Qasida Collective
13:10 Reading Rumi's Qasida Collective
13:15 Charity Community Projects
13:25 Qasida 's Rumi's Qasida Collective
13:35 Poems Rakaya Fetuga
13:45 Shimmering Lights ch2 Rumi's Qasida Collective
13:50 Naats sung in Urdu Mystic Beats - Robina Din
14:00 Poetry in Praise Sukina Pilgrim
14:15 End of Part 1 and break
14:50 2nd Part of Mawlid
14:55 Quran Recitation Ustadhah Hana Khawaja
15:00 Shimmering Lights ch3 Rumi's Qasida Collective
15:05 Qasida Rumi's Qasida Collective
15:15 Storytelling Jumana Moon
15:25 Traditional Arabic Qasaid Marwa Bassou
15:35 Shimmering Lights ch4 Rumi's Qasida Collective
15:40 The Place of Standing Rumi's Qasida Collective
15:50 Reminder Ustadhah Thameena
16:10 Qasidas sung in Arabic Zahra'tul Madinah
16:25 Shimmering Lights Supplication Ustadhah Thameena
16:35 Closing and Duas
What will I See and Hear?
Various traditional Qasaid's/Naat's (Arabic, Urdu and English) from around the world will be recited by Rumi's Qasida Collective, Mystic Beats, Marwa Bassou and Zahra'tul Madinah connecting all the way from the USA.
Poetry recitations are by Poets , Rakaya Fetuga and Sukina Pilgrim .
The telling of the story of Umm Ma'abad by Story teller , Jumana Moon.
Reminder and Dua by Ustadhah Thameena
And so much more.
Highlight Recording of the Event:
Will include, Aminah Babikir (Director of Rumi's Cave); Glaiza Padulla (Project Manager of Rumi's Cave) ;Rakaya Fetuga (Poet);Sukina Pilgrim (Poet);Marwa Bassou (Munshidaat) and Zahra'tul Madinah (USA Qasida Group )
Funding by Ticket Prices and Recording:
Funds raised via ticket prices and add on recordings, will go towards Rumi's Kitchen, Rumi's Cave and Sisters for Allah projects in helping people in the local community, with the intention of it being a Sadaqah, charity or gift for those in need.
Please only select the free ticket option if you are unable to purchase tickets .
If you will not be using any tickets booked , then please return back to
Sisters for Allah email : sistersforallahgroup@gmail.com
Type in reference : MAWLID
Leave your troubles and concerns and connect with us all in this online Mawlid, celebrating The All Encompassing Prophet (pbuh)and immerse yourselves in the oceans of praise, longing and joy and receive abundant blessings and relief by their mention.
We look forward to seeing you all , at the Mawlid in shaa Allah!
Who will benefit from the funds raised via ticket prices and Just Giving Page ?
Rumi's Kitchen
Rumi's Kitchen was established in 2012 in response to the needs of the local community. The founder of Rumi's Cave, Sheikh Babikir was the Imam leading the Friday prayer at The Islamic Centre & Mosque Brent, based in Cricklewood. During that time, many people were knocking on the doors of places of worship for help with food and clothing.
Did you know that it is easier to get funding for a whole new kitchen but not for a few basic ingredients?!
We run all year round, regardless of the weather and we have no restrictions to who we can help. All those people who slip through the net because they are not young enough, old enough or "poor" enough for certain benefits are caught by us.
More importantly than the food, we provide company to those who are socially isolated, an issue that was prevalent way before the Covid imposed lockdown. It has also been a refuge for our volunteers themselves, and over the years we have developed our own kitchen family .
We want to continue providing this safe space for years to come. If you are willing to help us in any way, please get in touch with us.
Email kitchen@rumis.org
or donate direct with reference: Rumi's Women's Mawlid or MAWLID
https://www.justgiving.com/crowdfunding/helprumiskitch
Rumi's Cave
Rumi's Cave is a alternative community hub, arts and events venue in London, presenting a diverse range of cultural and social programmes to connect hearts, minds and communities. It is a non-defined social space open to all to reflect and share, inspired by the legacy of Jalauddin Rumi.
​The Cave offers an eclectic mix of programs and events, ranging from poetry, storytelling and music nights, to afternoon tea, and a variety of talks, courses and creative workshops.
​Rooted in a vibrant and dynamic community, the Cave has managed to bring together a diverse group of local and international guests, who share a passion for culture, creativity and learning. It also serves as a safe, non-judgemental space, where people from different backgrounds can come together and explore their cultures and identity. Rumi's Cave is a space opened for all to provide much needed help and support to the very vulnerable members of our community.
Email : info@rumisorg.com
www.rumis.org
on Facebook and Instagram
Sisters for Allah
Are an on line community of sisters connecting for the sake of Allah (swt). They connect with various female scholars, imparting sacred knowledge and organise Mawlids at Rumi's Cave, working alongside them on certain community projects.
They are hoping to establish a network of services especially for women and children , looking at their religious, spiritual and practical lives.
They are looking for volunteers or paid professionals to help set up these services and require funding to set this up .
Please donate to Rumi's Kitchen and contact them by email for further details regarding this project in shaa Allah.
Email :sistersforallahgroup@gmail.com
Website : Being Updated
Facebook and Instagram :sistersforallah.com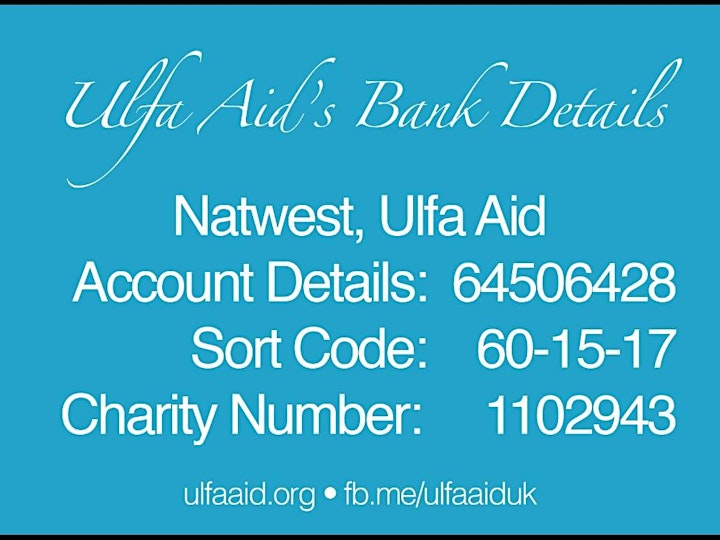 Who are the Guest Reciters?
Reminder and Dua :Ustadhah Thameena Khan
Ustadhah Thameena Khan was Born and raised in Jeddah, Saudia Arabia. Lived in Liverpool, UK, then travelled to the blessed land of Hadramawt in Yemen, to complete the Shariah program of Dar al-Zahra. She returned to Liverpool and was involved in teaching and guidance locally and in the Northwest. After which she embarked on further studies to Morocco, Spain and Saudia Arabia. She is currently living in Crawley, West Sussex.
Quran Recitation : Hana Khawaja
Ustadhah Hana is an 'ijaza' level teacher, who has been teaching Tajweed for over 10 years at various institutes. She has also contributed to Tajweed teacher training courses in order to spread the correct teaching of the art of recitation of the Quran.
Storyteller: Jumana Moon
Jumana Moon is a storyteller with a particular love of stories from Islamic tradition. She tells stories in schools, events and festivals to both children and adults.
Poets:
Rakaya Fetuga:
Rakaya Fetuga is a Roundhouse Resident Artist 2019-20 and the Roundhouse Poetry Slam Winner 2018. Rakaya completed a Masters in Creative Writing at Royal Holloway, University of London and has performed across the UK and internationally. Her work joins conversations on overlapping identities, faith and culture as self-affirmation. Rakaya is a member of :nana::Poetry Collective
Sukina Pilgrim:
Performance poet, rapper, visual artist & workshop facilitator. One half of Muslim female Hip Hop duo, Poetic Pilgrimage, and has toured the world with her music.
Qasaid Reciters:
Rumi's Qasida Collective Group:
Rumi's Qasida Collective are a group of women who sing traditional Islamic Nasheeds and Qasa'id (songs & poems) accompanied by the daff or frame drum. The women first gathered together under the guidance of their respected teachers in order to study the Islamic art of Inshad. They hold a monthly women's mawlid gathering at Rumi's Cave in NW London. Women scholars are also regularly invited to give talks and reminders. Rumi's Qasida Collective sing with the intention of gathering together in Remembrance of Allah swt and honouring His Beloved, Prophet Mohammed (pbuh). All women are welcome to the gatherings, to share in song, praise, joy & sisterhood.
Zahra 'til Madinah:
Zahra 'til Madinah is a nasheed group based in the US. This all girl group was officially created in January 2019. Each of the members has extensive experience in performing and singing Nasheeds. Ranging in age from 14- 21, these students sing to spread and share their love of the Prophet (s). They are inspired by Syrian and Indonesian traditional styles. They have performed for non - profit organizations, universities, and various religious events
Mystic Beats-Robina Din:
Robina - the founder of Mystic Beats, first developed her passion for singing when she was only 8 years old performing a variety of naats at her local Urdu School. Since then, her journey continued and at the age of 18 years, she started to explore the path of Islamic Sufi Mysticism which led her to develop an interest into playing the Daff frame drum. She was soon noticed by her peers who encouraged her to teach Inshaad and the Daff drum and this led to the birth of Mystic Beats.
Through Mystic Beats, Robina has been providing vocal skills sessions and Daff frame drum workshops for more than 15 years in person throughout the UK and online across the globe.
Robina has worked closely with community organisations, international charities, primary and secondary schools, faith groups, through to weddings and birthday parties!
Currently she is delivering several online workshops during covid-19 on a small group basis to help people to connect around the globe, and to support those who feel isolated - some psychologists argue that Drumming is better than anti-depressants!
'those who play the Daff are making Salawat with their hands' For more information, please review website: www.mysticbeatsdrumming.co.uk
Marwa Bassou:
Marwa Bassou is a munshida who sings traditional Islamic nasheeds and Qasa'id and was born and raised in London with Moroccan origins. She is currently studying at university and has a strong passion for Islamic art which has stemmed from her father who is a renowned nasheed artist. Her aim is to spread the love of the prophet Muhammad p.b.u.h and the remembrance of Allah (SWT).
Date and Time
Location
Refund Policy