Explore London's sparkling Christmas lights on this history-packed, fun-filled tour.
About this event
London looks its prettiest in the lead up to Christmas, so come and explore London's sparkling Christmas lights on this fun-filled tour. You'll get the opportunity to wander through lesser-known streets to see festive decorations and hear unusual, sordid and magical historical tales of the area!
Walk through the West End and discover the most instagrammable Christmas scenes off the beaten track (and see the main sights too, of course!) as well as hearing all the fun historic facts of the streets and details that you'd otherwise miss.
The walk lasts 2 hours and the group is limited to 15 people.
The walk start point is 2 Stratford Place, opposite the Oxford Street entrance to Bond Street Tube Station. Here is a google map link.
The walk ends in Covent Garden Piazza.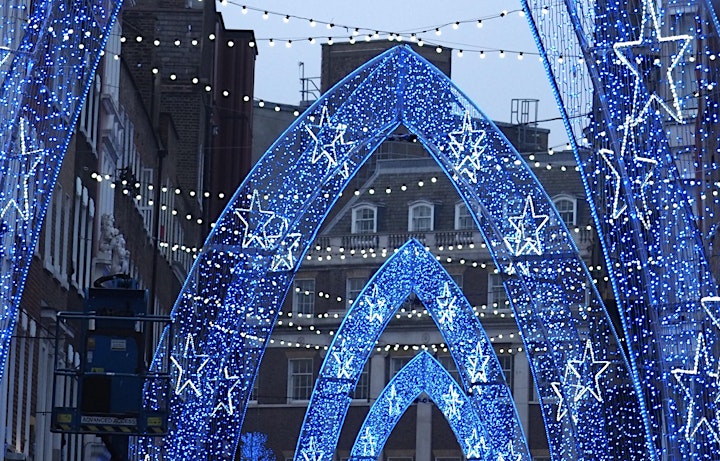 ⭐️⭐️⭐️⭐️⭐️ "This was, hands down, the best public tour we've ever been on!
Though you start on busy Oxford Street, Katie quickly whisks you down nooks and crannies you never knew existed in central London...even if you've walked the streets a million times before. As you stroll past some of the city's most beautiful light displays, Katie sprinkles in fun facts, jokes, and jolly conversation." - Victoria, Tripadvisor Review 2019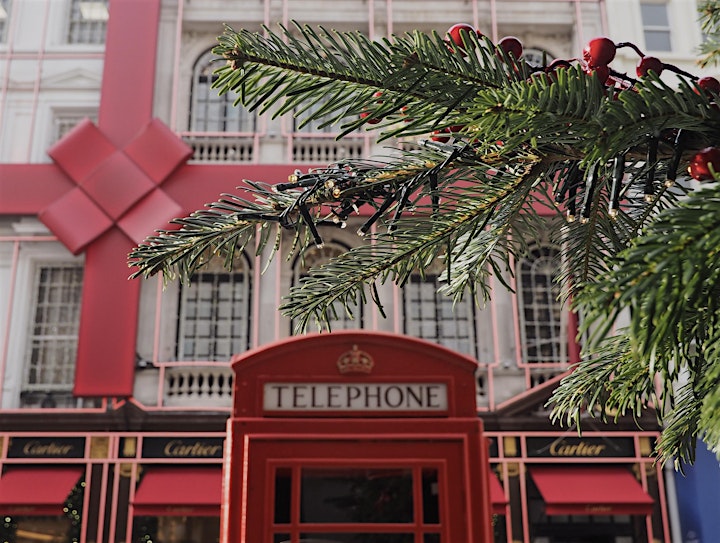 ⭐️⭐️⭐️⭐️⭐️ "Katie effortlessly guided our group of about 14 through the streets and incredible Christmas lights, providing us with the perfect amount of information as we went. I thoroughly recommend this to tour everyone! We loved every minute of the tour and took some knockout photos!! " - Paul, Tripadvisor Review 2019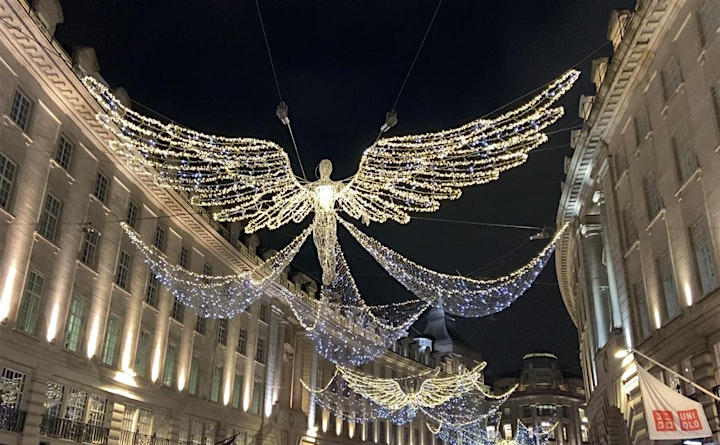 Organiser of The Alternative London Christmas Lights Walk
Look Up London, is a history blog and independent London walking tour company, created by award-winning blogger Katie Wignall to share the fascinating history that makes London so great. 

Look Up London is about discovering things you've never noticed before, we are so lucky to live in a city with layers of incredible history, so take a moment to raise your eyes above your phone and see what you can spot.

My walking tours are fun, full of mind-blowing facts and give you a real flavour of London's history. Here's what people have said on Tripadvisor;
"

Katie is very personable and friendly, and has a vast store of knowledge about London at her fingertips. She has a knack of imparting just the right amount of information at each stop during the walk.

"

Helen 

(Fleet Street)





"I've been on many many walking tours in London and this was definitively one of the best of them all."

Mateus (Spitalfields)



"Katie does a superb job at organising a number of tours throughout key spots in London. I have been on two of the tours so far and they have both been fantastic. Filled with interesting facts, stories and history lessons, Katie's tours are certainly a step above any others that I have previously been on in London."

Alex (Fleet Street and Spitalfields)