The Amelia Conference - ARCA's 2019 Interdisciplinary Art Crime Conference
Sales Have Ended
Ticket sales have ended
Thank you for confirming your reservation for ARCA's 2019 Art Crime Conference in Amelia, Italy. We look forward to see you this June. If you have any questions, please feel free to write to us at italy.conference@artcrimeresearch.org
Sales Have Ended
Ticket sales have ended
Thank you for confirming your reservation for ARCA's 2019 Art Crime Conference in Amelia, Italy. We look forward to see you this June. If you have any questions, please feel free to write to us at italy.conference@artcrimeresearch.org
Description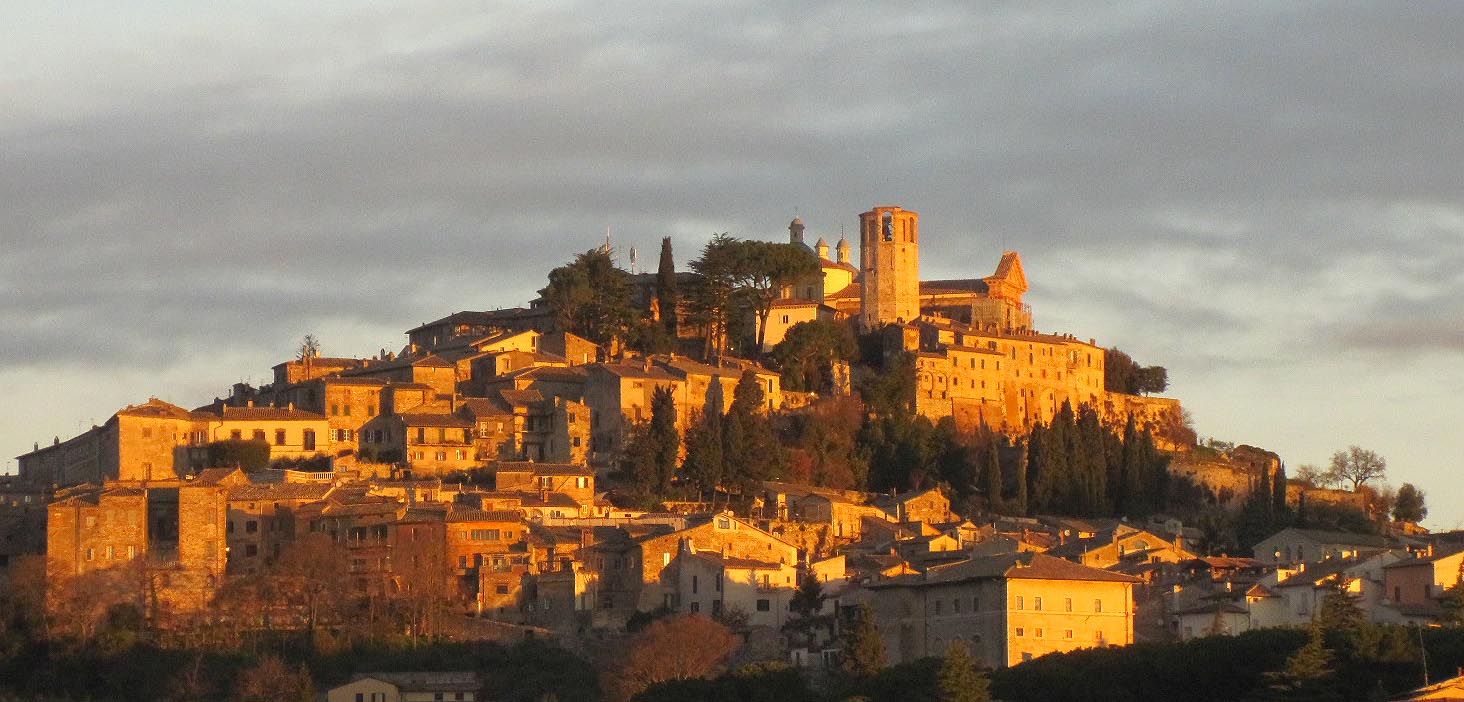 Providing an arena for intellectual and professional exchange, ARCA's 10th annual "Amelia Conference" highlights the nonprofit's mission and serves as a forum that aims to facilitate a critical appraisal of the protection of art and heritage worldwide. Bringing together international scholars, law enforcement experts, art professionals, the general public and participants in ARCA's Postgraduate Certificate Program in Art Crime and Cultural Heritage Protection, attendees will have the opportunity to examine contemporary issues of common concern in this important, but little-studied field.
Held in the beautiful town of Amelia (Umbria), the seat of ARCA's Postgraduate Certificate Program in Art Crime and Cultural Heritage Protection, the Amelia Conference will include a weekend full of multidisciplinary panel sessions, a plenary meeting, and plenty of time to meet others who are working towards the protection and recovery of cultural heritage.
A list of speakers and their panel session topics will be added here at the closure of the Call for Presenters.
---
The Amelia Conference is open to the public and all registered attendees are welcome.
The event weekend will start with an optional catered conference icebreaker cocktail in the early evening of June 21st.
Conference badges and programs may be picked up at the welcome desk, Saturday and Sunday morning, June 22nd and June 23rd from 8:15 AM onward at the entrance to the Sala Boccarini. The conference hall is located inside the cloister of the Collegio Boccarini upstairs from the Museo Civico Archeologico e Pinacoteca Edilberto Rosa.
Speaker Sessions will begin on Saturday and Sunday morning, June 22nd and June 23rd promptly at 9:00 am and will conclude each day by 6 pm.
Saturday and Sunday's conference sessions include complimentary morning and afternoon coffee breaks, with coffee, juices and light pasteries to allow time for networking.
Ticketing to the following optional catered events may be purchased upon arrival to the city venues:
Friday, June 21 - Icebreaker Cocktail in a secret location
Saturday, June 22 - Cloister Luncheon
Saturday, June 22 - Italian Slow Food Conference Dinner with music
Sunday, June 23 - Cloister Luncheon
Please note: The Amelia Conference has sold out in 2016 and 2017. We recommend that those interested in attending reserve their tickets in advance to ensure availability. Seating is limited and fire-safety rules prevent us from overbooking.
If you have any questions regarding this conference, please contact the ARCA conference organization team at:
italy.conference [at] artcrimeresearch.org
Organiser of The Amelia Conference - ARCA's 2019 Interdisciplinary Art Crime Conference
The Association for Research into Crimes against Art (ARCA) is an outreach organization that works to promote research and the study of art crime and cultural heritage protection. ARCA aims to bridge the gap between the practical and theoretical by fostering collaboration between foreign and domestic law enforcement officials, security consultants, academics, lawyers, archaeologists, insurance specialists, criminologists, art historians, conservators, and others. The association's principle goal is to raise public awareness about art related crime and to encourage better preservation and protection of the world's collective cultural heritage.

At the grassroots level, ARCA seeks to identify emerging and under-examined trends related to art crime and to develop strategies that advocate for the responsible stewardship of our collective artistic and archaeological heritage. ARCA advances its mission through its educational programming, research publications, and public outreach.  It also sponsors a range of conferences, writing fellowships and awards promoting interest in this unique field of study.

ARCA's intent is to incrementally shift the values of contemporary society and ensure greater protection of the world's art and cultural patrimony.  It does so my encouraging knowledge transfer between scholars and allied professionals in the fields of law, criminal justice, museum studies, and cultural resource management at the national and international level. Similarly, ARCA works to improve the collective relationship with the past by leveraging the knowledge and influence of professionals, patrons, and the public.