Description
The Power of Human Versatility: 2019
| Trust and Digitisation |World Conflicts |Social Justice |Democracy
The Amos Bursary Leadership conference for ambitious young people of African and Caribbean descent (for young men and young women 16 – 25 )
The world is changing rapidly and if you are going to make the most of opportunities you need to understand what is happening in the world today. You need to be versatile in your thought, actions and behaviours. This conference will be covering five themes - relevant to everyone. The speakers will explore through a range of themes the importance and relevance of versatility across all aspects of life today.
| Trust and Digitisation |The Economy | World Conflicts |Social Justice |Democracy
We have an array of exceptional speakers and you will benefit from incredible networking opportunities with your peers, while learning from distinguished professionals and successful entrepreneurs. From the experience of those who have gone before you will gain insight into the complexities of the world today. This year we will be introducing a topic for debate and discussion to be revealed on the day
Speakers for the conference include;
Baroness Amos - World Conflicts and Humanitaritan Relief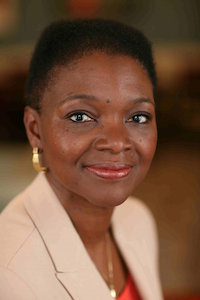 Baroness Amos, among many posts, is a British politician, diplomat, University Director, and Co-Founder of the Amos Bursary. Baroness Amos served as the eighth UN Under-Secretary-General for Humanitarian Affairs and the Emergency Relief Coordinator. Before her appointment to the UN, she served as British High Commissioner to Australia. In September 2015, Baroness Amos was appointed Director of SOAS, University of London, becoming the first woman of colour to lead a university in the United Kingdom. Baroness Amos was educated at the University of Warwick and holds several honorary degrees.
John Prideaux, The Economist - Preparing for the next Economic Crisis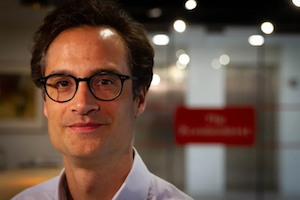 John is a political correspondent at The Economist. His speciality subjects include: current affairs across Britain, Finance, and The Americas. Prior to this, he wrote for The Economist, the Financial Times and the New Statesman as a freelancer, and worked as a researcher in the House of Commons and the European Parliament. John was educated at Cambridge University, where he won two academic scholarships, and the Sorbonne, where he was an Entente Cordiale Scholar.
Jacky Wright, Seun Shobande and Dowshan Humzah - Trust and Digitization
Jacky is the Corporate Vice President of the Core Platform Engineering division of Microsoft and serves as the Chief Digital and Information Officer at HMRC. Jacky is renowned in the industry as a senior executive who is a transformational global leader and innovative technologist. Jacky has received a wide range of accolades for her work in technology and diversity. Her concurrent roles at HMRC and Microsoft follow years of building expertise through her time at Accenture, BP, General Electric and many other world-class companies.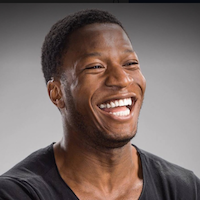 Seun is the Africa and Middle East Consumer Marketing Lead at Facebook focused on establishing an integrated marketing approach to building a positive brand reputation across these transcontinental regions. Seun is an inquisitive-minded individual fueled by a belief that creativity is the most sophisticated form of problem solving when challenged with complex business issues. He's passionate about the possibilities of combining strategic interrogation, data analysis, technological innovation and behavioural science for cutting edge creative outputs. Seun was educated at the Royal Holloway university in European Literature, Culture and Philosophy.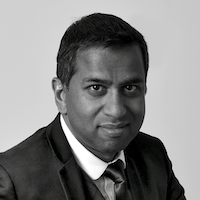 Dowshan is a digital strategy and business transformation specialist who shows how organisations can enhance their customer and commercial deliverables by applying a digital lens across their core objectives. His own eclectic background continues to inform his passion for championing 'access to opportunity' for those less-privileged as well as his advocacy for diversity of background, perspective and thought as business imperatives for organisations and governments. He has held senior roles with RSA Insurance, Virgin Media, Orange, Procter & Gamble and three start-ups. He also holds a number of directorships and advisory positions including being a Trustee of the MS Society and Chair of the UK Advisory Board for Board Apprentice. Dowshan was educated at the LSE and London Business School.
Moses Koroma , Law and Social Justice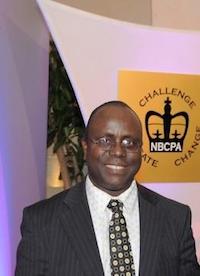 Moses is a Barrister and Senior Crown Prosecutor with the Crown Prosecution Service (CPS). Moses has an uplifting passion to mentor BAME students to help them realise their potential and see past obstacles that may otherwise make them a statistic. Moses was a Solicitor for ten years before he transferred to the Bar. In between Moses's 10-year career as a solicitor and 15-year career as a prosecutor, he did a brief stint with a defence firm in North London. Moses was the Hate Crime Champion for CPS Surrey and is the present Proceeds of Crime and Confiscation Proceedings area lead for CPS South East (Surrey Crown Court Trial Team). Moses holds an LLM (Distinction) in International Law, from the University of Surrey and throughout his time at university received numerous awards including: Best LLM International law student, University of Surrey (2012) and The Justice Umaru Abdullahi Prize, International Law Programme University of Surrey (2012), CPS National awards for Legal Excellence (2016) and Community Engagement (2010).
Waqas Ahmed - Unlocking the Power of Human Versatility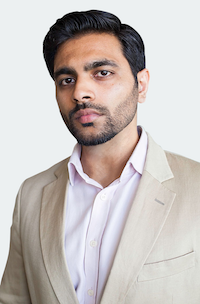 Waqās is the author of the internationally acclaimed book, The Polymath (Wiley 2019). He is currently Artistic Director at The Khalili Collections – one of the world's great art collections – and is simul­taneously completing his postgradu­ate studies in Neuroscience at King's College, London. Previously, Waqās was Global Corre­spondent at FIRST Magazine, where his exclusive interviews included world leaders in government, business and academia. He was also the editor of Holy Makkah, which received praise from UNESCO, the Commonwealth and the Vatican. Born and raised in Britain, Waqās has since lived in several countries across Europe, Africa, the Middle East and South Asia and has de­grees in Economics (BSc, SOAS) and International Relations (MSc, LSE).
Paul Forest – The Complexities of the Commonwealth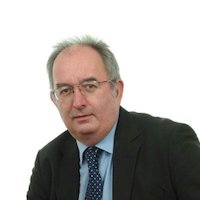 Paul is currently Head of Research at the West Midlands (WMEF), a neutral, independent forum designed to bring together the private, public, and voluntary sectors to discuss and evaluate local economic performance. The WMEF seeks to foster greater understanding of sustainable trends within the regional economy, placing them in a global context. Prior to establishing WMEF, Paul developed extensive global financial experience working as an economist for over 20 years in the City of London, for British, Japanese, and Russian financial institutions. This period also included a secondment to the British Embassy in Moscow, to examine the potential structure of British trade in the Russian Federation. In 2008-9, he worked as an advisor to the European Department Institute of International Finance in Washington DC. Prior to his career in the City, he worked in Papua New Guinea for 6 years in economic development.
Lord Hastings - Is Democracy Dying?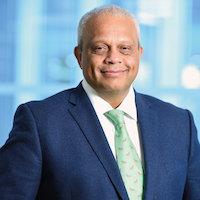 Lord Hastings is the Chancellor of Regent's University London and the Global Head of Citizenship for KPMG International. Lord Hastings began his career as a teacher, before moving into government service. He was the BBC's head of Public Affairs and its first head of Corporate Social Responsibility. He is a trustee of the Vodafone Group Foundation and a vice president of UNICEF and Tearfund. He is also a patron of Free the Children and a director of Junior Achievement Worldwide.
In January 2003, Lord Hastings was awarded a CBE in recognition of his services to crime reduction, including 15 years as chairman of Crime Concern and 21 years as a Trustee. He served on the Commission for Racial Equality for nine years as a Commissioner.