Description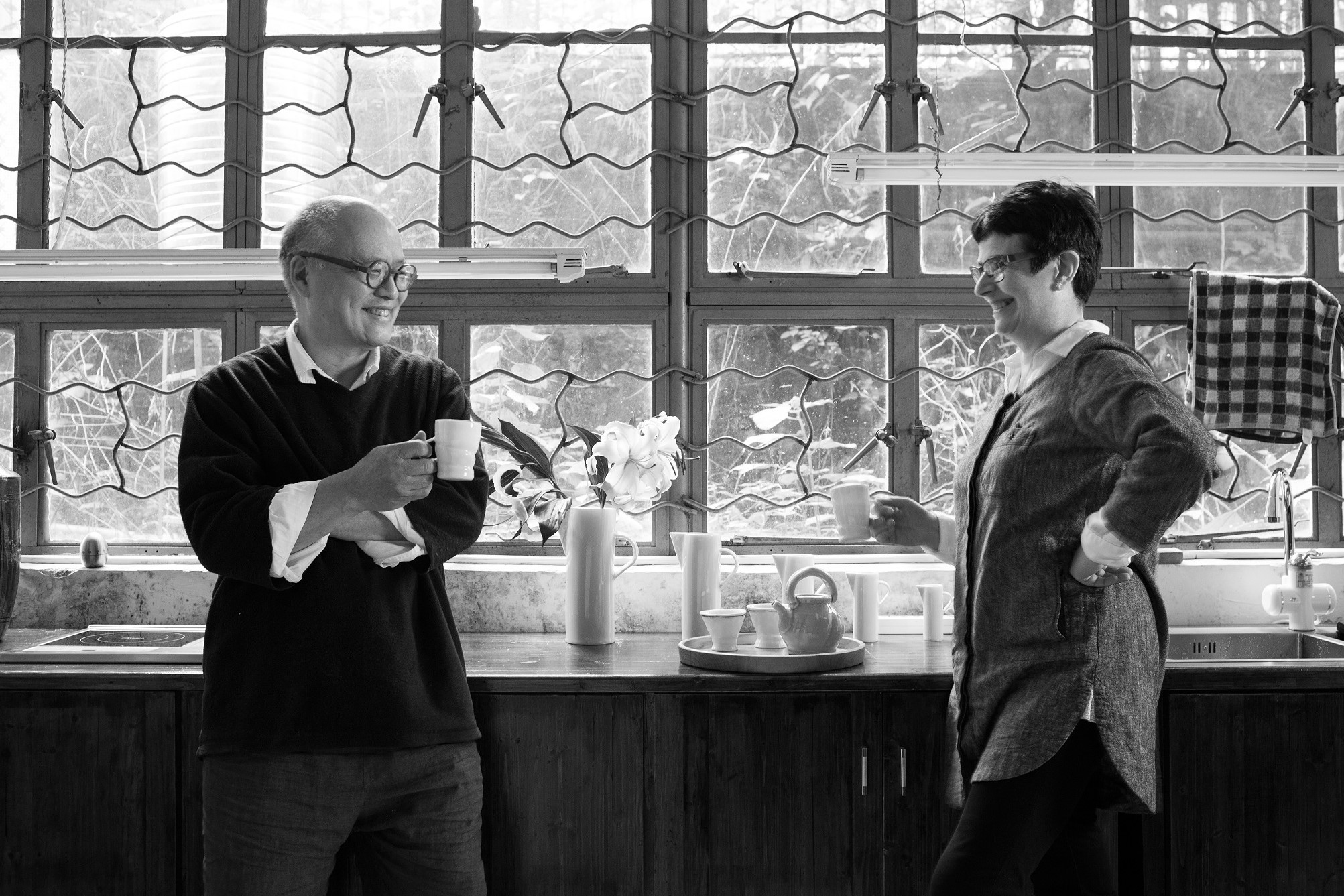 Takeshi Yasuda has been living and making pottery in Jingdezhen China since 2003. The initial draw was an invitation to set up and run the Pottery Workshop artist's residency programme. Fourteen years later his curiosity for the culture, the country's history and politics, and his passion for the porcelain, China's 'white gold' has meant that he continues to spend the majority of his time over there.
In 2006 Felicity Aylieff joined Takeshi in Jingdezhen and discovered the potential the city offered to work with large-scale porcelain vessels and realised new talents for painting and pattern making. She goes back and forth to London on a regular basis, where she teaches at the Royal College of Art.
Working in collaboration with small family workshops and skilled craftsmen they have seen the change in fortune of many of these individuals, witnessed the entrepreneurial spirit of the young and seen a growing optimism within the development of small businesses. Recently they have moved to a brand new studio supported by the local government and set up RedHouse Ceramic design studio with a Chinese partner and assistants. Here they design and produce porcelain tableware, unique thrown work, undertake commissions and make work for exhibition.
In their talk, they look at what took them to Jingdezhen in the first place, the challenges they faced making work in an unfamiliar culture, and how taking on these new experiences opened up opportunities and extended their creativity as artists and makers.
York Museums Trust is able to run this event with the generous support of the Northern Potters Association and the Friends of York Art Gallery. Drinks will be on sale after the lecture.