We are happy to invite you to The Apostolic Church, London Area Celebrations. The theme of the event is One fold, One Shepherd -John 10:16
About this event
This is an Apostolic Church UK London Area Gathering  to take the opportunity for vision-setting, celebration and grateful reflection. This event is a call for all London Areas church Assemblies to come together as One.
John 10:16 ' AND OTHER SHEEP I HAVE, WHICH ARE NOT OF THIS FOLD: THEM ALSO I MUST BRING, AND THEY SHALL HEAR MY VOICE; AND THERE SHALL BE ONE FOLD, AND ONE SHEPHERD.'
The Apostolic Church Centenary Celebrations which took place 5years ago was the last celebration that took place of this nature. This event is spread over three days. It will include High Praise Celebration, seminars,  workshops, instruction and support in evangelistic outreach activities, fellowship with brethren and more.
THE EVENT WILL TAKE PLACE ONLINE. - REGISTRATION IS REQUIRED TO OBTAIN ACCESS DETAILS'During The Apostolic Church 100 years Centenary celebrations, we highlighted the nations where the gospel has been impacted by The Apostolic Church. We want to continue to celebrate what God is doing in the nations - We Command You Nations To Celebrate God's Great Love - this was our 2016 video. https://youtu.be/PBHOf6j5KZkorhttps://drive.google.com/file/d/0B97ZFt1LtzKsWHNLYWh5UVJPeU0/view?usp=drivesdkThe Apostolic Churches all over the world have been actively engaged in bringing the vision of belting the globe with thegospel to pass. Many evangelistic and missional initiatives have been put in place by the churches across the world.The Apostolic Church Assemblies within the London area will come together to celebrate taking place from 28th - 29th August 2021This time of coming together will commemorate and appreciate the efforts of Apostolic Church Assemblies within the London Area in supporting the international church's vision as we look forward to the years Ahead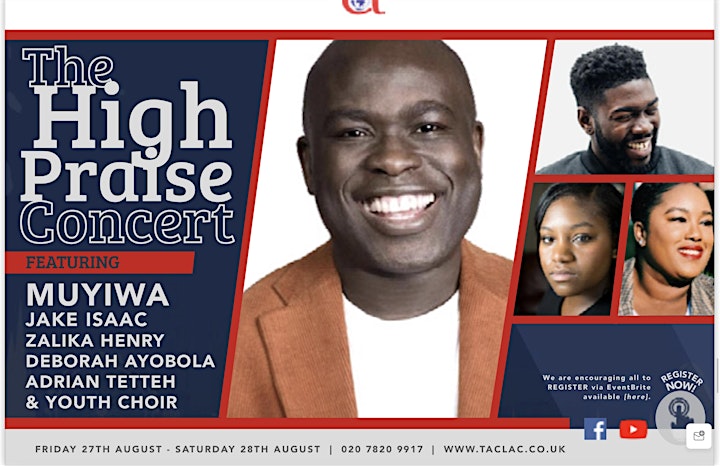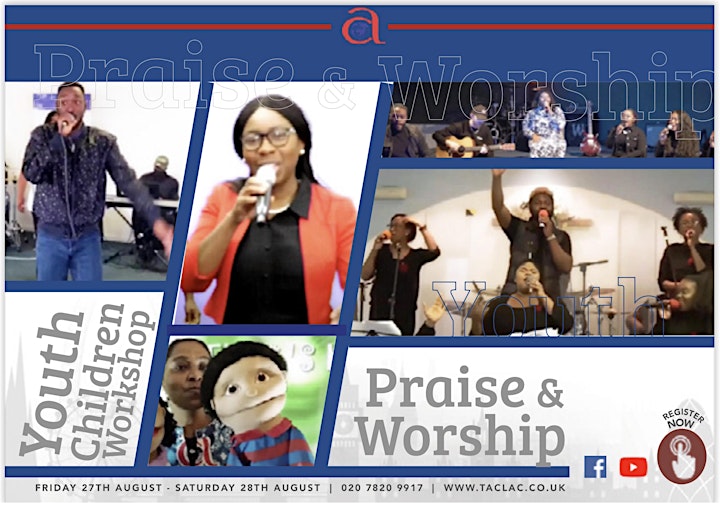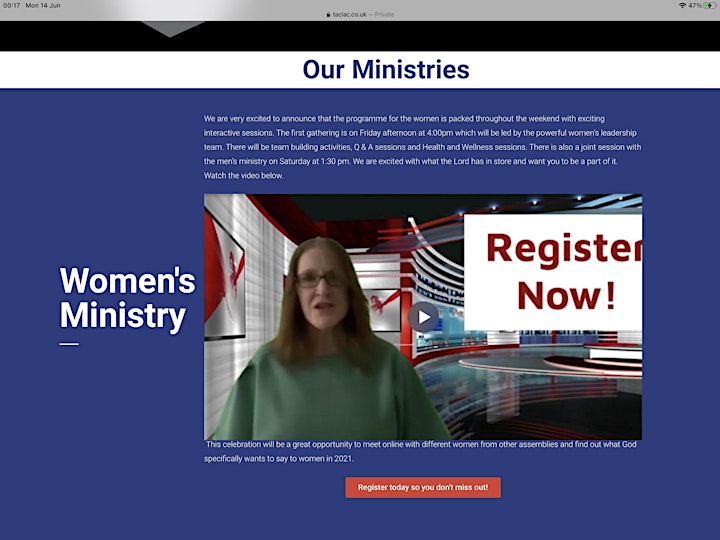 Organiser of The Apostolic Church, London Area Celebrations
All assemblies are involved in the planning and the production of the day.
The most important way is through prayer. You can however also help in the following areas: Registration, transport, stewarding, catering and hospitality.
To offer your services please email us at, TAC2020Celebrations@gmail.com