Location
Hilton Birmingham Metropole
Pendigo Way
Marston Green
B40 1PP
United Kingdom
Join the APPM in person for their annual study day and research day.
About this event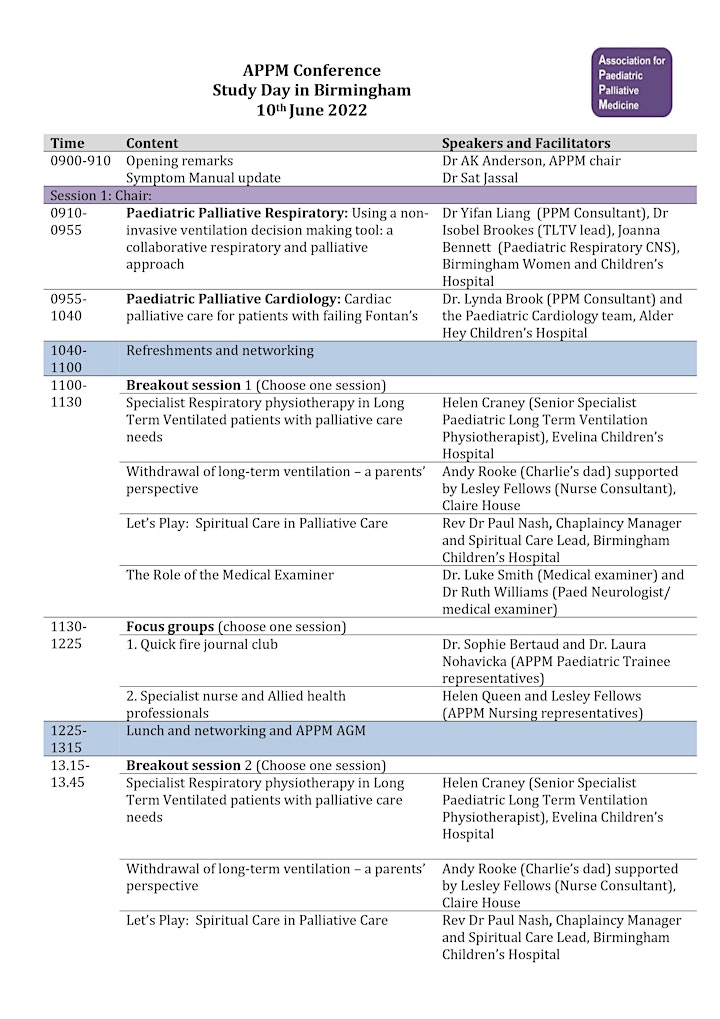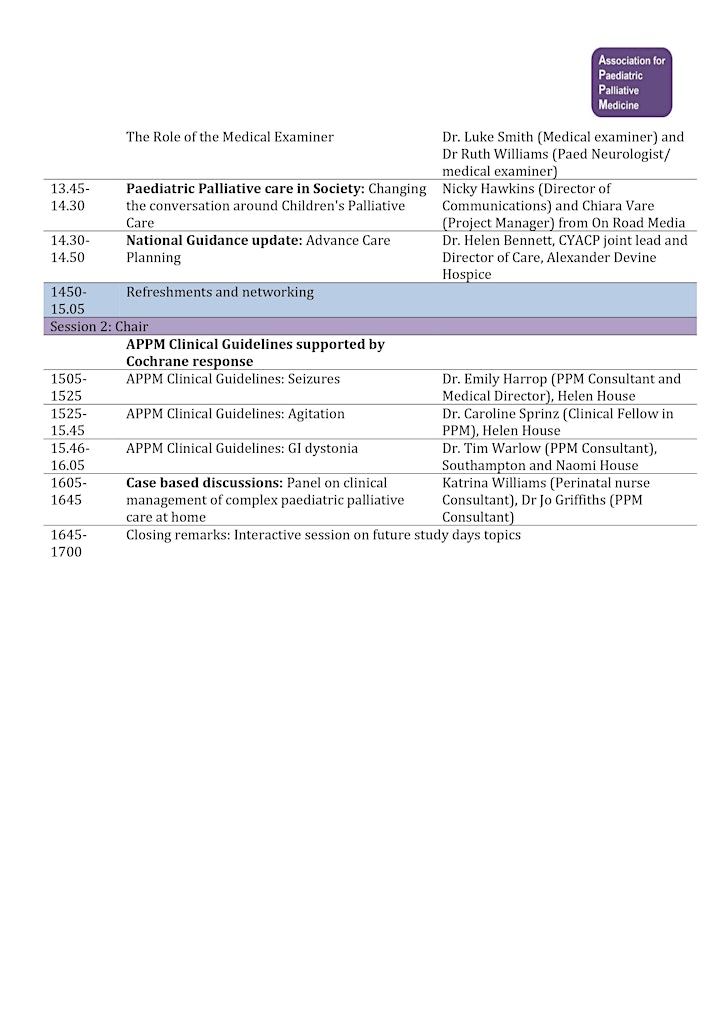 Day 1 - 9 June 2022
Half Day start, 14.00 – 19.00
Research study session – Topics and speakers:
Prof Ian CK Wong, Professor in Pharmacy Practice, UCL School of Pharmacy / Hong Kong University - Chief Investigator for DIPPER Study
Ian will discuss the feasibility of conducting RCCTs in our patient population from the point of view of an experienced Pharmacist Lead Researcher, drawing on the findings of the recent NIHR-funded DIPPER study (Feasibility of a randomised clinical trial of transmucosal diamorphine vs oral morphine for breakthrough pain in children and young people with life-limiting conditions)
Prof Christina Liossi, Chair in Paediatric Psychology, University of Southampton & Chair of NIHR Clinical Research Network (CRN) Pain & Palliative Care Clinical Studies Group (CSG) – Chief Investigator for PARAMOUNT (End-of-Life pain management by carers and healthcare professionals in infants, children and young people out of hospital).
Christina will discuss the recently completed PARAMOUNT study and also the role of the CSG in promoting and supporting research on our sector.
Prof Lorna Fraser, Professor of Epidemiology, Director of Martin House Research Centre, is the Chief Investigator in Developing the UK Collaborative Paediatric Palliative cAre Research (CoPPAR) Network.
Lorna will talk about the CoPPaR network, as well as other studies on the Martin House portfolio, as examples of the range of research opportunities available.
Prof Richard Harding, Herbert Dunhill Chair and Director of the Cicely Saunders Institute of Palliative Care, and Lucy Coombs, Lead investigator, C-POS study.
Lucy & Richard will talk about the work to date on the C-POS (Children's Palliative Care Outcome Scale) study and the ongoing pilot phase.
Day 2 – 10 June 2022
Registration 08.30, close 17.00Focus and themes of the day:
(Full programme and speakers to be confirmed)
Headline sessions
Respiratory and cardiac advances – implications for palliative care
Launch of APPM clinical guidelines – seizures, agitation, GI dystonia
Ethics
Panel discussions on complex clinical management of palliative patients
Breakout sessions
Physiotherapy advances in respiratory and long-term ventilation
Withdrawal of long-term ventilation – a parent's perspective
Spirituality within palliative care
Role of medical examiner
Focused sessions
Rapid fire journal club
Nurses' forum – to launch APPM nurse membership including regular networking and non-medical prescribing supervision