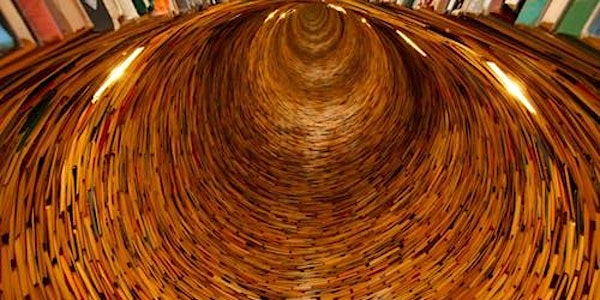 The APS Conference: The 'reading' conference
Location
Birkbeck University of London
Malet Street
London
WC1E
United Kingdom
Association of Psychosocial Studies 'Reading' Conference 2019: The Psychosocial – Reflections and Developments.
About this event
The APS conference 2019 will create an innovative space for developing the field of psychosocial studies. Our aim is to facilitate discussions grounded in the history of our field and to open up a space for developing its future.
Morning Sessions
The morning of each of the two days of the conference will be devoted to shared reading and discussion. Texts representing the diversity of psychosocial ideas will be selected by researchers, practitioners and activists who will lead group discussions.
Delegates will be invited to register for one of the reading sessions (one per day) once they have registered for the conference. Reading sessions will be limited to 20 delegates , with places being allocated on a first come basis. A draft agenda of the reading sessions can be found here: Reading Session Booklet
DRAFT READING SESSIONS:
Thursday 16th May 2019
Stephen Frosh:
Lewis, G. (2009). Birthing Racial Difference: conversations with my mother and others. Studies in the Maternal, 1(1).
Julie Walsh:
Goffman, E. (1967). 'On Face-Work' in Interaction Ritual: Essays in Face-to-Face Behaviour. New Jersey, Transaction Publishers.
Activist Research Collective:
Nicki, A. (2016). Borderline personality disorder, discrimination, and survivors of chronic childhood trauma. International Journal of Feminist Approaches to Bioethics, 9(1): 218-245.
Rimke, H. (2016). Introduction – Mental and Emotional Distress as a Social Justice Issue: Beyond Psychocentrism. Studies in Social Justice 10 (1): 4-17.
Ann Phoenix:
Mbembe, A. (2006). On the postcolony: a brief response to critics. African Identities, 4(2), 143-178.
Candida Yates:
Layton, L. (2011) Something to Do with a Girl Named Marla Singer: Capitalism, Narcissism, and Therapeutic Discourse in David Fincher's Fight Club. In: Free Associations: Psychoanalysis and Culture, Media, Groups, Politics. Number 62, September 2011: 111–133.
Friday 17th May 2019
Paul Stenner:
Winnicott, D. W. (1953). Transitional objects and transitional phenomena—a study of the first not-me possession. International journal of psycho-analysis. 34, 89-97.
Rachael Dobson:
Lewis, G. (2010). Animating hatreds: research encounters, organisational secrets, emotional truths. In: Ryan-Flood, Roisin and Gill, Rosalind (eds.) Secrecy and Silence in the Research Process: Feminist Reflections. Transformations. Abingdon: Routledge, pp. 211–227.
Kate Kenny:
Lapping, C., & Glynos, J. (2018). Psychical contexts of subjectivity and performative practices of remuneration: teaching assistants' narratives of work. Journal of Education Policy, 33(1), 23-42.
Sasha Roseneil:
Foulkes, S. H. (1983). Introduction to group analytic psychotherapy: Studies in the social integration of individuals and groups (Part 1: General Introductions). Karnac Books.
Ian McGimpsey:
Ahmed, S. (2001). The organisation of hate. Law and Critique. 12(3), 345-365.
Afternoon Sessions
Each afternoon will offer a selection of one-and-a-half hour workshops/panels/symposia to facilitate creative engagement with new research, concepts and issues relevant to psychosocial studies.
There will also be scheduled spaces for group discussion and reflection. A draft agenda of the workshop/panels can be found here: Workshop and Panel Booklet.
The conference fee includes tea and coffee for all breaks, with a wealth of options for lunches very nearby.
DRAFT AGENDA:
Thursday 16th May 2019
9.30 to 10:00 - Welcome and Registration
10:00 to 11:30 - Parallel Reading Sessions
11:30 to 11:45 - Break
11:45 to 12:45 - Small group plenaries to discuss themes arising from reading sessions
12:45 to 2:00 - Lunch
2:00 to 3:30 - Themed workshops/panels/symposia
3:30 to 4:00 - Break
4:00 to 5:00 - Small group plenaries
Evening - Party to celebrate 10 years of the Department of Psychosocial Studies at Birkbeck University
Friday 17th May 2019
9:30 to 10:00 - Registration
10:00 to 11:30 - Parallel Reading Sessions
11:30 to 12:00 - Break
12:00 to 1:00 - Small plenaries to discuss themes arising from reading sessions
1:00 to 2:00 - Lunch
2:00 to 3:30 - Themed workshops/panels/symposia
3:30 to 3:45 - Break
3:45 to 4:30 - Final plenary session
Getting to Conference and Accommodation
For information on getting to the conference and organising accommodation, please follow this link: http://www.bbk.ac.uk/bih/lcts/travel-and-accommodation