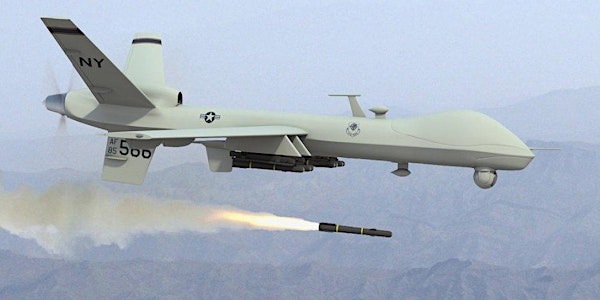 The Arms Exports and Remote Warfare Bill
A discussion about the new 'Arms Exports and Remote Warfare' Bill proposed by Alyn Smith MP.
About this event
SNP CND is hosting an online meeting with Alyn Smith MP, SNP Foreign Affairs Spokesperson, on Tuesday 9th March to discuss his Arms Exports and Remote Warfare Bill that is scheduled to have its second reading on Friday 12th March.
The Bill covers three main areas, the deployment and use of drones, lethal autonomous weapons (killer robots - see above image), and arms sales abroad.
The seminar programme:
Chair: Bill Ramsay, Convener SNP CND
The Bill: Alyn Smith MP
Questions, comments and answers
Your Zoom Host is Jean Anderson, SNPCNDsecretary@gmail.com. If you have any questions before the event, mail me.