Event Information
Refund policy
Contact the organiser to request a refund.
Eventbrite's fee is nonrefundable.
6 Appointments of 45 minutes morning sessions on a mission to declutter the mind and your surroundings, including your home and wardrobe.
About this event
We live in a consumerist culture and as a result we accumulate far more than is necessary.
The attitude towards buying things to compensate for our needs and then throwing them away to be replaced by new ones shows in our homes, our shopping lists and our wardrobes.
By nature, I am not a minimalist myself, although being a Londoner and teaching retreats worldwide, I have learned to keep it simple and to travel light.
Ironically, I felt happier than I have ever been when I spent two months in Sri Lanka with all my belongings in just one large suitcase.
I have to admit it got me thinking, and on my return I decided to go through my things and donate whatever I hadn't used for a long time.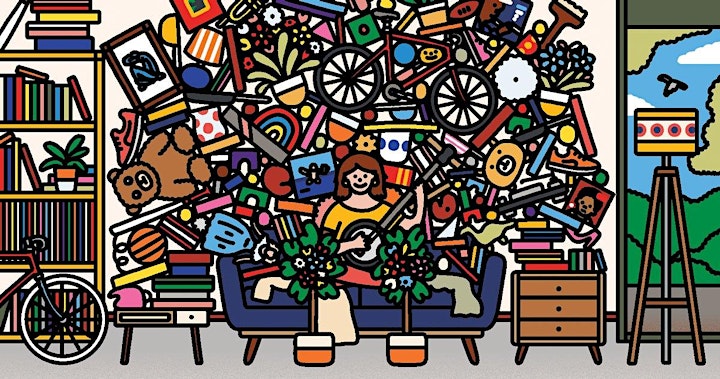 When I moved to the UK more than ten years ago, all I had with me were just two large suitcases.
During the first five years I moved several times and I discovered that as humans for some reason we tend to collect and hoard.
I am the queen of paper, flyers, cards, magazines, images and books. Yes, my mind is highly stimulated and in love with beauty and knowledge. More than I can actually take in.
The result?
I used to end up with great piles of things until I came to a conclusion that the process of letting go was necessary.
The first step?
Trying not to take things into my home in the first place! It worked like magic.
I am not referring to having to be tidy, although this can obviously bring its own calming benefits.
It is more about having clothes that we never wear, magazines we have read and enjoyed but have held on to. Objects stored in boxes that we no longer need or resonate with, hidden away in the back of the closet collecting dust.
In order to get there, I had to do a little work on myself which took several years. And now, I am ready to share with you a few tricks on "The Art of Decluttering with the Kundalini Yoga & Meditation Program" to unload mind and life!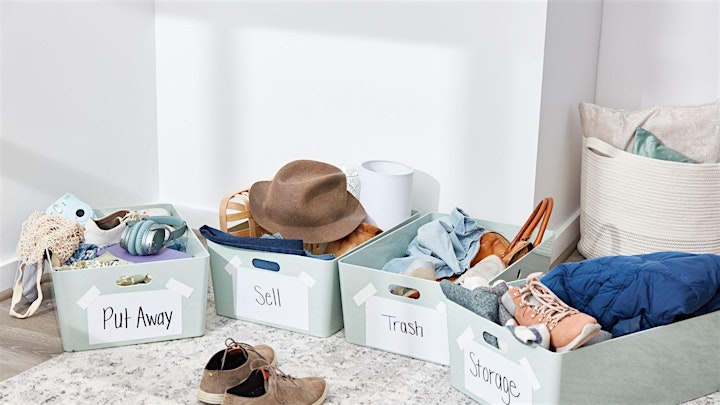 The program itself allows for cleansing and decluttering to take place, starting with the subconscious mind which is where the root of the dynamic of holding on and accumulating material things and emotional attachments is.
Kundalini yoga postures and meditation will help release stored emotional attachments, enabling us to see the unseen and to recognise the reasons and triggers behind compulsive shopping, together with our resistance to letting go of things that no longer serve or delight us.
In combination to the energetic work, simple and practical exercises will be suggested during the program to help begin the process of gently clearing up areas of your beloved home.
Spring equinox is energetically and mentally the best season to begin this new lifestyle.
Read more below about how the schedule will help you to start anew in 6 simple yet significant steps.
Six 75 minutes morning appointments to create new habits with kundalini yoga & meditation
Simple exercises to bring awareness to the 'why and how' of consciously shifting old patterns
Commitments:
Please note the appointments will take place from 7 - 7:45am GMT on Tuesdays, Thursdays and Saturdays for the two weeks before the spring equinox.
Your attendance is required for all of the appointments; some will be mainly focused on yoga and meditation, others will be a blend of yoga and exercise, until the conclusion where we will consolidate the work to bring the program to a close.
Requirement to participate:
Taking part in the whole course
Simple exercises to bring awareness to the 'why and how' of consciously shifting old patterns
Being willing to gradually change your routine
Following the suggested exercises after our morning appointment
Having battled with clutter for most of my life, I come with an incredible amount of empathy and compassion and a non judgemental attitude.
In fact there's no time scheduled for you to complete your declutter and it can be taken in different stages. It is your decision where and when, and to what intensity you wish to declutter your mind and surroundings.
Once the process has begun, we will begin to see and feel just how enjoyable life can be, with the attitude that LESS IS MORE becoming like second nature to you and eventually establishing itself as your natural lifestyle.
What are you going to achieve with this program:
Feeling lighter and freer
Let go of emotional baggage
More awareness about personal habits
Creating space in the mind and surrounding
Awareness on our choices when shopping
Clarity on what our healthy needs are
Finding out who we are without our past in present life
Learn how to calm a chaotic stormy mind through meditation
How to rehome our unneeded belongings
Learn how to love and respect the planet
Discover how to create a lighter environment for a better life
Minimalism or a simpler lifestyle could be the the step
Stepping into our new life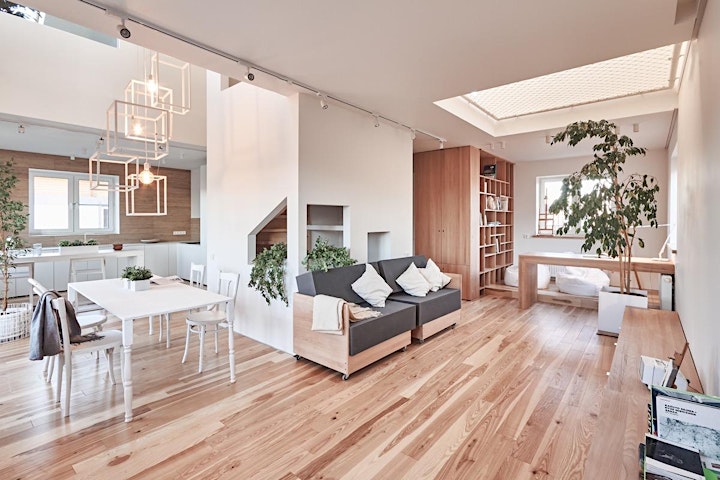 About the organiser
Kundalini yoga has been the most powerful tool, using breath, movement and mantra, Maitri has come across to open up and balance all aspects of the body, mind, and spirit – allowing you to achieve and maintain mastery of yourself.
Maitri's classes are infused with inspiring guidance, moments of self-reflection and embodied alignment. They can be fun, slightly challenging and deeply elevating to the point of changing the way everyday life is experienced outside of the mat.
Maitri has been teaching online to students around the world since 2017. Her gift is connecting on a personal level whilst creating interactive classes that keep you present.
Maitri has specialised in Kundalini yoga for addictions since 2015 and retrained in January 2021.
She worked for over a year in a rehab centre in 2013, supporting clients through the ancient science of Ayurvedic Nutrition and Kundalini Yoga.
Her expertise is to show clients how to gradually integrate healthy routines, learning how to maintain balance and prevent relapses, becoming independent from old dynamics.
In her group classes you will get a glimpse of her approach with anxiety and light depression practices.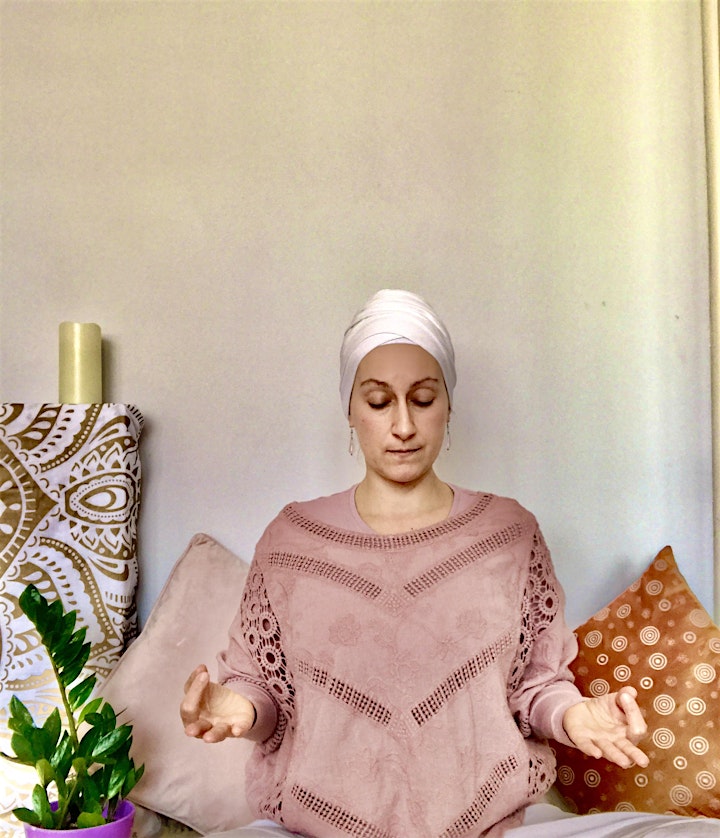 Location
Refund policy
Contact the organiser to request a refund.
Eventbrite's fee is nonrefundable.