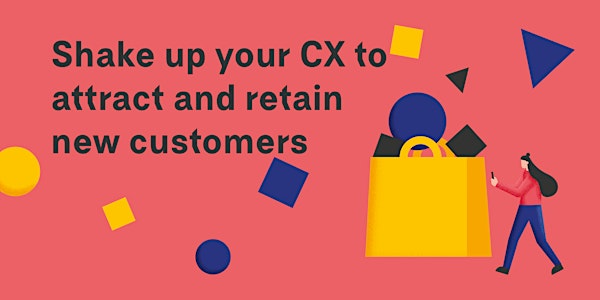 The Art of Disruption: Shake up your CX to attract and retain new customers
Join our webinar session with Klarna and find out how to upgrade your CX to bring in new, loyal consumers in 2021.
About this event
We've partnered with leading fintech firm Klarna to explore 'The Art of Disruption' – how to upgrade your CX to bring in new business and drive customer loyalty. Join us to explore how eCommerce sites can enhance the experience of new and returning users to keep them coming back for more.
With huge swathes of the population switching to eCommerce for the first time, there are major opportunities for online businesses in the year ahead, as well as great challenges. As the landscape grows increasingly competitive, it's vital to stand out – new shoppers are won or lost in the first few online interactions. Providing a customer experience that connects with your audience has never been more important.
You'll hear from Klarna and eCommerce agency Best Response Media on how this can be achieved and see case studies where innovative approaches have paid off. Find out how to get more eyes on your platform, increase your conversion rate and build relationships that last.
You will learn:
How consumer demographics and expectations have changed during lockdown.
How to create a customer experience that builds an emotional bond with users.
The importance of optimising your platform for mobile.
The pain points that lose businesses returning customers.
Ways of streamlining your current CX and adding value to what you provide.
Hear what the experts have to say and give your business a boost in 2021 with the right approach to CX.
Reserve your seat now!