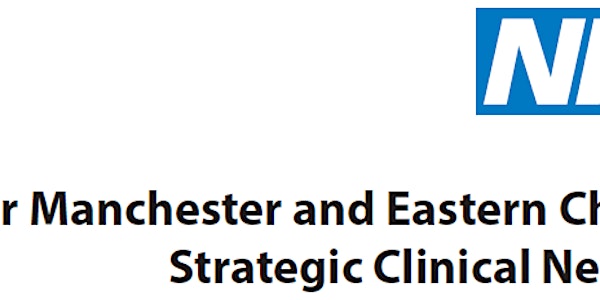 The Art of Dying – Art Exhibition and Celebration Event
Location
The Whitworth
The University of Manchester
Oxford Road
Manchester
M15 6ER
United Kingdom
Description
To mark Dying Matters Awareness Week 2017 which runs from 8 - 14 May, we are organising an Art Exhibition and Celebration Event to take place on Thursday 11 May 2017 at The Whitworth, The University of Manchester, Oxford Road, Manchester, M15 6ER.
This will be an exciting opportunity to engage in partnership working to achieve the aim of raising awareness on how important it is to think ahead and have "Big Conversations" in relation to palliative and end of life care.
We are working on a host of activities leading up to the event, throughout the actual day and into the early evening which will include a virtual gallery (website) where digital images, along with the stories of why the art work has been created will be available to view and vote.
There will be live performances of nationally recognised productions - Homeward Bound and Bounce Back Boy by Brian Daniels and should you wish to read some information regarding this - please visit http://www.ncpc.org.uk/drama-events.
A market place will run alongside the exhibition which will hold various workshops to get people interacting which will include the following: ¦ create memory boxes ¦ walk and talk ¦ artist audience ¦ hand massage ¦ interactive blackboard to record people's one wish to fulfil before they die ¦ Dying Matters DVD film showings.
We will be engaging on a Greater Manchester and Eastern Cheshire footprint to support localities to produce the art needed for the exhibition. The pieces will come from engagement with local communities such as hospices, schools, colleges, care homes, community groups, hospitals, other partners.
To view all activities - please click on select a time then Thu, 11 May (00:00) and register. Alternatively visit http://bit.ly/2nBsuUA (top right hand corner).
Don't forget to join in the twitter conversation .#aod17.
FAQs
How can I contact the organiser with any questions?
Please direct any questions to michelle.davies9@nhs.net
Do I have to bring my printed ticket to the event?
As there are multiple sessions taking place throughout the event - it would be advisable for you to bring your ticket(s) as a reminder.
Will food and refreshments be provided?
The Whitworth Café can provide this - please visit http://www.whitworth.manchester.ac.uk/visit/foodanddrink/ and note this is at your own cost.
How to I get there and what are the parking facilities?
Full details are available via http://www.whitworth.manchester.ac.uk/visit/gettinghere/