Description
A successful person is just the average woman or man focused.
The Art of Focus event is Sponsored by Sage UK and hosted by NatWest.
The panel discussion is for women professionals and business founders, who want to learn strategies and skills to increase their focus, productivity and success.
According to research:
* 80% of us reach for our smart phone as soon as we wake up in the morning and jump straight on email and start reacting rather than having a proactive day.
* We pride ourselves on multi-tasking when the brain can only handle two complex tasks at a time.
* We don't allocate specific time slots to tasks and so end up procrastinating and wasting time on unimportant decisions.
During this event we'll be posing the following questions:
How do you focus in a digital world where bright shiny ideas pop into your inbox every minute?

Do you have a fear of missing out and how is that impacting your ability to focus?

How do successful people focus their skills, knowledge and experience to achieve outstanding results?
Our panel of business people will discuss these questions and share strategies for focusing and the impact that it's had on their life, career or business.
Event Schedule:
6.00pm - 6.30pm Networking
6.30pm - Panel Discussion
7.45pm - 8.30pm Networking

Host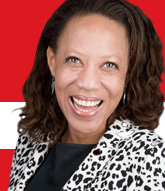 Jenny Garrett is an Award Winning Coach with over 12 years experience of running a global business. She is a Freeman of the Guild of Entrepreneurs – City of London and was listed in Brummell Magazines Top 30 City Innovators 2016.
Her mission is to transform the world for everyone, one empowered woman at a time. She use's her years of experience in coaching and leadership to inspire and motivate people, working with them to deliver career and life changing results beyond expectation. Jenny has written an Amazon Bestselling Book 'Rocking Your Role', on the taboo subject of female breadwinners. She has reached an audience of over 30,000 through her speaking engagements, including two TEDx Talks, and coached individuals all over the globe from Australia, to Botswana, the US, Mexico, Spain and the UK, with over 3,000 coaching hours under her belt.
Jenny gives back through her social enterprise Rocking Ur Teens. Her most recent clients include MasterCard, EY and Mace Macro. Jenny is regular commentator on Sky News and LBC radio and has been featured on BBC Radio 4 Woman's Hour, The Telegraph, and Glamour magazine amongst many others.
Panellists
Jillian is an award-winning entrepreneur most recently the recipient of the WINTRADE Women of Innovation and Commonwealth Businesswomen Most Inspiring Role Model. She is the Founder & CEO of Safe & The City, a revolutionary crowdsourcing GPS app to identify where people feel unsafe, galvanise resources and use data to empower and drive smarter and safer city initiatives. Jillian is a founding member of FemTechTalks, which seeks to find practical methods women can overcome structural and internal barriers in tech. She holds an MSc in Public Health from the London School of Hygiene & Tropical Medicine and BA in Psychology. Jillian's genuine, passionate approach, unstoppable work ethic and ability to inspires has led to her accelerated success.
Simon Alexander Ong helps leaders, entrepreneurs and organisations transcend perceived limitations so they can see just how powerful and gifted they truly are. In addition to working with clients as a coach and business strategist, Simon has been featured in a number of well-known publications (Forbes, The Huffington Post, Virgin, Harvard Business Review, etc) and regularly speaks at international events and conferences around the topics of leadership, entrepreneurship and success.
Huda Thakur is an international coach, speaker and trainer on optimising performance, mindset, and leadership excellence. She works with individuals and organisations to create more impact, more money and more happiness by helping people to live with authenticity, purpose and power.
She uses neuroscience, behavioural therapy, somatics and her powerful intuition coupled with her background in positive psychology, developmental science and as a medical doctor to create deep coaching programmes to transform and improve people's lives with remarkable results.
Huda is the Founder of the Centre of NeuroExcellence, the aim of which is to help people to train their brains and adapt their habits to maximise their potential, enhance levels of happiness and lead a life of excellence.
She has worked with and continues to work with a large number of inspiring individuals around the world, including senior executives, think tank generators, politicians, not-for-profit organisations, bankers, lawyers, actors, television producers, entrepreneurs, musicians and ambitious students.
Her clients come to her because they want to start living a life of no regrets and living to their full potential. She only works with people who dare to dream Even Bigger.
Dream it. Do it. Be it.
BOOK NOW