Description
Where do good ideas come from? Workshop in Berlin on July 4th and 5th. Book Now.
One of an ongoing series of interactive and practical organisational and personal development workshops. Co-facilitated by Stephanie Barnes, Phil Dodson and Doug Shaw. There's some brief info about us at the foot of this page.
The Art of Innovation
Innovation and creativity, powerful skills we need for differentiation purposes in business, and to which we are attracted as humans. Sadly, too often we let self criticism and anxiety hold us back from being creative.
In the right environment, and with the right tools and techniques, we can progress past these blocks and let creativity and innovation become a regular, useful part of our daily lives and careers.
We invite you to join us for two days (starting at 10am each day and finishing at 4.30pm) of carefully yet loosely structured exploration and work, focusing on:
Exploring curiosity
Identifying and applying the creative process
Learning ways to come up with new ideas and overcoming creative blocks
Reflecting on and adapting our own creative strengths and weaknesses
Crucially, the session will help you develop both personally, and in the context of your organisation.
We are experimenting with a new method of ticketing for this work. For every five tickets sold, we will draw a name at random from those five, and give a free ticket to that person, to do with as they please. Book now, and join in with our pay it forward initiative.
We'd like to thank Herman Miller and Betahaus for their generous support for these events. It is thanks to them that we are able to offer The Art of Innovation to you at such good value.

For further information - please read on.
Through years of experimentation and hard work in our knowledge management, collaborative, and artistic practices, we have uncovered some important qualities which are necessary in order to sustain innovation and creativity.
They include:
Curiosity…An inquiring mind
Resilience…Strengthening and softening
Reflection…Thinking time
Improvisation…Going with the flow
A sense of community…Belonging
Exploring these themes, and how we can practice and improve them, will form the basis of our time together.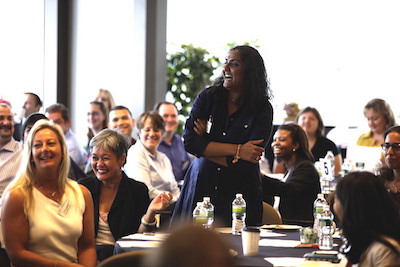 The outline for the session looks like this:
Creativity and our organisations
Critical Thinking
Innovation
Competitive Advantage
Resilience
Scene Setting
Principles of Work
Making and Doing
Personal Examples
Your lunches and all materials are included in the ticket price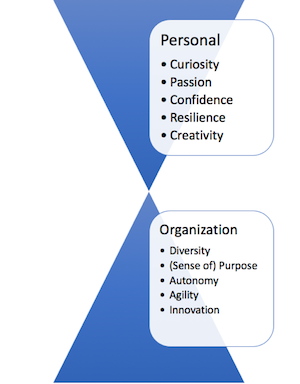 How Will We Work?
We work in an encouraging, non-judgemental environment, and use a wide range of invitational activities, all of which are designed to stimulate different ways of thinking about work, life, the universe, and everything.
How Will I Benefit?
Through our work together, you can expect to gain improved self-confidence and resilience, and take away practical tools and ideas to help you be more curious and creative, enabling you to create better work for yourself and your team.
You will take away any art works you make on the day, some good quality art materials to enable you to continue your adventures, a reading list, and some creative prompts to support your learning.
Book Now. We are confident in our work, and want you to be completely satisfied with your experience. If for any reason you are not, we commit to fully refunding you.
What do other people say about our work?
'I had such a great day. The session got me thinking about how I can apply these methods in a work situation – at team meetings, 1:1 coaching and in vision and strategy setting sessions.'
'It was great to work on a shared problem solving activity that also allowed individual reflection. I quickly got to the heart of something that had been bothering me for a while, in a way that just talking about it hadn't enabled.'
'An opportunity to reflect and contemplate working life whilst considering how we can use art to be more creative, innovative and effective.'
'It was an inspiring and engaging session that throws you back to being a child in a moment – to look at the world through different eyes, and interpret it through art without any fear of judgement from yourself or others. It is an amazing team day.'
'Great session. It appears I can draw, despite 20+ years thinking I couldn't'.
'Art of Innovation is a refreshing and engaging concept. There are many seminars and events where attendees are merely bystanders, but this is different. I have watched people share moving, funny and engaging stories after working on a piece of art for only a few minutes. Many attendees are disappointed that the time goes so quickly – that is a good enough reference in itself.'
About Us
Stephanie Barnes
Stephanie Barnes is a painter and knowledge management consultant. She works with organizations to make better use of what they know, utilizing her strategic business knowledge, critical thinking, and creativity in the process.
Phil Dodson
Coach, Mentor, Blogger, Artist, Podcaster, Coworking Space Operator, Facilitator and speaker.
It's all about why we do what we do, not what we do. Life is all about stories and being able to tell our own story. I am in love with writing, art and other communication and how it helps collaboration, connection, ideas, self-confidence and productivity.
Doug Shaw
Artist, Organisational Development Consultant, Facilitator.
I'm at my best when helping people find greater effectiveness, enjoyment and inquiry in their work. I believe together beats apart, productive beats busy, connection gives us meaning, and conversations are the bond. Curiosity is underrated. We are all artists.
If you want to know more about us - here's where to look.