Description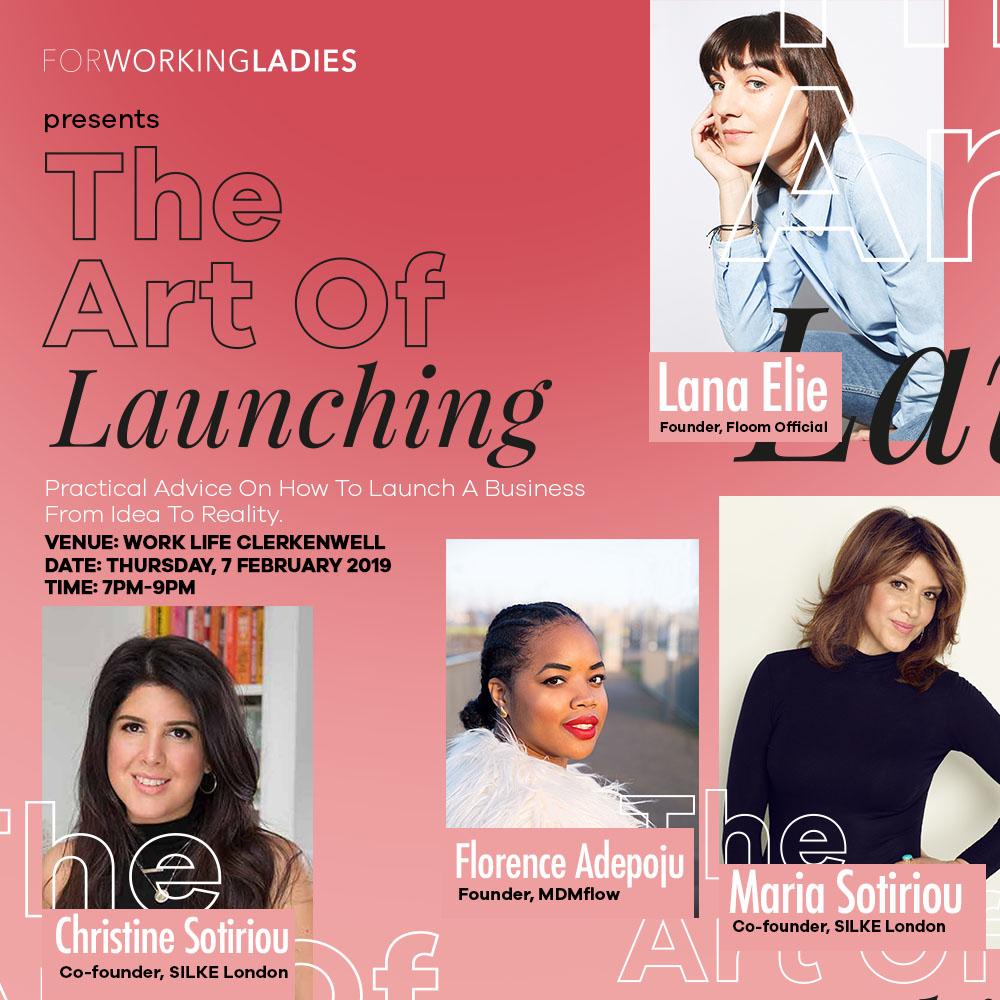 These days starting a business or a side hustle is like owning a little black dress, everyone wants one! The hardest part is starting, what are the first steps you need to take? A question we sometimes ponder on for so long that we eventually take no action. Or maybe you're new to the entrepreneurial journey and need more confidence and practical advice on how to build a brand?
Join us for a conversation with four extraordinary female founders as we discuss and give practical advice on how to successfully take your idea and make it into a profitable business or brand. They will share their tried and tested advice, from launching with no product to using social media to build a strong engaged community.
Lana Elie founder of Floom, the online marketplace and SaaS for independent florists, who recently raised $2.5 million in seed funding. Floom which started in London has recently expanded to the U.S., with operations in New York and L.A., and to further develop its software offering. Lana who grew up in Bali, Indonesia, to two hippy parents - on a beach, in rice fields, says " My whole experience being an entrepreneur has been down to Google and YouTube and a couple of good books along the way."
Florence Adepoju founder of MDMflow, a cruelty-free beauty brand inspired by street style and hip cop culture, they make shades for all skin tones. Launched in 2013, Adepoju was whipping up luxury lipsticks, one at a time by hand, in her parents' garden shed while studying cosmetic science at London College of Fashion.
Christine Sotiriou & Maria Sotiriou, co-founders of SILKE London, a luxury slip on hair wraps crafted from 100% silk. SILKE London is the brainchild of Maria who is of Mediterranean and Caribbean descent, her thick, wavy hair was prone to frizz and decided to create a product that would encourage growth, maintain its style and reduce hair breakage. Mother of Christine who later on decided to leave her full-time job to support her mum in building the brand. Now stocked in Net-A-Porter, Cult Beauty and other luxury stores.
Structure of the night
19:00 – 19:15 Arrival drinks

19:15 – 19:45 Intros & Panel interview

19:45 - 20:15 Q&A with the audience

20:15 – 21:00 Networking & drinks