Description
There is a belief in the business community that ability to close a negotiation deal successfully depends on personality, empathy or both; however, preparation is key in reaching a mutually-beneficial agreement.
Many negotiations are won or lost before the parties enter the negotiation venue. Therefore gaining a clear insight into your own products or services on offer, your client's requirements, anticipated profit margins, and external market factors is vital for a successful negotiation outcome.This workshop will help you identify negotiating objectives while improving your negotiating position resulting into better deals.
In the workshop we will be able to;
Understand the process of negotiation
Identify negotiation objectives
Assess the strength of your negotiating position and improve it
Plan the negotiation strategy and the support needed
Analyse common negotiating tactics and styles
Agenda:
18:00 - Arrive at RichMix
18:30 - 19:30 - The Art of Negotiations in Business
19:30 - 19:45 - Q & A
Speaker Profile: Martin Mirimo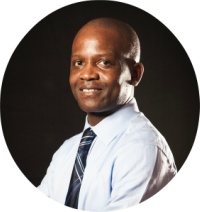 Martin joins the Supply Ready team as a highly experienced, commercially orientated and technically qualified MCIPS procurement professional with an MBA, and broad knowledge of managing supplier relationships. He has a track record of optimising business models for the supply of multiple products, commodities and services across diverse industries.


He is passionate about enabling business efficiency and growth through contracting and commercial excellence; he understands the need for robust business operations to drive these efficiencies, together with the requirement for effective communication and collaboration at all times.
His extensive 15+ years of post-qualification experience is drawn from a range of environments and includes planning, implementing, contract development, negotiation, training/general communications and executing strategies resulting in greater customer confidence and strengthened business results.
He is heavily involved with Chartered Institute of Purchasing and Supply (CIPS) and is currently a committee member of CIPS Harrow Branch.
Please note:
Although we are a welcoming bunch the Supply Ready Support is only available to businesses that are based in Tower Hamlets.