Description
Closing a deal successfully depends on personality, empathy, skill and absolutely rigorous preparation.
Many negotiations are won or lost before the parties enter the negotiation venue, and gaining a clear insight into your own products or services on offer, the value they deliver for that particular prospect, and their needs and requirements, anticipated profit margins, plus the influence of external market factors and internal decision makers s vital for a successful win-win outcome. This workshop will help you create achievable objectives while improving your position with strategies for negotiation success, resulting in better deals.
In the workshop you will be able to:
Understand the process of negotiation

Identify negotiation objectives

Assess the strength of your negotiating position and improve it

Plan the negotiation strategy and the support needed

Analyse common negotiating tactics and styles
The Havering Business Growth Programme is fully funded by the London Borough of Havering and the Mayor of London and offers support designed to give you the skills, tools and confidence you need to prepare your business for participating and succeeding in the tendering process.
About Speaker: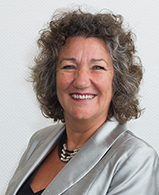 Bev Hurley CBE is a serial entrepreneur and angel investor with first-hand experience of building businesses from 1-man bands to multi-million companies. Bev has a wealth of expertise in marketing, innovation, procurement and business growth strategy and her work has been recognised with a Queen's Award for Enterprise.
**Eligibility:
Please register for the workshop if your turnover is up to £10million per annum and your business address or home address is in Havering. The workshop is free of charge and we will ask you to fill in an initial registration form and session feedback form.
Bookings will be reviewed and be accepted only if all criteria are met and based on a first come, first served basis as seats are limited. Please note that your place is not confirmed until you have received a booking confirmation back from us.
Businesses must have no more than 50 staff and be based in Haveirng to be eligible.
If you are not registered with the program, please click on the link below: https://www.getsetforgrowth.com/havering/register/.
Registration takes only 3 minutes!