Description
Have you ever wanted to get to grips with puppets? Whether it's learning to work with puppets or build them yourself, this one day taster workshop has the potential to bring your creative ideas to life! Absolutely no previous experience with puppets is required.
Leading UK puppeteer, director and performer Rene Baker has created a series of one-day practical and playful workshops and is taking them all across Scotland to help introduce participants to the expressive possibilities of puppets and objects. Rene will be working with participants to develop the skills needed to bring puppets to life.

If you have ever had a desire to learn more about puppetry, and explore how this art form could potentially become a part of your practice, this workshop is an excellent taster.

To take part in this workshop, please note:
We recommend wearing comfy clothing
Please bring your own packed lunch
If you have a puppet you want to use or materials you're interested in working with, bring them along
Rene will be touring across Scotland with her workshop, and visiting the following areas:
A note on accessibility:
The venues potentially have limited accessibility, so if you require any additional support in accessing the venues, please contact info@puppetanimation.org
About Rene Baker:
Rene Baker is a leading UK theatre-maker who specializes in puppetry and object manipulation and performance. She has 25 years of professional experience as a performer, designer, director, researcher, and teacher, trainer and coach.

Since 1998 Rene has developed a flexible and rigorous training process for puppeteers and actors which enables all things inanimate to be brought vividly and creatively to theatrical life. Her method explores the challenges of successfully combining actors and objects onstage, offering a dynamic approach to the devising of performance with materials.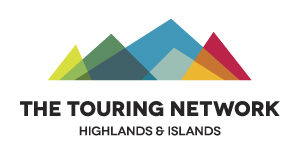 This series of workshops has been organised in partnership with The Touring Network, who work to ensure rural touring is a central, celebrated and indispensable part of the cultural life of Scotland.