Description
If you are one of the many people who struggle with self-promotion through shyness, introversion or a mistrust of marketing this day is made for you.
This workshop led by Pete Mosley has been developed especially for small groups. Pete is the author of The Art of Shouting Quietly – a guide to self-promotion for introverts and other quiet souls. His work is built on 30 years of face-to-face coaching, training and problem-solving sessions with a wide range of successful people. He has observed what works – and what doesn't – and distilled it into effective and realistic advice.
With Pete's guidance you will:
Challenge your pre-conceptions of what you can and can't do in terms of promoting yourself.

Engage with the blocks that hold you back from promoting yourself confidently – and figure out the steps you can take to overcome them.

Establish your own brand of confidence – actions that will work for you.

Explore 'ninja tactics' for dealing with areas of self-promotion where you may feel less confident.

Establish the right tools for self-promotion – ones you can feel truly comfortable with.

Create an action plan to raise your profile effectively.
This workshop is also responsive to your needs so we ask you to complete a pre-course questionnaire to let us know what you want to get out of the day.
You'll go away more confident with a personal strategy for self-promotion, lots of new ideas and things to try.

Venue & What's Included
This workshop is for a maximum of 7 people ensuring plenty of time with Pete, as well as sharing a sociable lunch.
It's run 10am - 4.00pm in a welcoming and spacious house with a beautiful garden in Loughborough, Leicestershire.
Your booking includes:
Refreshments all day, a home cooked two-course lunch (we cater to all dietary needs) and cake before the final session.

A 45 minute follow up coaching call with Pete Mosley to keep you on track. This can be taken at any point within six months.
All the course materials on a CD.
Ebook - 'Make Your Creativity Pay' or 'The Art of Shouting Quietly' by Pete Mosley.
Full details and directions will be sent to you upon booking.
Get in touch if you have any questions or fancy a chat with the tutor before you decide if this event is for you.
About the Tutor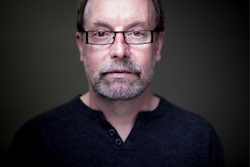 Pete Mosley is a creative business coach; an inherent part of his work involves coaching people to increase confidence and purpose. Pete is Business Editor for Craft and Design magazine, a regular contributor to the Creative Choices website, author of Make Your Creativity Pay (2011) and The Art of Shouting Quietly – Self Promotion for Introverts and other quiet souls (2015) - publications for creative businesses.