Event Information
Refund policy
Contact the organiser to request a refund.
Eventbrite's fee is nonrefundable.
Be more innovative! Get creatively unblocked and apply the principles to your work- designed for business owners & freelancers.
About this event
About this course
This is an 8-week course based around the teachings of 'The Artist's Way' and 'The Artists Way At Work' both by Julia Cameron and Mark Bryan, plus integrated with my own approach having run my own business for the last 3.5 years.
I have created this with Business Owners & Freelancers in mind who feel a bit creatively 'stuck' or lacking inspiration an ideas, or if you simply want to be more innovative in your day to day work. Feeling stuck is frustrating - this course opens the floodgates to pure expression, ideas and getting your creative juices flowing!
Tried & Tested
The processes in this book this course is based on are rooted in cutting-edge principles of human development, organisational behaviour, and the arts. They have been rigorously tested among business audiences and will unleash a degree of satisfaction at work (and in life) you may never have believed possible. For every one of us who works, The Artists' Way at Work reveals a completely new way to thrive.
Adding my elemental, cyclical approach
In my 1:1 work with clients and my membership, I teach all around taking a cyclical approach, tuning into the elements around us and bringing in spiritual practices as well so i will infuse this approach within the course as well.
Dates for the course
We meet Wednesday afternoons starting 25th May at 1pm (UK Time) for 8 weeks. It is hosted on Zoom and will be recorded and the replays available for you to watch afterwards until 2 weeks after the last session. Calls are approx 1 hour so it is possible to do this within your lunch hour if you have a day job. I have put in 75 minutes for each call below as sometimes we may run slightly over the hour to cover all the exercises.
All times are UK time zone:
Wednesday 25th May - 1-2:15pm
Wednesday 1st June- 1-2:15pm
Wednesday 8th June 1-2:15pm
Wednesday 15th June - 1-2:15pm
Wednesday 22nd June- 1-2:15pm
Wednesday 29th June- 1-2:15pm
Wednesday 6th July - 1-2:15pm
Wednesday 13th July- 1-2:15pm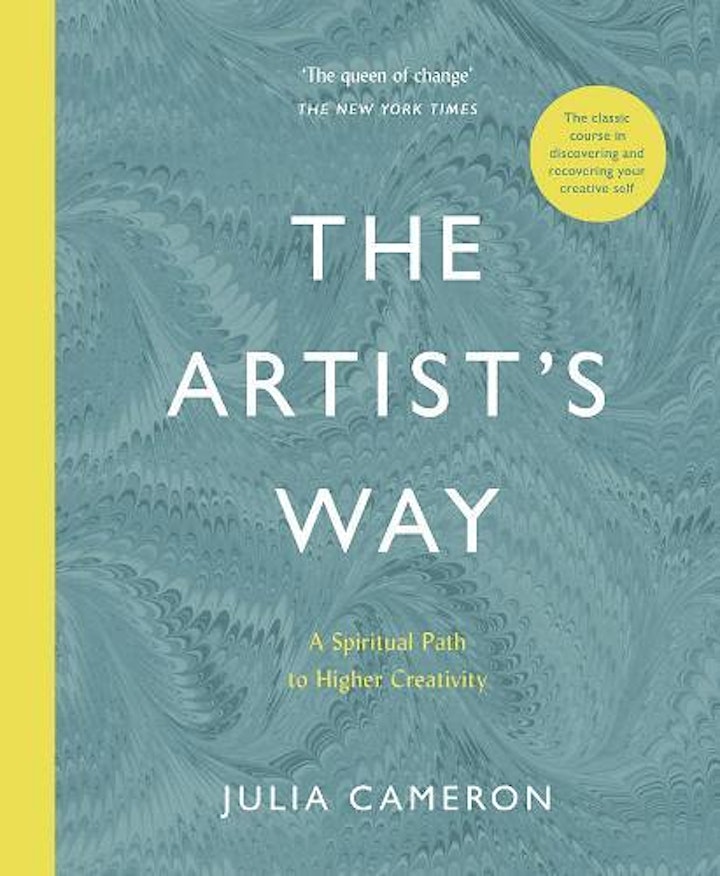 What kind of content will we be covering?
If you've read the book already, you'll have a good idea (you don't need to have read it to do this course)
Each week varies, but to give you an idea, a session could consist of an opening conversation, a short presentation by me around topics such as our sense of identity, dealing with criticism, imposter syndrome, tapping into our right brain, understanding why we get creatively blocked and unlearning old habits. We then have a good amount of time for practical exercises - all you need is a notebook and pen most weeks.
Is this for 'creative types'?!
Everyone is naturally creative- really! If you don't consider yourself creative and are wondering if this is just for painters and writers, think again! I am passionate about bringing creativity into our everyday lives and remembering how naturally creative we all are. The course is a safe space to share, and also not to share if you'd rather not- it's totally up to you. There is no pressure to always have your camera on- whilst it's great to see you, I totally understand Zoom fatigue!
A bit about Lauren, your Guide for the course
I am an Intuitive Business Mentor, Coach, Astrologist and Writer. I help people express their purpose in life through the work they do. I host a membership called The Intuitive Business Academy. I'm a mum to my lively four year old Leo, and I live in Twickenham, SW London - though am dreaming of moving somewhere a bit greener soon. I started my business 3.5 years ago - it's been through several 'pivots' since then, but at the heart of all I do is my passion to support people work in a way that feels Aligned & Purposeful. After 15 years in the corporate world, I know we are now at an exciting point in time when 'work' and how we define and do it is fast changing!
If you don't follow me on instagram I am under @aligned_purposeful
The website is aligned-purposeful.com
I'm on LinkedIn here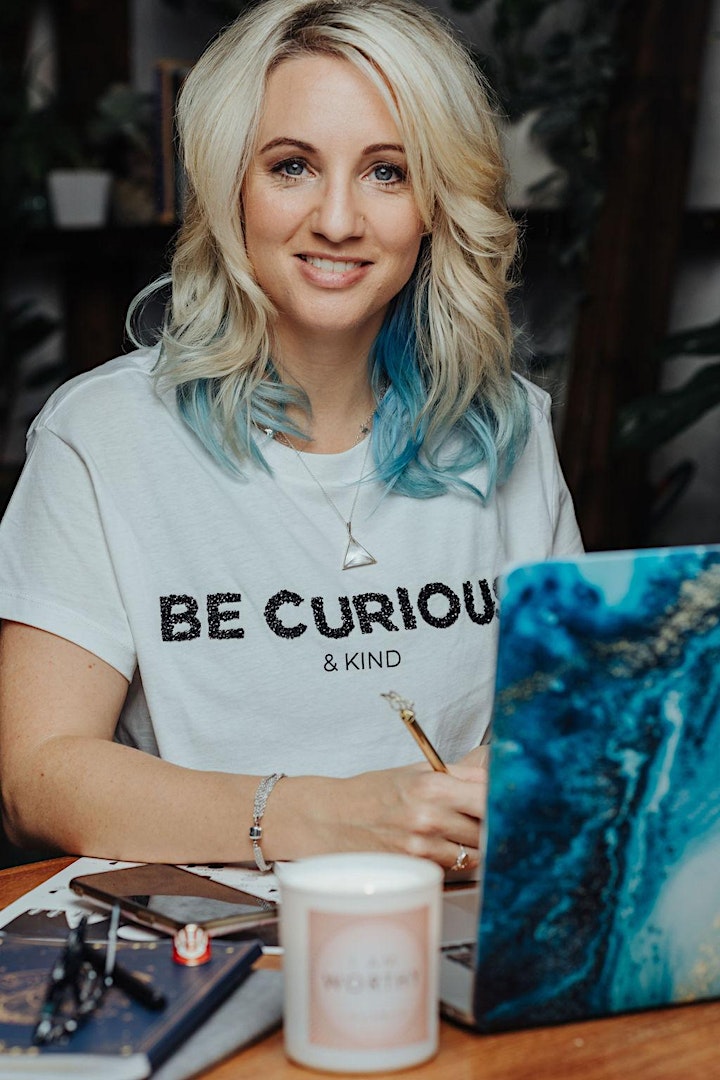 What time commitment is required for this?
I suggest allowing 1-2 hours per week as a minimum and ideally 3-4 hours if you can to fully dive into all the exercises we'll be working through. At the end of each call, you'll be set some 'homework' to complete during the week. The tasks are great to spread out over the week so you are bringing in a bit of creativity everyday rather than my old school-style way of cramming last minute!
Any other questions?
If you want to ask me anything before you join, you can email me -
lauren@aligned-purposeful.com
Date and time
Location
Refund policy
Contact the organiser to request a refund.
Eventbrite's fee is nonrefundable.