Event Information
Location
The River Room, King's College London
Strand
London
WC2R 2LS
United Kingdom
Description
The Arts Council at 70: A history in the spotlight
A Cultural Trends & King's College London Conference 2016
2016 marks the 70th Anniversary of Arts Council England. We are choosing to mark this anniversary with a landmark conference for everyone with an interest in the burgeoning field of the history of cultural policy.
We are bringing together key practitioners past and present to discuss and reflect on how the Arts Council has changed through the last few decades. The history of cultural policy is contradictorily full of change and stasis. Organisations are not faceless monoliths, they are made up of people with their own stories and experiences. We want to interrogate the history of the Arts Council through the voices of people who were themselves close observers or architects of policy.

The conference will take the form of three Witness Seminars followed by a keynote speech and a reception. Witness Seminars combine elements of a reunion with the research dividends of oral history.
Three events make this an ideal time to reflect: The Arts Council turns 70; the publication of the Culture White Paper (the first since 1965) and Cultural Trends turns 25 this year.
You are invited to join us for what will be a very interesting and enjoyable afternoon.
From 1:30pm
REGISTRATION
1:50pm
WELCOME from Deborah Bull (King's College London) and Sara Selwood (Cultural Trends)
2:00-3:00pm
WITNESS SEMINAR 1: Defining excellence at the Arts Council

Panel: Luke Rittner, Sandy Nairne, Ken Worpole, Nasseem Khan.
Chair: Robert Hewison
3:10-4:10pm
WITNESS SEMINAR 2: Regionalism, devolution and the Arts Councils

Panel: Tim Challans, Jo Burns, David Powell, Robert Hutchison.

Chair: Kate Oakley
4:20-5:20pm
WITNESS SEMINAR 3: Use of research and evidence at the Arts Council

Panel: Andy Feist, Jane O'Brien, Ann Bridgwood, Pauline Tambling.
Chair: Sara Selwood
5:30-6:00pm
KEYNOTE SPEAKER
Dame Liz Forgan
6:00-7:00pm
RECEPTION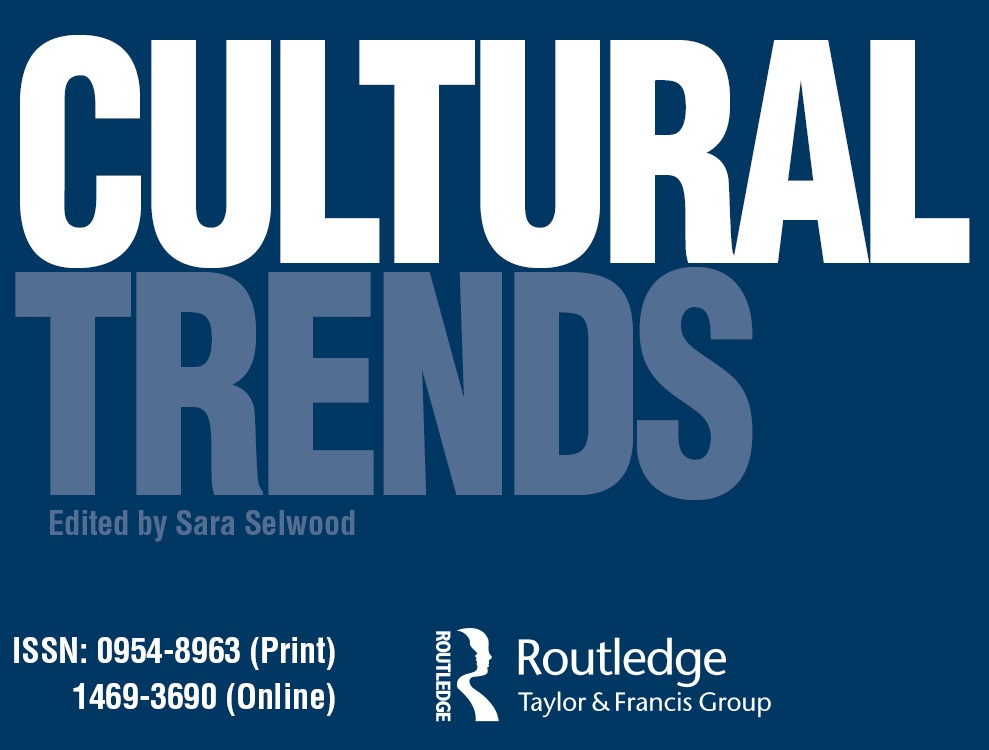 Date and time
Location
The River Room, King's College London
Strand
London
WC2R 2LS
United Kingdom