The ASEAN Opportunity Conference and Networking Reception

Wednesday, 10 July 2013 from 14:30 to 19:30 (BST)
Event Details
'The ASEAN Opportunity' will highlight the growing opportunities for UK businesses to engage in Southeast Asia, and growing sectors will be highlighted and discussed. ASEAN has ambitious plans to create an integrated economic community by 2015 – but how will ASEAN achieve this goal?
More British politicians visited ASEAN countries in 2012 than at any time in the past 20 years. This engagement with the region is evidence of the shift in foreign policy under the present government towards a greater focus on economic diplomacy in emerging markets.
This increase in diplomatic activity mirrors the increase in economic activities in the area. When taken as a whole, ASEAN is considered one of the largest emerging markets in the world, ranking in the top 10 if calculated together and contains some of the fastest growing national economies in the world. The British government and many British corporations have shown an increased interest in ASEAN with the UK-ASEAN Business Council (UK-ABC) reporting that the UK already exports in excess of $15 billion to the region.
British officials applaud the fact that Britain exports more to ASEAN than it does to China or India, and there are plans to double trade with ASEAN countries within the next 3-5 years – but how will the UK do that? How will Britain compete with other countries keen to build the same lucrative trading relationships?
Panel 1: Looking forward to 2015 and the ASEAN Economic Community (AEC) will offer an in-depth examination of the continuing process of integration within the Association and the opportunities this brings to UK businesses with existing or prospective operations in the region. Further integration of the ASEAN Member states will offer enhanced opportunities for UK firms to access markets across the region. This panel will examine the strategies required to take advantage of this integration and the potential commercial benefits.
Panel 2: Capturing Trade and Investment opportunities with ASEAN will focus the current opportunities for trade and investment with the region. This panel will involve a range of credible commentators from the ASEAN region and the UK. This discussion will examine the broad multi-sector opportunities for UK businesses to enter and find success in the fast growing markets in the region.
---
Keynote Speakers: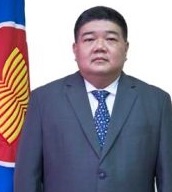 HE Dr Lim Hong Hin is the Deputy Secretary-General of ASEAN for the ASEAN Economic Community for the period 2012- 2015. His role is to support ASEAN Member States' efforts to transform ASEAN into a region with free movement of goods, services, investment, skilled labour, and freer flow of capital.
Tom Dodd is Head of the ASEAN Department at the Foreign & Commonwealth Office (FCO). He has served numerous posts in Asia including the Deputy Ambassador in Kabul and Deputy Consul General in Basra. Tom has also held posts in the Cabinet Office, Home Office and House of Commons.
---
Panel 1: Looking forward to 2015 and the ASEAN Economic Community (AEC)
Omar Hamid is Senior Manager, Country Risk, Asia at IHS. He leads the Asia desk in the newly formed IHS Country Risk team, which brings together the unique capabilities and coverage of Global Insight, Exclusive Analysis and Jane's, and is responsible for all of the Asia country risk analysis and forecasting within IHS. Omar's personal specialism is in political and violent risks in South and South-East Asia. He received an MSc from the London School of Economics, an LLM from the University College London and an LLB from the University of Kent. Before joining IHS, Omar was a senior civil servant in Karachi. He speaks Urdu, Punjabi and Sindhi.
Christopher M Dent is the Professor of East Asia's International Political Economy at the University of Leeds. He is the Chair of the Southeast Asia International Regional Working Group, and a member of the University's China International Regional Working Group.  Chris is also the author of numerous works on East Asian regionalism and free-trade agreements.
Jinny Yan is an Economist at Standard Chartered Bank. Jinny has extensive experience in Asian economics having worked directly under the Chief Economist and Head of Global Research in London and covering China macro economics in Shanghai from 2008 to 2011.
---
Panel 2: Capturing Trade and Investment Opportunities with ASEAN
Albert Ellis is Chief Executive Officer of Harvey Nash. Previously the Group's CFO, he was appointed Chief Executive in 2005. Prior to Harvey Nash, Albert held various Finance Directorships within the FTSE 100 Hays Group plc.  He is regularly invited to comment on current affairs and news programmes on the BBC, SKY and CNBC.
Kian-Teik Beh is International Director (Europe) of the Singapore Economic Development Board. He oversees the investment promotion efforts carried out by EDB's 5 offices located in Europe. Prior to this, Kian-Teik was Director of EDB's Biomedical Sciences Group, responsible for leading EDB's efforts to develop the biomedical sciences sector and to help these companies capitalise on Asia's growth.
James Kenny is a senior member of Arup's Global PR department. He works closely with the senior management team and the Board on communications issues. He has recently served as a speechwriter to several Secretaries of State in the UK government, and has experience in journalism and publishing.
Matthew Lobner is Global Head of Strategy for Commercial Banking at HSBC. Matt has served in a wide range of international positions across the Group, including CEO of HSBC Thailand. Prior to joining HSBC, Matt was an Associate Principal at McKinsey & Company where he led teams reviewing retail banking, consumer lending and insurance strategies.
---
This conference is produced with support from: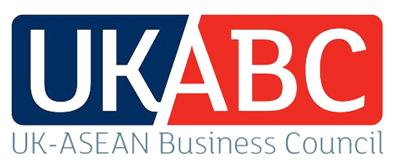 ---
This conference will be followed by a special evening reception beginning at 18.00.  This reception is FREE.  All conference delegates will also be registered for the reception.  For those interested in attending the reception ONLY, please register above as space is limited.
Do you have questions about The ASEAN Opportunity Conference and Networking Reception?
Contact Asia House
When & Where

Asia House
63 New Cavendish St
W1G 7LP London
United Kingdom


Wednesday, 10 July 2013 from 14:30 to 19:30 (BST)
Add to my calendar
Organiser
Asia House, the leading pan-Asian organisation in the UK, exists to build dynamic links with Asia, important now more than ever. By providing unique insights into culture, policy, business and education, Asia House promotes informed understanding and the mutual exchange of ideas, building stronger relationships between the diverse communities of Europe and Asia.
Asia House is a non-profit, non-political organisation.