Description
Welcome to The Athena Network at Camberley
We invite you to visit us at Athena Camberley for our monthly business networking lunch, with like-minded business women, entrepreneurs and executives. We have a fabulous group of women from a wide range of industry sectors, who are passionate about their business and who are looking to connect with and build professional relationships with other local business women.
Not just a networking group, The Athena Network has three aims:
to create strategic connections

to deliver and develop business skills through our business talks and workshops

to inspire, motivate and support the women in our network
About Athena Meetings
Athena meetings are structured, interactive, informative and professional whilst being fun and relaxed, providing the perfect combination for strong business partnerships as well as friendship. We aim to create a vibrant, thriving and dynamic community of women entrepreneurs and executives who not only collaborate and connect with like-minded women, they learn and grow in the process.
Regional Director Linda Huckle says:
"I am passionate about developing, supporting, inspiring local businesswomen to succeed and Athena provides a co-operative and supportive environment to do just this. I am looking forward to welcoming local business women to our meetings and to developing positive professional relationships with members and visitors to our Camberley group."
Athena Camberley meetings are held every 3rd Thursday of the month (excl August & December) at Pine Ridge Golf Club, Old Bisley Road, Frimley, Camberley GU16 9NX from 12noon - 2pm.
We have a lovely venue for our meetings, overlooking the peace and tranquility of the green at the golf centre.

We have exclusive use of the function room, The Green Room for our meetings, which is accessed via the main entrance and located on the ground floor. It is a large and airy room, with plenty of natural light and lots of space. There is also an adjacent bar where we can have one to one meetings prior to and after our main meeting.
There is plenty of free parking on site.
Our meetings start at 12noon and include a home cooked lunch, with options for all dietary needs.
Tea/Coffee is available after the meeting ends at 2pm, and most of our members and visitors continue informal networking and building relationships after the meeting until around 2:30pm.
You can be sure of a warm welcome, so why not come and experience the Athena Way for yourself?
Booking your Place
Places are limited and so please book your place quickly using either of the methods below:
Book here in Eventbrite where payments can be made using your debit or credit card. There is a small handling charge made for debit/credit card payments (detailed on the ticket booking section).

Book directly with Linda via email or phone to make payment by BACS. Linda will send you the information you need to make your BACS payment. No additional charge is made using this booking method.
We operate a one slot per profession policy, so please check before you book that your profession isn't represented. You can view our members and their professions on our Athena Camberley webpage. If you are not sure, please do give Linda a call or email her to check.
What to Bring
Please bring plenty of business cards, flyers and your preparation notes, (a Pre-Meeting Visitor pack containing educational documents and preparation information will be sent to you once your booking has been received).

To find out more about Athena, please:
---
Athena Camberley, Athena Fleet, Athena Farnham West and Athena Farnham East are part of The Athena Network Blackwater Valley Region.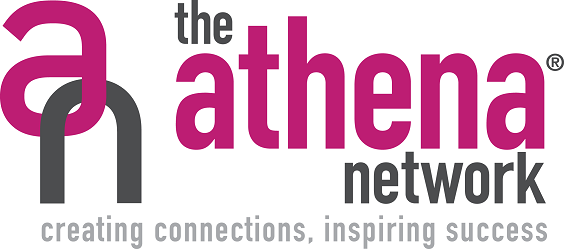 ---
FAQs
What are the parking arrangements?
There is plenty of free on site parking
Catering and Dietary Requirements
Once you have booked and paid for your place, you will receive a short form to select your lunch and to advise us of any dietary requirements/allergies. If you are making a booking within 48 hours of the meeting date, please email Linda with any dietary requirements/allergies so we can ensure your needs are catered for.
Who do I contact if I am late?
Phone or text Linda on 07814 235824
What is the refund policy?
Meeting fees are non refundable within 2 working days of the meeting date.