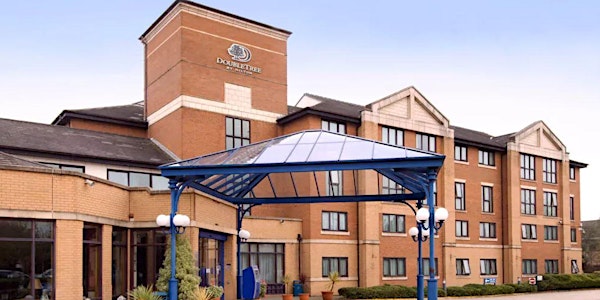 The Athena Network Coventry-ONLINE!
Welcome to The Athena Network at Coventry
About this event
Welcome to The Athena Network at Coventry
We invite you to visit us at Athena Coventry Group business networking lunch with like-minded business women, entrepreneurs and executives. We have a fabulous group of women from a wide range of industry sectors, who are passionate about their business and who are looking to connect with and build professional relationships with other local business women.
Not just a networking group, The Athena Network has three aims:
to create strategic connections

to deliver and develop business skills through our business talks and workshops

to inspire, motivate and support the women in our network
About Athena MeetingsAthena meetings are structured, interactive, informative and professional whilst being fun and relaxed, providing the perfect combination for strong business partnerships as well as friendship. We aim to create a vibrant, thriving and dynamic community of women entrepreneurs and executives who not only collaborate and connect with like-minded women, they learn and grow in the process.
Athena Coventry meetings are held every 2nd Thursday of the month (excl August & December)
There is free parking on site. 
Our meetings start at 12noon and include lunch, with options for all dietary needs.
Tea/Coffee is available after the meeting ends at 2pm, and most of our members and visitors continue informal networking and building relationships after the meeting until around 2:30pm.
You can be sure of a warm welcome, so why not come and experience the Athena Way for yourself?
Booking your PlacePlaces are limited and so please book your place quickly using either of the methods below:
Book here in Eventbrite where payments can be made using your debit or credit card. There is a small handling charge made for debit/credit card payments (detailed on the ticket booking section).
Book directly with Zoe via email or phone to make payment by BACS. Zoe will send you the information you need to make your BACS payment. No additional charge is made using this booking method.
We operate a one slot per profession policy, so please check before you book that your profession isn't represented. 
What to BringPlease bring plenty of business cards, flyers and your preparation notes
(preparation tips will be sent to you once your booking has been received).
To find out more about Athena, please:
call Zoe on 07429 264178
email zoe.adnitt@theathenanetwork.com
Athena Rugby, Athena Leamington Spa, Athena Solihull & Athena Coventry are part of The Athena Network Warwickshire Region.
Date and time
Location
Refund policy