Join us and celebrate WOMAN in style at THE AWD INTERNATIONAL ANNUAL AFRICAN WOMEN'S GALA DINNER, a glamorous black tie /African Glam affair
About this event
Join us and celebrate "WOMAN" in style at THE AWD INTERNATIONAL ANNUAL AFRICAN WOMEN'S GALA DINNER, a glamorous black tie / African Glam affair on Saturday, 30th October 2021
The evening's delights begin the moment you enter The Stock Brook Manor Country Club in Essex. You will be wined, dined and entertained in stunning surroundings and get to mix with movers, shakers and change makers within the African Community along with members of the press, media and our amazing Guest speakers who will share their touching inspirational stories
Event Program
The program will commence strictly at 6pm and will include a red carpet welcome and a drinks reception before guests enjoy a sumptuous three-course meal. Live entertainment and amazing Guest speakers will take to the stage for a truly inspirational dining and entertaining evening. All Guests will be also be entered in our traditional Raffle draw with a chance to win one of many gifts kindly donated by our event sponsors
This year will be extra special as we launch the AWD International Ladies Club Magazine, a celebratory Glam magazine packed with inspirational stories to empower the women in our community
Charitable Cause
Charity begins at home and this year we will be holding a raffle in aid of the "AWD ELIMU Campaign" to assist needy children and families in Africa. Education is the number one key to unlocking true freedom, progress, and sustained human development in Africa. This year the project seeks to provide reading and basic learning materials to schools in rural Kenya, Zambia and Uganda.
AWD International will work on education as key to achieving its development goals to build a better future for the next generation. This initiative aims to significantly reduce the number of children throughout Africa who have no access to education either through living in extreme poverty or affected by conflict and natural disasters and also those living in urban slums or remote rural areas.
We'd like to take this opportunity to thank you for your continued support and look forward to welcoming you for what promises to be another fantastic night.
Venue Directions
If using a satellite navigation system please use CM12 0FD
(Clockwise) – Take Junction 28, A12 – Follow signs towards Chelmsford
From A12 – Exit Junction 16 B1007, Signposted Galleywood & Billericay, follow B1007 towards Billericay, through the village of Stock at the roundabout turn right into Queens Park Avenue, approx 500 yards entrance is on right.
From M25 (Anti-Clockwise) – Take Junction 29 ,A17 – follow signs to Basildon | Southend then exit at Basildon | Billericay junction follow signs to Billericay then go through high street followings signs to Chelmsford. Over mini roundabout by rail station, over next mini roundabout and at the next roundabout turn left into Queens Park Avenue. Approx 500 yards entrance is on the right.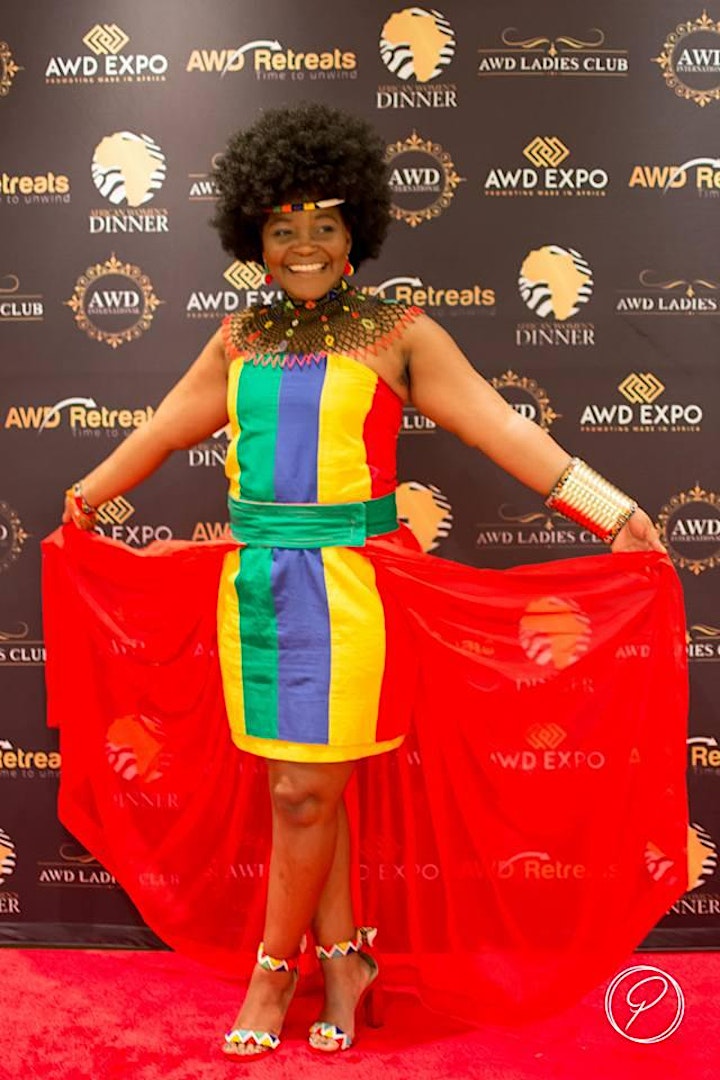 Organiser of The AWD International Annual African Women's Gala Dinner
AWD International is a premium lifestyle brand providing exclusive events and experiences. We conceptualize and execute transformational events; from intimate networking events,  signature dinners and black tie balls to Summer Soirees and Retreats. 
AWD International's goal is to connect, Inspire, empower and elevate women whilst celebrating the rich diversity and excellence through their core brands; AWD Events, AWD Expo, AWD Retreats, AWD Ladies Club and AWD International Magazine