The Bagpipe Maker's Baby screening, + the launch of Dead Bod Films' debut feature One Summer When You Went Away with its final full trailer
About this event

Head to watch.paus.tv or download our paus app on Andriod & iOS for an exclusive 24-hour exclusive opportunity to watch 'The Bagpipe Maker's Baby', plus the launch of Dead Bod Films' debut feature One Summer When You Went Away with its final full trailer, as well as a Q&A with up and coming Yorkshire director, writer Chris Hopkin and Julian F. Woodford writer, producer.
The event will go live from Thursday 8th July at 7pm (BST)(British Summer Time).
Winner Best Fantasy Film at the Galacttic Imaginarium Film Festival 2020
"A fairy tale short film with a magic realist twist.
Directed by Chris Hopkin and written by Julian F. Woodford, The Bagpipe Maker's Baby's strong narrative drama centres on a mix of emotions and ideas around love, community, isolation and family.
Starring Richard Avery, Annie Kirkman and Gordon Meredith, it is based on a short story of the same name and was written with the English north-east coast in mind, in particular Holderness.
In this sometime awful world we live, the film is deliberately hopeful."
Winner of the SeeMor Film Festival for Best Fiction Film
Nominee Los Angeles Cinefest 2020 for Best Short Film
Nominee London International Motion Pictures Award 2019 for Best UK Fiction Short Film
Nominee Lift-Off Film Festival, Manchester for Best Short Film
Nominee AltFF Alternative Film Festival for Cinematography
The film is free to attend and stream, but if you like what you watch, you can show your appreciation for the filmmaker by leaving a tip. 80% of every single tip will go directly to the filmmaker!
In order to watch and support this incredible short, you have to sign up to paus on either the desktop platform or download our iOS / Android app.
To check out more amazing films on our platform visit watch.paus.tv
Download our iOS app here
Download our Android app here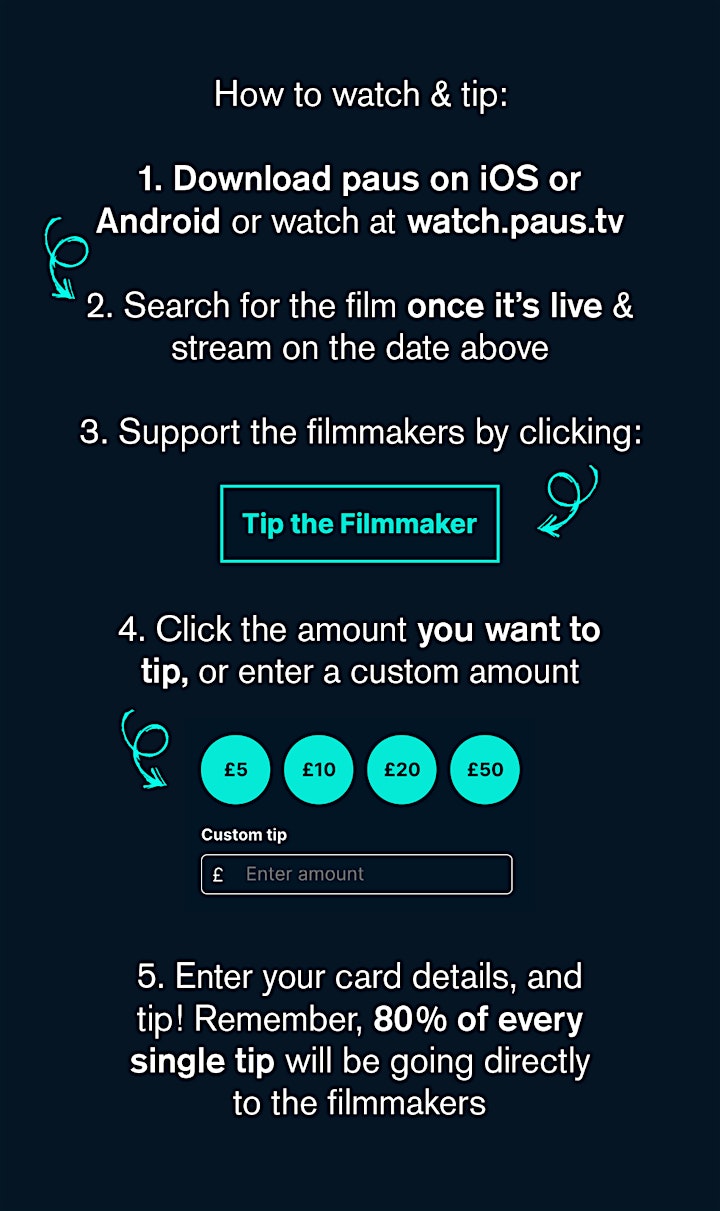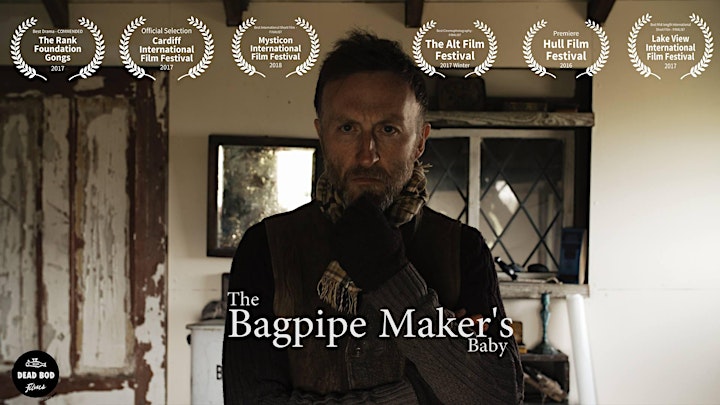 Organiser of 'The Bagpipe Maker's Baby' exclusive 24-hour screening event
paus is a streaming platform where independent films can thrive. It's ad-free and subscription-free. Once films are live on the paus app, audiences and supporters from around the world can show their appreciation and reward filmmakers by leaving a tip - any amount they want from 30p to £1000+, at any time. Best of all, the filmmaker keeps 80% of every tip. www.paus.tv. Follow us on Instagram, Facebook and Twitter. Sign up for early access to the app at www.paus.tv.