An evening of scandalous affairs, grisly crimes, and colourful characters were brought to life in rhyming verse long before the first tabloi
About this event
Back in Georgian times we got our news from poetry. Before papers, broadcasts or the internet, ballad sellers would hawk their doggerel on street corners for a penny. Scandalous affairs, grisly crimes, and colourful characters were brought to life in rhyming verse long before the first tabloid was printed.
Now Luke Wright has rewritten the very best of these stories for the modern ear: take a trip through the Drury Lane gin shops with the Boxing Baroness; filch oysters by the dozen with Dando, the celebrated gormandiser; and escape the Bull Ring with Jemmy the Rockman. Expect scandal, excess, and beautiful flawed humanity.
Luke Wright is one of the UK's most outstanding performance poets. He was the winner of the prestigious Saboteur Award for Best Spoken Word Performer 2021.
The poet has supported John Cooper Clarke and opened for The Libertines.
Suitable 16+
Reviews:
"His performances rumble with rage, passion and humour. They are also peppered with brilliantly smart observations. You will leave his show brimming with energy, heart pounding and brain whirring." The Guardian
"Fierce, wistful, romantic and witty by turns, this is a sensational hour of poetry." ★★★★★ The Stage
"Wright's full-throated reverie is spellbinding." The Mirror
"A riot!" ★★★★★ Huffington Post
"One of the most brilliant poets of his generation." Johann Hari, The Independent
"Performance poetry's key revivalist." Metro
"He must be on some kind of dope." John Cooper Clarke
"His lexical acrobatics are astounding." The List
YouTube link: https://www.youtube.com/watch?v=P3DFLycVh5o&t=12s
Mini Bar available on the evening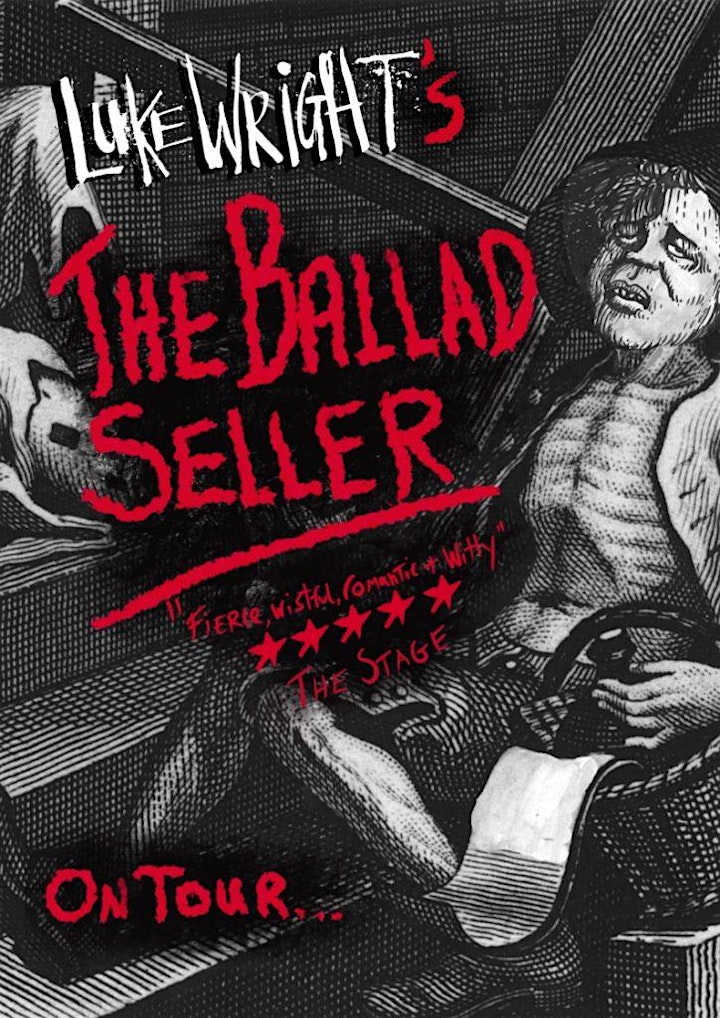 Organiser of The Ballad Seller by Luke Wright
The Harris is a public museum, art gallery and library housed in a magnificent Grade I listed building in the heart of the city of Preston. The building is temporarily closed for refurbishment for the Harris Your Place project. During closure an exciting programme of events and actvities for all ages will take place in the Harris library's temporary home in the Guild Hall and venues around the city.
Please check venue details when booking event tickets.