THE BASS CULTURE AHRC RESEARCH LAUNCH
Description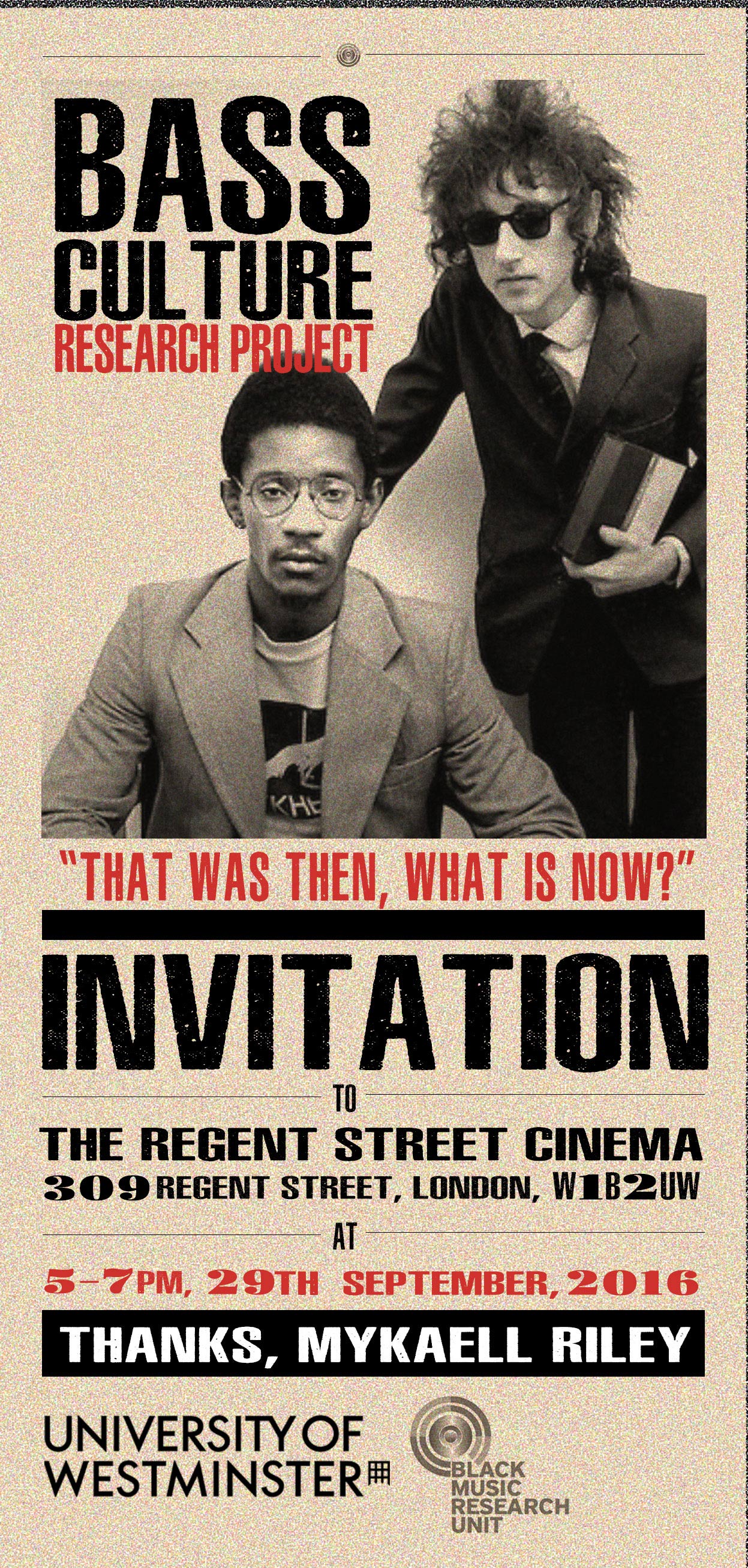 The Event: This launch event hosted by the University of Westminster's Black Music Research Unit and the Westminster School of Media, Arts and Design is in recognition of the AHRC's first major award to research the impact and legacy of Jamaican music in the UK. The project is entitled 'Bass Culture' and it will run until Jan 2019. Partners include SOAS, The British Library, National Sound Archive, Black Cultural Archives, Fully Focused community films, Leicester University, music industry professionals and a host of community partners, all of whom are expected to be present. If you want to be involved in the project make sure you've got a ticket.
The programme is 5-7pm: with a cash bar from 5pm and formal presentations beginning at 530pm, followed by a networking reception. 
Learn more about the Black Music Research Unit here.